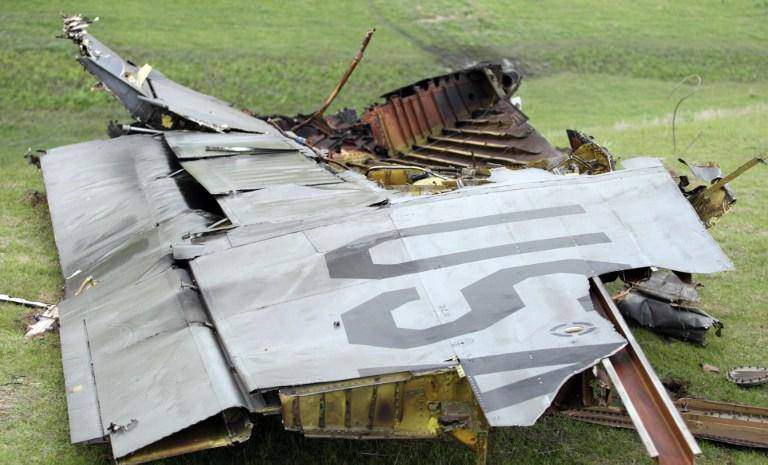 The bodies of the three crew members of the American tanker aircraft that crashed in Kyrgyzstan yesterday were found this morning, news agencies reported, citing the republic's Emergencies Ministry.
"It's hard to say how many bodies we are talking about, there are a lot of fragments, and it's impossible to identify them yet," the source told Itar-Tass. About 50 rescuers continue to work at the accident site.
The plane fell in a mountain gorge, its fragments scattered in a radius of about four km. The crash site was carefully guarded all night by Kyrgyz police officers. To this end, additional units of the transport police, local ROVD and the Central Internal Affairs Directorate were pulled together in the state of emergency.
Earlier it was suggested that the pilots managed to eject before the accident.
The chairman of the special government commission, the Minister of Transport and Communications of the Republic, Kalykbek Sultanov, told reporters that Kyrgyzstan would be involved in investigating the causes of the disaster along with the American side. The bodies of the pilots will also be transferred to the United States.
According to the representative of the Ministry of Internal Affairs of the Republic, quoted by the Interfax news agency, that a criminal case has been initiated on the fact of the crash.
Last Friday, the Emergencies Ministry of Kyrgyzstan reported that the KS-135 fuel tanker aircraft belonging to the Transit Transportation Center (CTS) crashed near the border with Kazakhstan. The accident occurred in 98 km from Bishkek at an altitude of 6,6 thousand.
A special commission was set up to investigate the circumstances and causes of the disaster. Kyrgyz Emergency Situations Minister Kubatbek Boronov and Transport Minister Kalykbek Sultanov arrived at the scene.