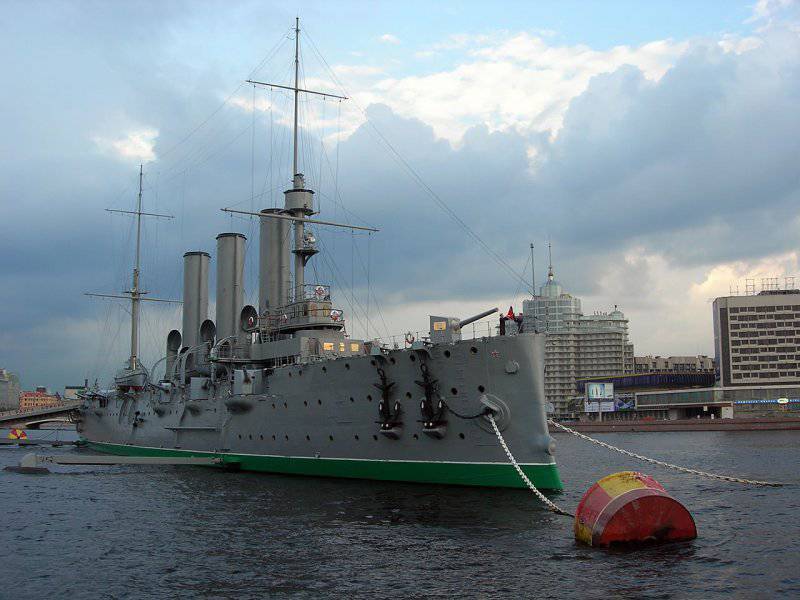 The authorities are planning to carry out the dock and factory repair of the cruiser with the maximum preservation of the historical appearance. At the same time, the Aurora can become a training ship for cadets of the Kronstadt Marine Corps and cadets of the Nakhimov School. In particular, the mess room is planned to be added to the classroom, and in the cockpits, cadets and Nakhimovs will be able to live and learn, "passing the first ship practice at the legendary Aurora".
In early February, 2013, it was reported that the Ministry of Defense of Russia intends to carry out the Aurora dock repair, the estimated cost of which is about 400 million rubles. According to the preliminary repair plan, it was planned to restore the unsinkability of the cruiser and the functionality of all its systems. It was also reported that ship repairs could begin as early as September 2013 of the year and be completed by the summer of 2014.
After the dock repair, it was planned to carry out a partial restoration of the Aurora. These works, the duration of which will be about three years, were already estimated at seven billion rubles. In particular, it was planned to install navigation equipment, communications equipment and radio equipment, as well as a diesel-electric power plant on the ship.
The cruiser Aurora was laid in September 1896 of the year and launched in May 1900 of the year. With a length of 126,8 meter, a width of 16,8 meter and a draft of 6,4 meter, the ship could reach speeds up to the 19,2 node, and its range was about four thousand miles.
At the time of the adoption of the Russian Empire in the Navy, the Aurora had eight 152 caliber guns, 24 mm 75 caliber, eight mm 37 caliber and two millimeter 63,5 caliber. In addition, the cruiser had three torpedo tubes caliber 381 millimeter. From the Russian Navy, the ship was withdrawn in 2010, and the battle crew left the cruiser in October 2012.