Turkish company Otokar has introduced a new 30-ton Tulpar infantry fighting vehicle. Turkish industry has demonstrated another achievement, in addition to promising
tank
Altay also created the new Tulpar infantry fighting vehicle, which is yet another breakthrough in the armored industry. The word "Tulpar" in translation means a winged horse.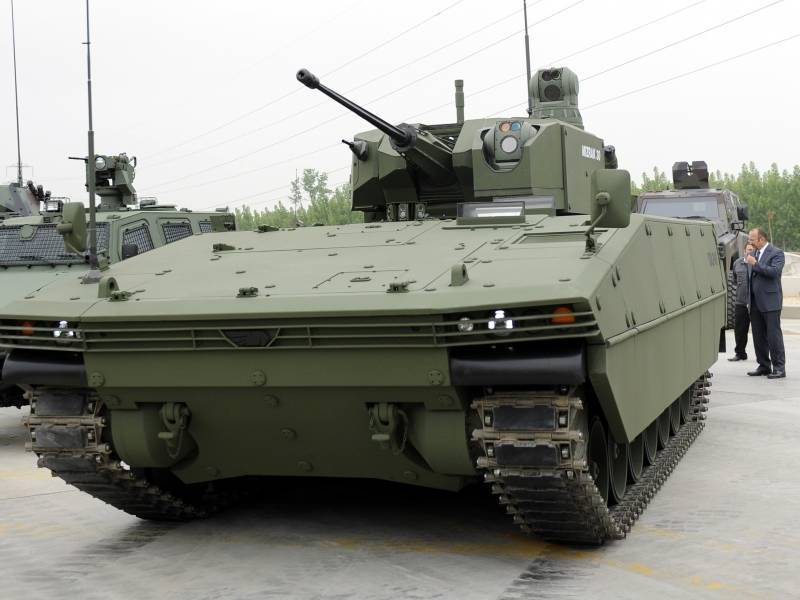 The BMP platform is a modular design and can later become the basis for various special tools. According to the concept, the BMP "Tulpar" is similar to the Swedish infantry fighting vehicle CV-90.
Arms BMP is a combat module «Mizrak 30» with remote control. Armed with a 30 mm caliber cannon and a 7,62 mm caliber twin machine gun.
To increase the level of security of the machine, in addition to the main armor, mounted modules of composite armor of various manufacturers and active protection complexes (KAZ) can be used.
The new BMP will be demonstrated in Istanbul on May 7-10 at the IDEF 2013 exhibition.