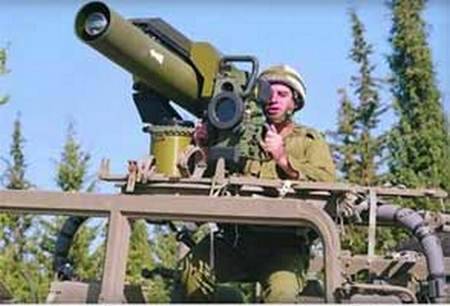 It is no secret that the Israel Military-Industrial Complex produces some of the most modern and technologically advanced weapons. The best confirmation of this is the Spike anti-tank missile system (ATGW), which is rightfully considered the best military expert in the military and in service in more than ten countries of the world.
The only drawback of the Spike ATGM is its high cost, since one shot costs an average of 250 thousand dollars, for the rest of the parameters it completely surpasses all other similar installations. "Spike" is able to break through any existing armor at the moment, and therefore it can destroy any, even the most modern tank, in one volley. Coupled with its excellent accuracy (95 percent of missiles hit the target), this makes Spike a real headache for developers of new types of armored vehicles.
"Spike" without loss of accuracy is capable of hitting objects, both during the day and at night, and in virtually all weather conditions. Moreover, the human factor in this anti-tank installation is minimized. The gunner only needs to select a target and click on the launch, and the rocket will do the rest automatically. It will independently monitor and control all movements of the target, and this is exactly what the "Spike" provides such high accuracy.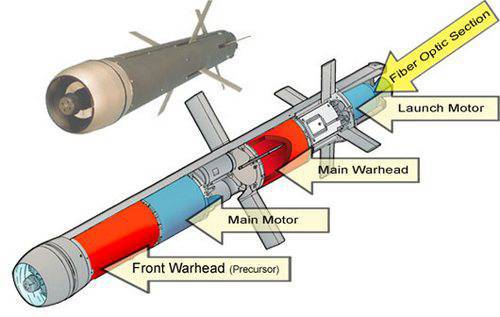 The great advantage of this anti-tank complex is that Spike has four modifications at once, which by the way cannot be said about the American Javelin and the Russian Kornet anti-tank systems.
Spike-sr. Portable installation of short range, at a distance from 200 to 800 meters. Used by infantry.
Spike-MR (better known as Gil). Again, a portable installation, but with a greater range of 200-2500 meters.
Spike-lr. Long-range anti-tank missile system, designed for installation on light combat vehicles. Maximum range to 4 km.
Spike-er. The most long-range version of the "Spike", the distance to 8 km. It is installed on combat vehicles, and there is also a special version of the complex for helicopters.
By the way, the Russian Kornet ATGM is inferior to Spike not only in the absence of modifications, but also directly in combat characteristics, which was especially noticeable during the fighting in Israel and the Hezbollah group in 2006. Hezbollah's Cornet proved far from the best: out of 46
tanks
, armor was pierced only in 24 and only three of them received critical damage. All this suggests that our army may soon proceed to purchase anti-tank systems abroad, as is the case with the purchase of unmanned reconnaissance aircraft (from the same Israel) and Mistral helicopter carriers (from France).