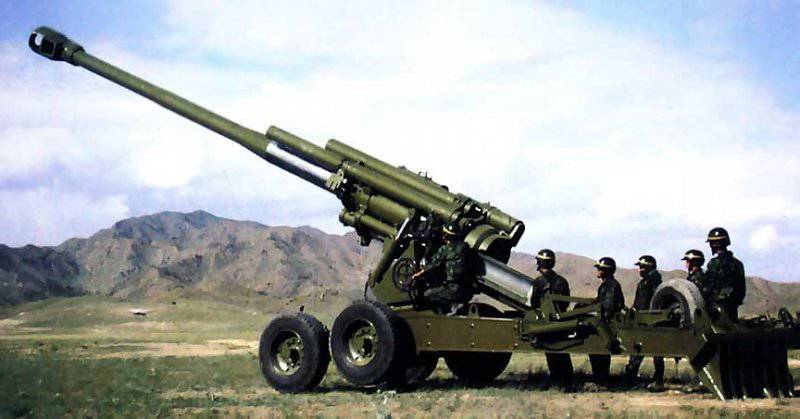 The photo used by most Chinese media to illustrate.
news
, was depicted shooting from 122-mm towed howitzer type 86 (Chinese clone of the Soviet D-30), or an improved version of it with an increased barrel length.
However, the reference in the text of the "howitzer guns" of the old type suggests that the illustration most likely does not correspond to the content of the message. Most likely, we are talking about the use of guided munition 152-mm gun-howitzer type 66, a Chinese clone of the Soviet gun D-20, the most common Chinese artillery system of this class.
The license to manufacture the Krasnopol Corps artillery projectile was sold to the Chinese in the 1990s; It was previously known about the use of ammunition Chinese 155-mm howitzers new types. There were also reports of the creation by the Chinese on the basis of "Krasnopol" of their own models of adjustable ammunition with an increased range.