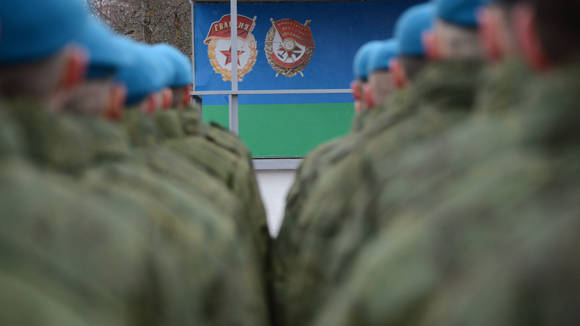 As Izvestiya explained to Zhigarev, the payment of severance pay will increase the popularity of military service.
"For Muscovites, residents of St. Petersburg, large regional centers, this may not be too much money, but for residents of the backwoods - very decent," explained Zhigarev.
He added that the state would need about 30 billion rubles a year for payments, which can be transferred from other items of the military budget, for example, from funds allocated for the promotion of military service and the search for draft dodgers.
"I think that with the introduction of these payments, the number of draft dodgers will decrease, and interest in serving in the army will increase," Zhigarev noted.
Aleksey Zhuravlev, in turn, explained to Izvestia that the proposed payments to soldiers are comparable to the annual subsistence minimum in the country.
- We take a living wage, multiply by 12, it turns out 100 thousand or a little more. With this money, soldiers will be able to settle down after returning home. It is the minimum payment that our children felt not as farm laborers on a plantation, but respected defenders of the Fatherland, - Zhuravlyov explained.
He believes that the required 30 billion can be taken from such dubious, in terms of Zhuravlev, budget expenditure items, such as, for example, financing Rosnano.
- Rosnano has about 30 billion of losses. Let's give this money to those who bring real benefits to the country. I am sure that many colleagues will support me, - said the deputy.
A colleague of Zhuravlev and Zhigarev on the State Duma Committee on Defense, United Russia deputy Franz Klintsevich is sure that money cannot solve the problem of unpopularity of draft service.
- I, of course, for the fact that the soldier added monetary allowance. But I am against it if this money is taken from the expenses of propaganda of military service. 10 thousand rubles a month will still not convince anyone. It is necessary to make so that the intelligent and intelligent guy understands that serving in the army is a sacred duty, whether someone likes it or not. And for this you need to make good films, like in the West, and carry out image work, "Klintsevich explained to Izvestia.
He added that many young people in Russia "want to be heroes" and the only thing left for the military is to send this need in the right direction.
Deputies plan to implement the idea with the help of amendments to the federal law "On the monetary allowance of servicemen and the provision of separate payments to them". Now the draft document is undergoing legal expertise, after which in mid-May it will be considered at the State Duma Committee on Defense.