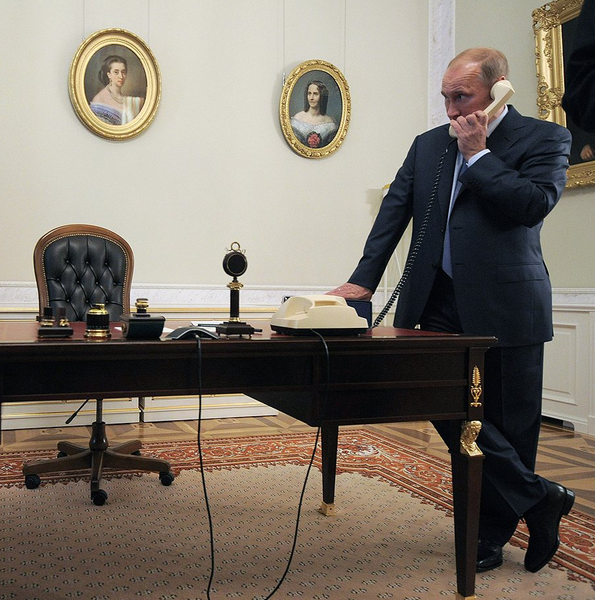 The telephone conversation was initiated by the American side. According to the Kremlin press service, during the conversation, among other things, "the problems of enhancing cooperation among special services were discussed."
This topic has acquired particular relevance in the light of the terrorist attack in Boston. Recall earlier it became known that in the 2011 year, Russia warned the FBI about the inclination of one of the two executors of explosions - Tamerlan Tsarnaev - to extremism. The American special services interrogated the future terrorist, but they came to the conclusion that he does not represent an "active threat" to US security.
According to a diplomatic source, "Kommersant", the Russian authorities were not going to make public the information that Washington had been warned in advance about the potential danger of Tamerlan Tsarnaev - the American media first reported about it. However, after the terrorist attack, Moscow concluded that it was necessary to establish more trusting relations between the special services of the two countries. Barack Obama agreed with this thesis. Chance to test the effectiveness of the interaction will be presented in 2014 year: according to the Kremlin press service, Vladimir Putin and Barack Obama during the conversation "stressed the importance of working together to ensure the security of the Olympics in Sochi."
In addition, the presidents of Russia and the United States discussed the situation in Syria, as well as the issue of missile defense. It is reported that they talked about the letter of Barack Obama to Vladimir Putin, which was transmitted to the addressee by White House emissary Tom Donilon 15 of April. In it, as the Assistant to the President of the Russian Federation, Yury Ushakov, said, the subject of missile defense was one of the key issues. Washington's position on this issue is well known: Mr. Obama's administration is inviting the Russian authorities to sign an executive agreement that would indicate the parties 'desire to cooperate on missile defense and not use their potentials against each other. It also plans to record specific confidence-building measures: mechanisms for mutual notification and information sharing, joint exercises and threat assessments.
At the same time, Moscow is not satisfied with the fact that such agreements, in fact, are binding only for the administration that signed them - the successor of Barack Obama has every right to refuse to implement them. It is expected that in the near future, Secretary of the Security Council of the Russian Federation, Nikolai Patrushev, will deliver to Vladimir Putin's response to Vladimir Putin's letter to the American president.
The leaders of the two states themselves are expected to meet twice this year at the G-8 summit in mid-June and during Barack Obama's visit to the Russian Federation before the G-20 summit in St. Petersburg.