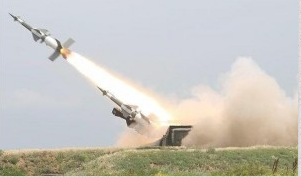 According to the Syrian state agency SANA, based on the words of a source in the management of civil
aviation
, the Syrians found no sign that a Russian passenger plane this week came under fire. The source also claims that air traffic controllers did not receive any threat messages from the crew.
The source further noted that the pilot of the aircraft flying from Sharm-en-Sheikh to Kazan, in full compliance with current regulations, contacted the air traffic controller in Damascus and only asked permission to continue flying at high altitude. Radar data also indicates that the airliner did not come under fire.
Recall that on Monday morning in the sky over Syria, a passenger plane of the Russian company NordWind, which made a flight from Sharm el-Sheikh to Kazan, was fired upon. Earlier it was reported that two rockets were launched by unknown persons in the direction of a Russian passenger plane when it was in the sky over Syria.
The crew of the Russian aircraft managed to steer the car away in time and save the lives of passengers. Whether the shooters had information that the plane was Russian or not was not known. But it is assumed that the fire was carried out purposefully on the plane. After the incident, the Directorate of Rosaviation was prohibited for Russian airlines to use the airspace of Syria.
Earlier, a video was published, which shows how the day before the shelling of a Russian plane, the terrorists, opposing the government forces of Bashar al-Assad, are transporting the Soviet missile system CHP-125M
The published video shows that the complex is located on a truck and has two missiles. However, experts say that the launch of these missiles requires guidance using a radar, which was not visible on the video.
Recall that the X-NUMX of April, the A-29 plane of the Russian charter airline NordWind Airlines, which operated the Sharm el-Sheikh-Kazan flight, came under fire over the territory of Syria. The missiles reached an altitude of 320 km and exploded a few hundred meters from the passenger liner.
Perhaps it was the absence of the very radar installation of the rebels, which was not visible on the video and saved the lives of passengers, because in normal mode, the CHP-125М complex in 100% of cases knocks down such a target.