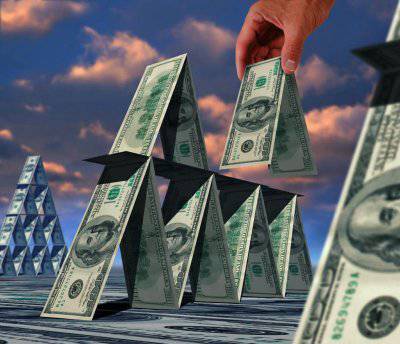 I remember that in 2004-2006-s, I often intersected with the guys from the transport and logistics company. I was very surprised by the transportation of Chinese consumer goods to our capital on the route Shanghai - Suez - Hamburg - Kotka (Finnish port) - St. Petersburg - Moscow. Much more logical, in my opinion, was to use Transsib or bring to mind the BAM and the Northern Sea Route, but my knowledge of geography caused only smiles from my comrades.
Agree, Russia is a natural transit state from China and other Far Eastern countries to Europe and back, but here the theater of absurdity of modern Russia shows itself in all its glory. PROBLEMS appear almost every kilometer to the domestic consumer (to Moscow in a particular situation). They must be solved. Solve, of course, for the money. There are a lot more kilometers from Vladivostok to Moscow than from the SPB to the capital, and, therefore, there are also more problematic issues that cost very specific money, and the fact that you have to give a detour in the half of the world falls into second or third plan, and we are no longer We earn on transit to Europe, and they are on us. I wonder how many Finns have anecdotes about such an entertaining geography.
The more problems there are, the more expensive they are to solve, and all the people involved in the process have their particular interest. They benefit from the existence of these problems, in fact, artificial, contrived, and no one except them is needed (these people themselves will become complete bankrupts without these problems and problems) - they feed off of them. I hope no one needs to explain that the simple consumer pays for all this splendor, i.e. we are with you.
Here is an example: a wagon on the Russian-Finnish border is stuck in a hopeless traffic jam, and its contents are badly needed in the warehouse of your city. The representative of the carrier company addresses the customs broker, a sort of solver of many border issues (these people in the recent past are the customs officers themselves or go to the bath together with them) and gives him 200 sweets. The customer's representative is "exposed" to 300 chocolates, and this same representative takes 400 from its management, and then we will pay all the costs with you, along with interest. Tell me, does it make sense to simplify the system? I think not, otherwise they will be left without sweet.
Some people come up with "profitable problems" (guess, because of incompetence or "for a percentage of solutions"), while others are happy to solve them for the benefit of their wallet. By the way, these people acquire families, and their children are vital, of course, in their understanding, a normal job - and a new problem has been invented, the solution of which is the favorite child. Still not bad to attach a mistress, a friend - a neighbor and a childhood friend. This is how the army of officials and the number of "solvers and resolvers" grow.
There is a whole branch of the national economy, engaged in creating and then making decisions, never solving them. I'm here for the perfect business - I planted a plan on my knee: to find a bridge that will drive around for a long time and costly and put up a barrier. You can not bother with plastic striped - enough wood on the string, most importantly, that the stick was glued with the necessary pieces of paper with beautiful seals.
It is very sad that ours. Homebrew capitalism, grafted onto the most rotten branch of the previous system - the bureaucratic, command-administrative. Had he been imparted at least on the scientific, even on the creative or production branch, then our capitalism would have looked much nicer. And so, all the imbalances, the stupidity and absurdities of the modern Russian economy is the construction of the absolute privileges of the former top of the corrupt top of the USSR + the bandits who sang with them, wherever without them.
Try to build a house, and then bring to it the light, gas, plumbing. At each stage, the most expensive will not be work and materials, but various permits and approvals. With you, on absolutely legal grounds, quite small money will be demanded for puffing up cheeks, impressive signatures and not at all complicated drawings and diagrams. It is interesting for me to calculate the profit rate of such a "business". Parasites, mlyat.
And if you open a factory or factory, then the board of directors must have the minister's wife, the governor's daughter, the mayor's niece — it all depends on the scale of production. Where does "business" end here, and where corruption begins, you will not understand, so much has everything intertwined together. Here, as with hopelessly confused spaces — they are simply cut off, so here, sooner or later, all this ugly economic construction will have to be removed sooner or later. Judge for yourself, these parasitic growths significantly increase the cost of domestic products and reduce the real standard of living of the majority of the population.
If you come to the tax office and one of the employees asks to fill out a declaration, and her spouse (declarant) is sitting nearby and filling it out for money, then does it really seem to me that someone from the spouses should change jobs? Next to the traffic police a lot of little firms offer to fill in any documents for a reasonable fee, and what, I wonder, should the officials do? Here, as in the movie "Highlander": "There must be only one," and in general in the triangle the motorist - the traffic police - the company "I will decide everything and write" is clearly one more.
All the phenomena I described can be called different words, but for me it is capitalism. All according to the formula: I found or invented a problem, and then, without ever solving it, always solve it for my own benefit, simultaneously producing new ones.
There are many versions of the causes of HIV - AIDS, I will not consider them. Let me just say that this disease simply made a great farm, and if it were not, then it would have to be invented. The spread of HIV is similar to the promotion of "oriflame" products or any other herbolife. On average, a client (infected) attracts to network marketing (infects) 5 - 10 people, who also actively spread a profitable problem (infect new people). I watched a movie about a failed medical experiment, after which one poor fellow turned into a zombie, ran, bit everyone. The bitten ones, in turn, also tried to bite normal people, until practically the whole city turned into a zombieland. Well, that AIDS patients do not bite.
And what are the pharmaceutical companies doing to fight the plague of the 20 century (what problem is the disease will become the plague of the 21 century and it's scary to think)? No, they did not find a way to cure a way to cure unfortunate patients, and in general, there are simply no economic prerequisites, for obvious reasons. The methods of "procuring" the disease in the body of the patient are not developed, and I do not think that the capitalist will be interested in the medical profession. The only thing they have achieved is the extension of the life of an infected person for decades to come, which is very, very cost-effective for drug manufacturers.
Now about the prices: the annual course of drugs is at least 80 thousand rubles, and in America it is much cheaper. That is, even if we take into account the border and other barriers (each has its own business), I think the rate of profit is simply going off scale. Of course, not everyone is aware of their illness, many are unable or unwilling to pay that kind of money, but you can also benefit from defaulters — by their example, the rest understand that it is better to pay. Agree, this is reminiscent of the tactic of the blackmailer Milverton from Sherlock Holmes.
The only country that could defeat this disease of the USSR. But alas, 1991 year crossed out everything, and the "big farm" will never kill the goose that lays the golden eggs.
You can write a lot more about paid, capitalist medicine, just with the example of AIDS, the situation seemed to me to be the most clear and obvious. I will try to speculate a little about finance, taxes and avoiding responsibility.
In general, the term "legal entity" is coined to avoid financial responsibility, simply to throw people. It is possible to give an individual simply in the face, but it is more difficult with a legal entity.
I witnessed a situation when a construction organization, some kind of an LLC, declared itself bankrupt and refused to pay a salary, and then behind it "stuck" LTD to the name and no longer owed it to anyone.
When the conditional banker Ivanov declares that his bank has burst along with all the deposits, but at the same time he gets a 5-storey cottage on the ruble can not be helped. The legal entity has burst, and the banker's physiognomy feels great. Now, if there were no legal entities (which may not be registered where the property is physically located, which is not logical in itself), a cottage, and all cars, yachts, and pearls of the mistress could be confiscated from the banker.
By the way, did you find owners of the Domodedovo airport?
And what genius of thought came up with offshore? You can easily give a Nobel Prize in economics - but it will not take it, it will not be trivial.
He took the money out of the country where he earned it, but did not share it with the natives in the form of taxes and other payments - he gets the broken mineral wealth, the worn out infrastructure, and environmental problems.
Again, we need specially trained people who hide honestly stolen in the shadows, transfer money to the other end of the Earth, securely disguise money. We need those who will teach the young people how to do this halfway through, we need those who, having authority, will close their eyes with a crispy piece of paper. That is, there is a problem, how to "throw" ordinary people and whole countries, but there are people involved in the process of solving problems — an entire branch of "national economy" is drawn. All is good, only these actions on fraud in the mega - in a huge order will pull.
Roscosmos has requested huge money for global goals. It would be nice for Mr. Stepashin to visit Korolev more often and see that we
история
With the F-35, it did not happen again and we would not have received our non-flying iron, otherwise we would have set ambitious tasks, they can be solved for a long time and with profit, and never solved. I have a doubt that a good thing will turn into a new Skolkovo, a new model of capitalism in Russian.
The same deformity with us and utilities. When the Union communal was designed for penny energy, about saving no one really bother. Now, with abnormally high prices for electricity and heat in winter, and with abnormal cold, the issues of thrift, it would seem, should come to the fore. But it was not there. I remember one familiar figure from the housing and utilities sector, as a child enjoyed a very cold winter, and said that the colder it is in winter, the warmer it will be in the summer. And what problems, how many problems appeared, and to solve it so profitably.
No one is interested in saving on resources, on materials - there is no economic motivation for this. Until it is there, we are doomed under various pretexts to pay more and more without improvement, and often, with a deterioration in the quality of services. It was not too bad to minimize costs on the number of managers and related industries.
A joke from life: walking down the street, I see a pipe burst. In the pit, at the breakthrough, 1 (one) worker alternately works with a shovel, then with a gas key, and around there are 5 (five) uncles and aunts in a neat and clever look that they write and argue, and in the distance stands a flock of local grandmothers, discussing incident
I approached, looked, looked, good, did not hurry anywhere and loudly so that everyone heard said: "Do you know why the communal apartment is so expensive? -, everyone looked at me, who was like a prophet, who, like a troublemaker and a provocateur, and someone considered my appearance a good excuse for an unplanned smoke break - and therefore, I said, that one plows in the pit, and there are five around it, but it should be the other way around, and all of them also get paid from your money. "
There was a disassembly, swearing, threats against me. I remember that the fattest of the heads of grannies were trying to drive everyone into the pit, but he wasn't in any. It was after this situation that I decided to buy a phone with a video camera, which was still quite expensive.
In general, capitalist relations in our country, not to mention the material costs, bring much grief and misfortune to our country. Recall that the appearance of taverns under Ivan the Terrible on Muscovy was due to the urgent need to eliminate the budget deficit. Peter I "alcohol addiction budget" strengthened and made it chronic. Everything according to the formula: created a problem (dependence of the population on alkagol), solved it without solving it (they added fuel to the peasants), and at the same time created new (inevitable problems with health, domestic crime, a huge gap in family budgets).
With the collapse of the "iron curtain" to us, along with "democracy", MacDonald's chewing gum and Chip with Dale, various sweeps from around the world and the ninth wave of drugs penetrated. And what you wanted: nothing personal, only business.
In the desire to make money there is no seemingly nothing bad. Almost the entire population of the world is engaged in this. It is commendable that a person is trying to ensure a decent life for himself and his family, but why does someone create problems for the rest of them? Is it really impossible to standardize charging on mobile phones? Why TVs break immediately after the warranty? Why should liquid, which is perfectly suitable for rust removal, be sold in grocery stores, and not in household chemicals and is a world famous brand? Why bottles of different shapes (and disgusting content)? Probably, then it was not possible to pass them. That, it is impossible for beer companies to oblige to produce products in standard bottles, and then, using their logistic capacities, to use them again.
One of the marketing rules says that to promote a product to the market, you need to spend as much money as on its production (for example, the Fed's private office spends a lot more on advertising and promoting its products than on its own green products). We are translating from one Russian to another: in order to "fuck up the sucker", it is necessary to "competently dissolve" it without sparing "grandmas on ponts", and, as you know, "good pont is more valuable than money".
Approximately the way advertising works. They are deceiving us, proving that this or that product is vital for us (they create a problem and then solve it at our expense), impose it. And whether it is meanness and banal fraud? I immediately recall the film "Kate and Leo", where a similar situation is described in a cool way.
There was once a slave system. One part of the population exploited another. This can be explained by a decrease in the cost of "wages" and, accordingly, "an increase in competitiveness in foreign and domestic markets." By the way, our ancestors somehow managed to reduce their debit with a loan without "advanced social technologies".
Then, with time, technical progress said its weighty word. The countries that saddled him actually renounced slavery in their patrimonies (it is more profitable to exploit machines than the weak and obstinate person) and exported, in addition to their goods, all kinds of problems to the outside. It was called the colonization of the world. Then, when the entire planet was divided and there was nowhere to export problems, the capitalists unleashed the two most terrible wars in the history of the world for the right to destroy new lands and conquer new nations.
Now, almost all countries and peoples have turned to the periphery of the West, helping to maintain the illusion of prosperity of several "shop-window" pro-Western states. This is not due to the "advanced system" - capitalism with its never visible hand, but due to the robbery of the whole world in one way or another by a handful of technically and informationally equipped bastards. At one time, in order to get a lot of gold, they destroyed several original civilizations in America, and in order to profit by drinking gulls they planted on drugs and almost ruined a huge country. Now they prefer to use financial instruments, but in which case they are ready to use their entire military arsenal.
Imagine a big beautiful house. He caught fire and caused firefighters. They arrived, went into a flaming apartment and let them pour water over everything around them, at the same time appropriating the values ​​they left behind. The whole house thanks the valiant knights of fire for saving their property. It turns out to be very beneficial to put out the fire! Once it's profitable, the fire burns again and again in the house and the rescuers again heroically solve the problem for themselves.
Sooner or later, the building will collapse from constant fires, and then they will bury both the firemen and the tenants of the house (in no case did I want to insult the firefighters with this example).
PS All formations, human institutions either already exist, or existed before and all of them are not perfect and there is a non-arable field for their criticism. It's true. Capitalism does not solve the problems of mankind; in the best case, it postpones their solution indefinitely. This is also true, even if it's bitter for someone. We, the Russians, need JUSTICE, and it's impossible to write it with the word capitalism in one sentence at all. So let's try once again to build a fair society, a fair country, given the blunders and mistakes of the first attempt. After all, nothing good comes out of capitalism.