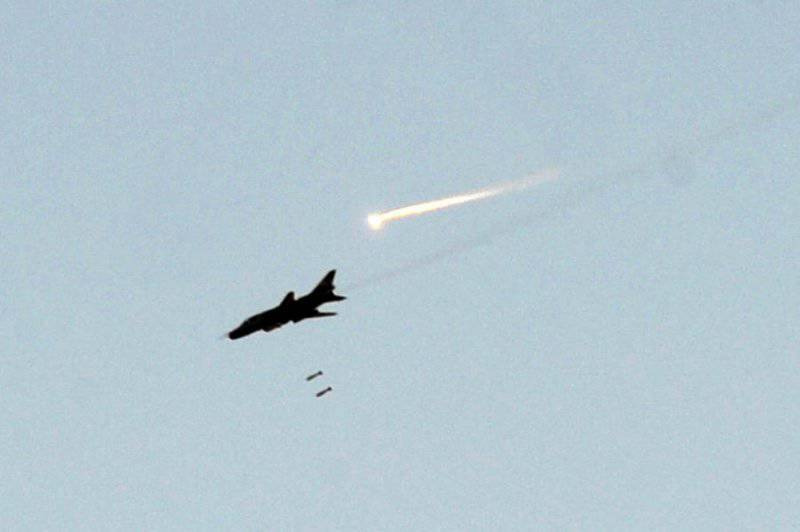 A320 plane belonging to the Russian company Nord Wind, which flew from Egypt to Kazan, was allegedly subjected to a rocket attack. The liner is not damaged, no one on board was hurt. Information about the incident was officially confirmed by the Ministry of Foreign Affairs of the Russian Federation. However, experts do not believe that they really were rockets.
Previously reported by the Interfax news agency, citing its own sources. Two ground-to-air missiles were fired on a passenger plane carrying 167 people, of which 8 are crew members.
It was alleged that the attack was specifically directed against the aircraft, but it is not yet known whether the attackers knew that the aircraft belonged to a Russian airline. At the same time, according to Irina Shchegolkova, the press secretary of the Federal Agency for Tourism, passengers and pilots saw bright flashes, but they are not sure that it was shelling.
"The plane made its flight over the mountainous territory of Syria and one of the pilots noticed flashes below, after which it was decided to switch to a higher flight level just in case. The incident was in the morning, after which the plane landed, no damage was found on it, "said Irina Tyurina, press secretary of the Russian Union of Travel Industry.
The outbreaks were observed at an altitude of 8 thousand meters above sea level, and the plane climbed to an altitude of 10 thousand. Later it landed at the destination airport on a schedule. Syrian ground services did not receive attack reports from pilots.
Currently, the Russian Foreign Ministry is clarifying the information received with the Syrian authorities.
Vladimir Gerasimov, Honored Pilot of Russia and Flight Safety Specialist, told RT that passenger liners "are not very maneuverable, they usually shoot planes either from the side or from above, the pilot could not see the missiles." In his opinion, it is simply impossible to evade combat missiles: "The crew of a passenger plane simply cannot see what is behind it. And the fact that flies towards - so it is double speed. There is nothing you can not do. As for the outbreaks, it could be thunderstorms, but we must look at the weather. "