Found in the network a curious story of a former contractor (mercenary) named Ben Thomas, who visited Iraq and decided to share his experience gained in this hot spot.
Laid out his monologue "as it is."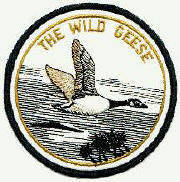 I gained this experience during a one-year contract in Iraq.
I roamed Iraq more than anyone I met, visited everywhere from Kuwait to Iran.
I drove in military columns on armored "Hummers", rode around Baghdad in official white fords without armor and unofficial toned "Padzherik" in local outfit, with diplomats in armored "suburban" with helicopter escort.
Like everyone else, I made mistakes and was lucky enough to write it all.
CUSTOMER
Learn to communicate with any client.
Some people think the locals are great guys, and the US Army is the focus of evil.
Some will require you to shoot every cyclist that has gone on the road.
I have seen both.
Consider their schedule and conceit.
Do not neglect your own life.
Do not let a client convince you that it is safe. I always do that "...
If it's stupid, then it's stupid.
And again, if we stop the client from doing his business - we are in shit.
This is a fine line.
Do not be too conservative and do not plunge.
Yes, if a client considers it a good idea to go for tea to Muslims around the back streets around midnight - sometimes you have to do it.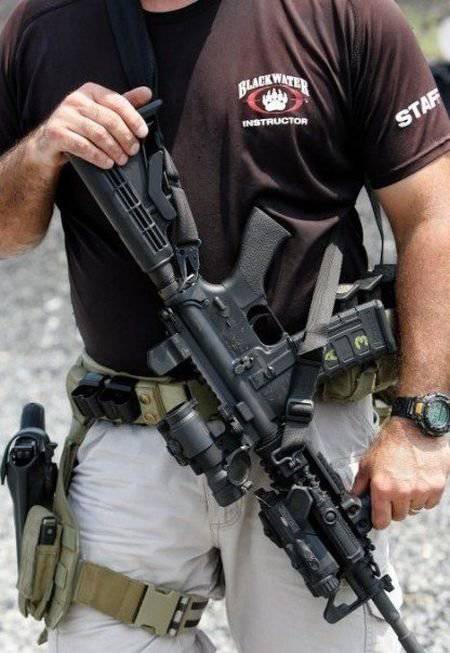 SNARYAGA
A carbine, twelve shops to it, a pistol, three shops to it, a first-aid kit, GPS, a map and a compass, a radio with a spare battery, five hundred tanks, a sukhpay, a flask, a night vision device, a bronik and a helmet.
That's a lot.
This is hot.
If this is too hard for you, sign up for the gym: our work is not for the weak.
I will always wear a hard hat now.
If she is, she is on my head.
The guy next to me fell down with a bullet in my head, and this solved the issue for all of us.
The more comfortable and compact the helmet, the more likely you are to wear it.
Spend on MICH (Modular Integrated Communications Helmet) or something like that.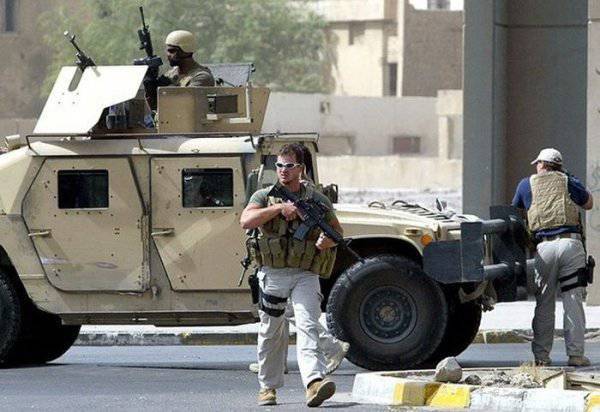 AIMPOINT is excellent (its battery lasts for half a year), EOTEC is normal (too bright: for my taste), ACOG is best.
Remember, the aiming mark is 3 MOA, and we regularly shoot more than three hundred meters. Last night, we had to shoot out a mortar calculation in seven hundred meters - fortunately, there was PKM at hand.
What will I advise?
Take ACOG, TA31F - this is the best investment.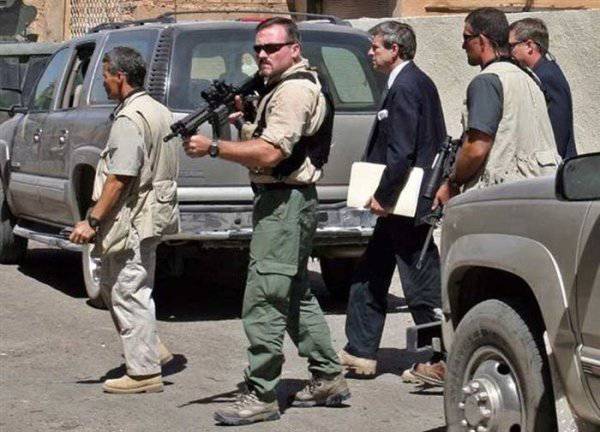 WEAPONS
Take the biggest gun.
Keep it clean and alert.
TAKE MANY CARTRIDGES.
Once I needed 14 stores, I never thought that could be so. Store stores everywhere.
If you work in the "green zone", one or two stores will be enough for you, but if you leave it, you need at least twelve.
Buy a short M4, it will save your life.
I have an 18-inch barrel in the assembly (upper), and if necessary, I attach it to the bottom of the receiver (lower receiver), replacing them with a short one.
It's like having a choice of two carbines.
I also have a Mk 12 (SPR) with a 22-inch barrel and a Leupold scope for long-range shots.
Ammunition…
They are not imported.
I would get rich if I got the top five every time I hear:
- "Yeah, man, we have already ordered ten boxes, in three days they will be."
Or my favorite:
"It's all right, they are waiting for you in the country of destination."
If you do not have good cannons, cartridges, armor and communication equipment - simply say no, as Nancy Reagan (wife of 40 of the US President) used to say.
Some offices are pieces of shit, and they will throw you in Iraq with a broken AK and a couple of stores, and some will pack you first class.
Personally, I prefer the above listed in stock, and the rest on the bank account.
If I want a backpack for three hundred tanks, I will buy it myself.
Remember that equipment is critical.
Order the best and take care of it as it should.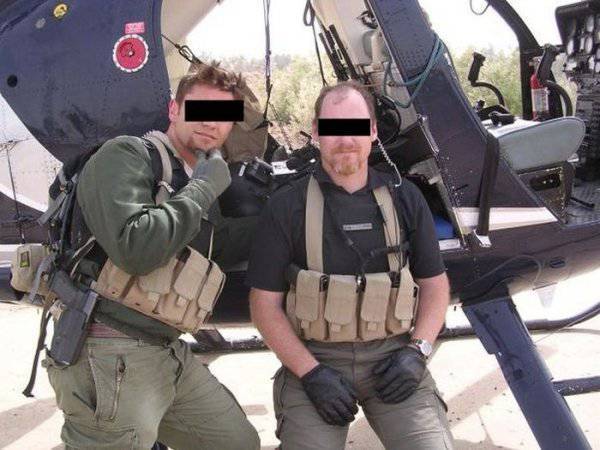 TRAINING
I think the most important and missing factor in survival is training.
Every day, your team should work out the behavior algorithms in a variety of situations.
At the very least, do it with idle shooting.
Usually we start with: "what if ...", and with every guy's opinion about every unforeseen contingency.
And we work it out in different situations.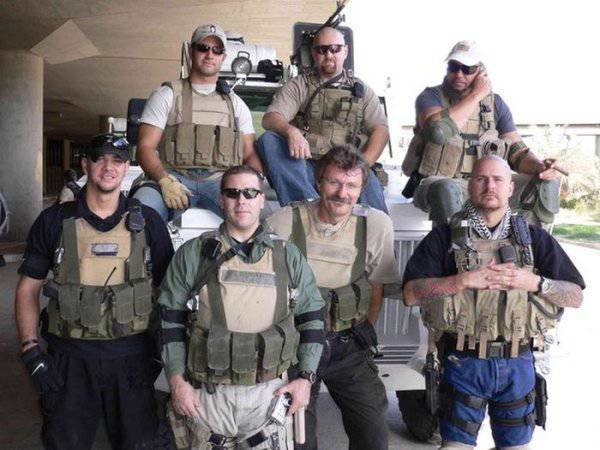 Come to certain basic principles - and stick to them.
Know the common goal and move towards it.
For example, if a car is ambushed, the driver switches to the neutral so that the vehicle following can push him out of the affected area.
Shoot a lot.
Keep fit.
If the office can not provide patrons - BORN THEM.
Shoot idly.
Practice changing stores.
In my memory, three guys were shot when they were busy with the change of stores, standing as a pole or rarely changing positions.
Lean on the app, aiming.
Basic skills - the basis of victory.
Shoot at 800 meters and beyond.
I know that almost every fight takes place closer than 150 meters, but more than once we had to shoot at 800 meters and so on.
Shoot as if still serving, and always beg for ammo.
Remember the movie "We were soldiers"?
Sam Elliot, in the role of Basil Plumney, said:
- "if I need it, it will be in bulk" - meaning the weapon.
He was right.
The wounded and deserters abandon him so much that in two weeks we have accumulated: PKK, AK, PKM, Mk 19, M-249, М203, М4, SVD, and М60 ...
It was fabulous ...
And this led me to the following: be able to handle any weapon.
If you can not shoot from it, at least read the NSD.
You never know when 5,56 will end and you have to take hold of the RMB.
Be familiar with them.
Before the next business trip, we had a fire test of the algorithms and training of leaving the transport.
It was the best and most useful training of those in which I participated.
We spent breaking through simulation munitions on vehicle ambush scenarios.
We came to the unequivocal conclusion that
LEAVING A CAR - THE MOST IMPORTANT STEP FOR SURVIVAL.
Hiding in him or behind him - just wait for the shot from the RPG, which will put an end.
Therefore, practice and practice, although it is easier said than done.
When at seven in the morning my name is for training, I just growl.
But, I think, everyone will agree that it is better to think about their actions and discuss them on the base than on the sidelines of a car riddled with PCM.
TRANSPORT
A breakdown in Iraq is like a scene from a shitty movie.
Swam, we know.
Check tires, oil, fuel, everything else.
And do not force your car.
Every contractor will tell you that he is a great driver.
The fact that he can go fast and not crash anywhere - it still does not mean anything.
Take courses of extreme driving, or - let the guy who passed them behind the wheel.
And let him teach everyone his tricks.
Learn in the process.
Practice changing tires.
To realize that you piled the centner of the load over the spare wheel is a feeling that I would not like to go through again.
Place the towing cable in EVERY machine, whip it around the rear bumper so that it is ready for evacuation for a minute or so.
Get a good jack, it costs no more than money.
Check that everyone knows where they are for towing, replacing, repairing.
Practice.
Always have a trip plan at hand.
We are always trying to be more secretive and smarter than anyone else.
Avoid major highways and roads used by the military, since They are high-priority targets.
Before you leave, look at the maps that are not used by the army.
Ask why scouts (G2, NATO hierarchical classification).
In the glove box hold uncapsules: frag, smoke and gas.
Here's the rule.
DO NOT TOUCH THE CHECK WHILE THE GRADE IS IN THE SALON!
The car shakes, and the grenade falls on the road.
Small trouble.
And if in the cabin?
Bummer.
Use of gas and smoke.
If you are obstructed by the flow and you have bad suspicions about the car behind you, throw smoke.
Most of the drivers will stop after that or at least make you plenty of space.
It is effective and harmless.
Use gas with care and never in heavy traffic.
Seeing you catching up with the cloud is not very fun.
Gas is a tough thing, and I used it only when it was impossible to do without it.
Fragment?
We all know when to take them.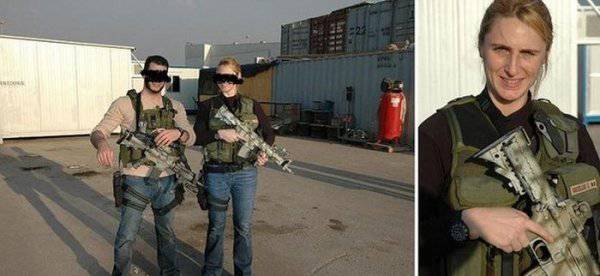 I ALWAYS prefer armored cars - unarmored.
Only common sense.
If unarmored falls out - we install sandbags, steel plates and spare armor plates where you can install them.
This is better than nothing.
Steal polycarbonate windows from armored cars.
As in the good old days, nothing dares the enemy as precise dense fire.
Think about the fuel consumption.
Plan stops for refueling and meals.
Always keep a spare canister, just in case.
Track the level of fuel, expect it to be enough.
Attach the US flag to the visor so that no one can see it until you arrive at the checkpoint.
On the passenger side, do the same with the signal panel VS17.
And then the warriors can shoot you even faster than the local chebureks.
Take rations and water in the car.
NEVER throw food and / or candy to children.
There are many reasons, but at a minimum - it stimulates them to pop up in front of the car.
Hitting a child can end your career.
It is more likely that the back machine will be attacked, so put the best shooters with the biggest guns in there.
The car door is not a shelter.
The car as a whole is not a shelter.
And Hummer is a car.
MEDICINE
Medical supplies are expensive, but they save lives.
The office where I work has spent a lot of dollars on them, and this has already saved three lives.
Do some medical training.
There is nothing to add to this.
Do it.
Little things
Will you arrive in June?
I would take four pairs of light shoes with me to change them often.
Fifty pairs of socks.
At least ten NOT COTTON t-shirts.
Two pairs of sunglasses.
Non-cotton T-shirts - if you wear T-shirts.
A bunch of talcum powder for feet, movie discs, sun cream.
(The cotton does not burn: it is charred. Pilots and crews of combat vehicles wear cotton.
Polyester and nylon - "sweating" clothes, and in case of fire causes severe burns.
For several years, there is a fire-resistant thermal underwear.)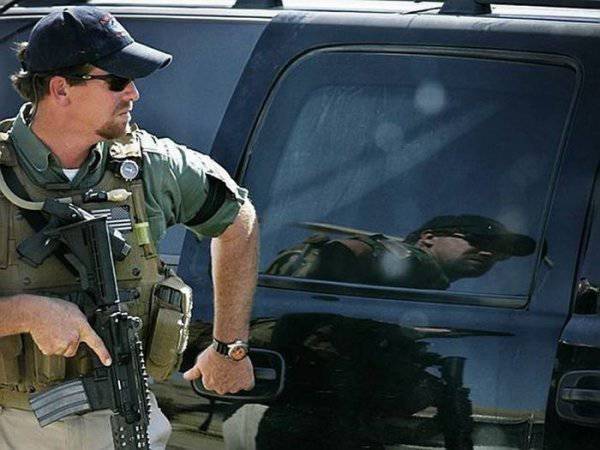 РАСПОЛОЖЕНИЕ
If you live in a trailer or cottage, find out where the nearest bunker is located.
Trying to find him at four in the morning in a hurry is not an option.
Yes, everyone will run there.
A Delta man, usually angrily squinting at everyone, will follow a swimmer in flip-flops.
120 millimeters make us all very humble.
The bastard in my opinion there is terrible.
I sometimes burst my ration purely for a change.
If you drink coffee, take it with you.
A bag of instant coffee is worth its weight in gold.
I wear trekking socks: sweat is diverted.
Insects bother one week, the next you no longer notice them.
Things to remember:
Remember that once you were all stupid little puppies.
You had 450 tanks per month and could not do anything without a lot of orders.
Remember this when you get fucked up because you have 17 thousand a month, and the guys from the next office are 17 500.
When your bosses demand that you have a regular shave - shave: you never know when to light up in some idiotic rag.
Wherever you go, have a drink with you.
This is the most valuable item.
You would be fucked if I listed everything that I traded from our sergeants (an analogue of our ensigns) to whiskey.
The soldiers arrived on a one-year business trip, or even more.
They pay in blood for every dollar, and every day they do stupid dangerous garbage.
Remember this when you have to linger for 68 days, not 60.
And communicate with them normally, well, at least you.
Of course, each of us ultimately works for ourselves, but distinguish trade secrets from intelligence.
If you've run into a flood on a highway, write an e-mail to your colleagues.
Trust your intuition, it saves lives.
Be thick-skinned, accept criticism adequately.
If something goes wrong, ask for advice.
Wear your armor and your helmet.
Always have spare batteries for GPS.
And always carry with you a map and a compass.
Know the map and see if everyone in the team knows the route.
Put the gum on the weapon belt so that it does not cling when you leave the car.
Take a mosquito net and a poncho for the device of the city sniper position.
If you start to trust the local - it's time to take a day off.
Entering the battle ... finish it.
If you shot at someone, and he lied, you can open fire again.
What started - finish.
Things I'm glad I took them:
ACOG, short M4, its own holster, its own unloading, poncho padding, travel mat, compass, books.
Things I'd like to take:
more socks, more stores, more T-shirts, more shoes, a ZIPNX Spare Parts Kit, a city camouflage kit, more movie discs.
Take care of your sense of humor.
Stay funny people, with them, even in a fucking situation easier.