This strange thing is corruption in Russia. The main oddity is that everyone knows about the frightening scales, many are well aware of which industries have the highest corruption component, many even know in which government departments corruption flourishes, but the main struggle is the scourge of Russia does not go beyond the verbal level. Everyone is talking, everyone is discussing, everyone is exchanging opinions about how much a "stricter" could be given to a corrupt official caught by the hand, so that the number of his successors would decrease dramatically. But all these conversations do not go farther than conversations more often, and if they decide to punish someone, then this punishment looks unintelligible. It is so unintelligible that it itself pushes other potential embezzlers to continue their activities aimed at enrichment at the expense of the state budget or at the expense of using their bureaucratic position in solving a certain range of private problems for a certain amount of "fee".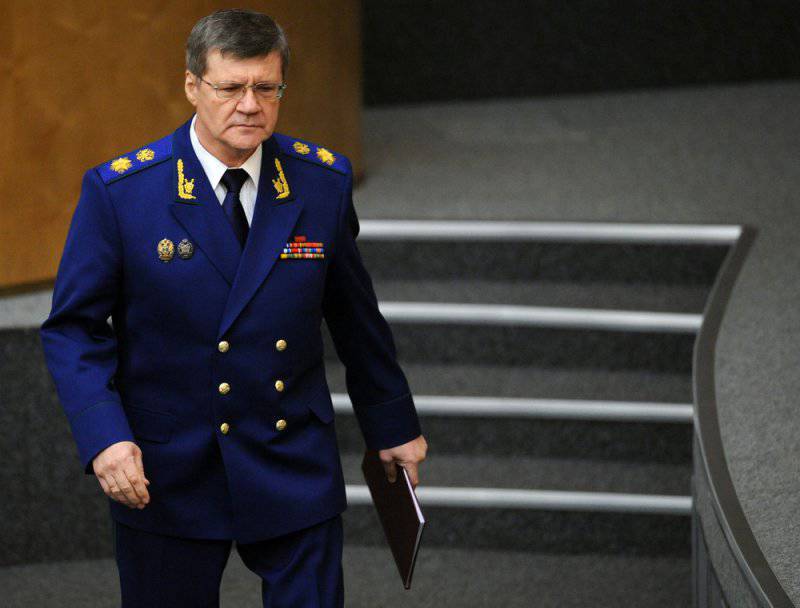 One of the examples is a very specific punishment of the ex-speaker of the Voronezh Regional Duma, Mr. Shipulin. In 2008, Shipulin and his wife decided to see Paris, and ... no - not to die, but to spend almost 860 thousands of government rubles there — money that he "found" in the local budget. With this money, the speaker (then still the speaker) with his wife, as they say, drew off in full: the most luxurious restaurants, hotels, cabarets, flights exclusively in business class. The prosecutor's office was interested in Shipulan's expenses, and they began to "work out" under article 285, p. 1, on abuse of power. The maximum punishment that awaited the official, 4 year imprisonment. But the Voronezh Central Court decided that four years for "some" 860 thousand budget rubles was too severe a punishment and decided to admit Shipul guilty of committing a crime with a punishment of a fine of 75 thousand rubles ... Well, I must: whole 75 thousand ... Applying simple arithmetic operations, it can be counted that the city treasury on Shipulin alone with his wife, who obviously had a weakness for luxury rest, lost about 685 thousand, which the court apparently decided to forgive. Understand and forgive…
But the Voronezh court session regarding the ex-deputy may well become a precedent in terms of the fight against corruption in Russia. For example, the investigation finds all the evidence against one or another official who stole (or more politically correct: did not use it in a targeted manner), offhand, ten million rubles from the budget. The court, studying all the evidence and arguments of the investigation, decides to punish the embezzler for all the same 285 article (Section 1), which says that such an official can be fined, but only for an amount that does not exceed 80 thousand rubles. And the hammer of a judge is heard - the verdict is "guilty!", And the punishment is as much 80 thousand fine rubles ... Deduct from ten million 80 thousand, as they say, hedgehog is clear that this is a profitable business, damn it ... "Not to mention, the people will see that the fight against corruption has gone at full speed.
It is noteworthy that against the background of talks about the need to fight corruption, which have recently become as familiar as brushing your teeth, Russian Prosecutor General Yury Chaika decided to plant his grain in the plowed soil. He said that management processes are closely related to corruption, and the number of identified crimes does not correspond to the real volume of corruption in Russia. Chaika noted that the annual increase in the percentage of crimes related to fraud grows by more than 88%, and that associated with the appropriation of budget funds or their waste almost by 45%. These are really frightening numbers.
On the one hand, Chaika exposed the colossal scale of Russian corruption, after which, it seemed, certain measures should follow on the part of the Prosecutor General's Office, due to which the corruption infection in the country would gradually disappear. But the subsequent words of the Prosecutor General showed that the measures of the Prosecutor General's Office often cannot translate into reality. So what's stopping you? If we go back to the words that Yury Chaika expressed the other day, then the prosecutor general and other officials who are called upon to counter the anti-corruption barrier are hampered by the difficulties of operational work. These difficulties, according to Chaika, are caused by the conspiracy of criminal formations, the abundance of intermediaries, complex combinations, as well as the presence of corrupt officials in the relevant bodies.
Of course, after such words, employees of the General Prosecutor's Office can only sympathize ... Indeed, how can a corrupt official be caught, if he is also a wonderful conspirator: he opens a certain number of mini-firms in the "Horn and Hoof" style, checks a couple of billions through them, he will close, the bookkeeper will let him go for free bread, and he himself - for another job ... Well, what can we do if we have all corrupt officials - quite good conspirators. If we are guided by the arguments of Chaika, then the number of fraudulent and "recoiling" schemes in our country would decline only if each intruded official himself came to the Prosecutor General's Office and said: Yuri Yakovlevich, I stole a billion yesterday, the devil misled, and now I repent and act completely at your disposal ...
But so far there have been no cases of repentance of corrupt officials from various levels of officials, and therefore reproaches of embezzlers by the prosecutor general that they are "encrypted", use fake companies, and even count on the "special services" of the investigation or the justice system, do not look like an indulgence for The Prosecutor General's Office itself.
But really - somehow strange it turns out. Is it not the task of prosecutors to bring to light those who are accustomed to all sorts of criminal conspiracy. And if a high-ranking prosecutor complains about the complexity of his work, then this clearly does not add him, let's say, points. And where Yury Yakovlevich saw "white and fluffy" scammers and bribe takers. On that they and swindlers, that to lead the actions more deeply from a surface. And then she and the prosecutor's office, to stop all such actions or, if they have already been committed, to take adequate measures for this situation. Therefore, all the "complaints" of Yuri Yakovlevich on the "bad" embezzlers look strange.
True, in the speech that the Attorney General made the other day, there were not only complaints about corrupt officials. In particular, Yury Chaika, in order to increase the effectiveness of the fight against corruption, proposed to adopt a law that would allow confiscating property not only from the defrauding officials themselves (convicts), but also from their relatives if it is proved that this property is not at all earned by honest and overworking work. " In other words, if, for example, a convicted ex-vice-speaker's mother-in-law, due to his retired age, suddenly has a three-tiered mansion with ten parking spaces, a pool and a helipad, then this very mansion can be confiscated by court decision. Well, the mother-in-law of the mother-in-law ... But, proceeding from the latest events in the country, the Prosecutor General's Office will also have to unravel the love triangles, because often the property of bureaucratic "fighting friends" is several times greater than the property of all family members of the ex-official himself ...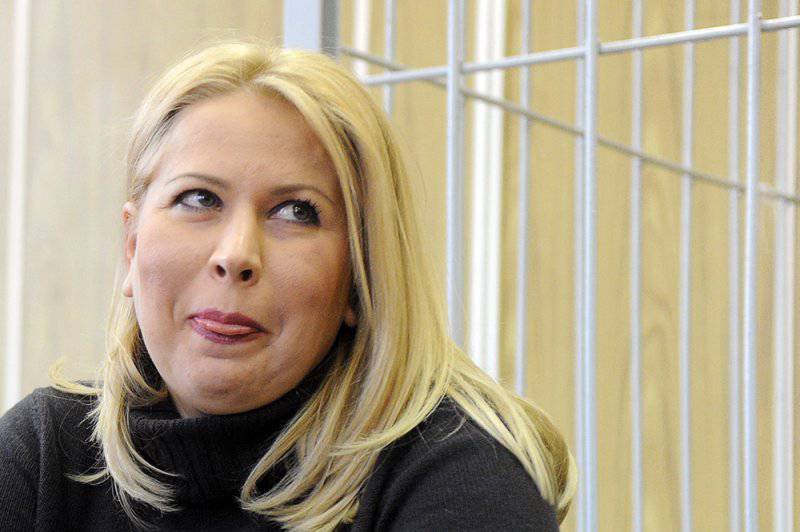 The proposal, as you can see, is quite sensible, but it is somewhat unclear why Yuri Chaika is voicing such a proposal just now, why didn't such an idea have occurred to any of the deputies themselves before, and if it did, then why wasn't it translated into real law? Are there any such people among our legislators who openly oppose this initiative? If there are such deputies, it would be interesting to hear their arguments. Although one of the possible arguments is already hovering on the surface: someone quite realistically says that the bureaucratic mother-in-law could put 50 for years into stockings in order to buy mansions with a helipad and a pool of mineral water in their old age ... Only such "interpreters" "Among acting officials of the same prosecutor general, it would be safe to take a pencil ...
In the meantime, the Prosecutor General is discussing how to rein in the embezzlers, who is "imprisoned" in the case of Oboronservis, Yevgenia Vasilyeva, continues to delight fans of her work with poems and is preparing to release a collection of lyrics soon. About the creative fountain of Mrs. Vasilyeva told her lawyer Hassan-Ali Borokov. It is reported that in August of this year, the book will go on sale at a price of about 250 rubles per copy. And to complete the material on a lyrical note, we offer an excerpt from the work "Love" by the author Evgenia Vasilyeva.
She is:
You deceived me, well, why and why?
Am I to blame, offended by what?
Why did you kick me, even lightly, with your boot?
Or am I not yours and yours is not your house?
You left and said: "Twenty minutes, I'll be back."
Well, I'm waiting for you for a day, I pray!
And where did you get that so you can with me -
As with a cutesy, hateful and boring wife?

Is he:
Half an hour I was not, this is a little bit!
Because of the little things you can't fall asleep!
Don't worry so much, forgive me.
Sometimes I can even leave for an hour?
Don't be afraid, there are no names above you,
You are my flesh and blood, thanks to the times!
Without you in life, I want nothing.
I came, you are mine, I will light the candle again!