DCNS and the General Arms Directorate (DGA) have announced a high level of readiness at the commercial units. There is concern that Singapore, which has traditionally focused on French arms procurement companies and recently purchased Aster 30 ground-to-air missiles from MBDA, may opt for German submarines. Singapore has
flotilla
of the six diesel-electric submarines acquired from the Swedish Navy, but some of them are 35 years old. The German concern ThyssenKrupp Marine Systems (TKMS) and DCNS have made an offer to Singaporeans, but TKMS has a representative office in Singapore, and it seems that its position looks more stable. The victory of the Germans may call into question secret military cooperation between France and Singapore, especially in the field of electronic warfare and missile defense, but also in
aviation
area: France is currently training a small group of Singaporean pilots on Rafale fighters.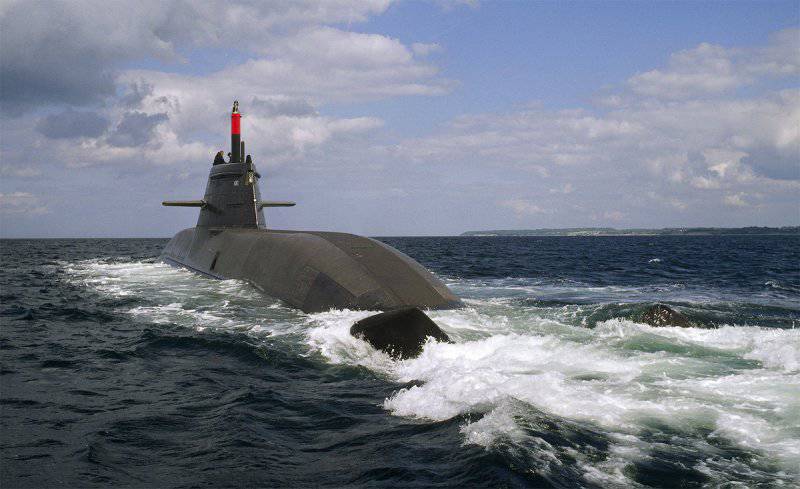 Submarine project 212A
The interests of TKMS and DCNS also crossed in Australia, the government of which expects to replace obsolete Collins-type submarines, which also require constant repairs. Australians need submarines that can make long-range crossings and, moreover, are capable of launching intercontinental missiles (as the text probably means cruise missiles that can hit ground targets. - note P.2). TKMS has already designed a similar boat: it's about Dolphin-type diesel-electric submarines, which the concern sold to Israel, equipped with missiles with nuclear warheads.
The last battlefield between the two shipbuilding holdings is Canada, where the Conservative government, under the leadership of Stephen Harper (Stephen Harper), intends to acquire submarines with enhanced characteristics in order to establish its sovereignty in the Arctic. Today, Canada has only four diesel-electric submarines, acquired from the presence of the UK in the 1990-s, whose maintenance is very burdensome. Only one of the four diesel-electric submarines - Victoria is in service. Two more, Windsor and Chicoutimi, are undergoing trial operation after repair, and the last - Corner Brook has touched the ocean floor during the dive and is decommissioned.