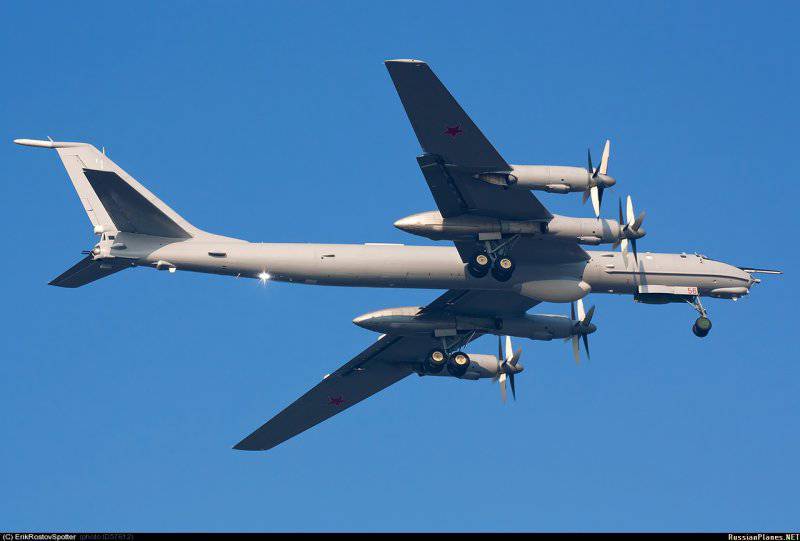 Two long-range anti-submarine aircraft of the Russian Air Force Tu-142 flew over Japan's airspace this morning around the south-west coast of Kyushu Island and the northern island of Hokkaido, the Japanese Defense Ministry said in a statement.
The Japanese Ministry of Defense clarified that there were no airspace violations, according to local media. Nevertheless, the interceptors of the national air force were raised into the air. According to the Japanese Defense Ministry, at the end of last month, two similar aircraft of the Russian Air Force already flew over the airspace in the East China Sea.
According to the press service of the Eastern Military District, the Moscow correspondent of ITAR-TASS, Tu-142 completed scheduled flights. "
Aviation
The BBO made scheduled flights as part of the combat training, "said Colonel Alexander Gordeev, head of the district's press service." All flights were carried out in strict accordance with international airspace use rules, "he emphasized.
The Russian Air Force regularly flies over international waters, including over the waters of the Sea of ​​Japan, both as part of the combat training of crews and during exercises without disturbing the airspace of other states.