According to the well-known Serbian military expert Svetozar Yokanovic, at present Montenegro has sent an application for participation in the NATO Air Data Exchange (ASDE) program. Responsibility for the integration of the armed forces of Montenegro into ASDE will be Croatia, and Croatian MiG-21bis fighters may be able to patrol Montenegrin airspace. On the one hand, this decision was long overdue, since the current government of Montenegro actively supports integration with NATO despite the fact that according to public opinion polls, a large part of the population is against it). However, it is surprising that the choice of Croatia as the airspace officer, given its problems with the MiG-21bis fleet.
Currently, the Montenegrin Air Force has four combat training jet planes Super Galeb G-4, which are in non-flying condition and offered for sale. Their tail numbers: 23690, 23647, 23729 and 23692.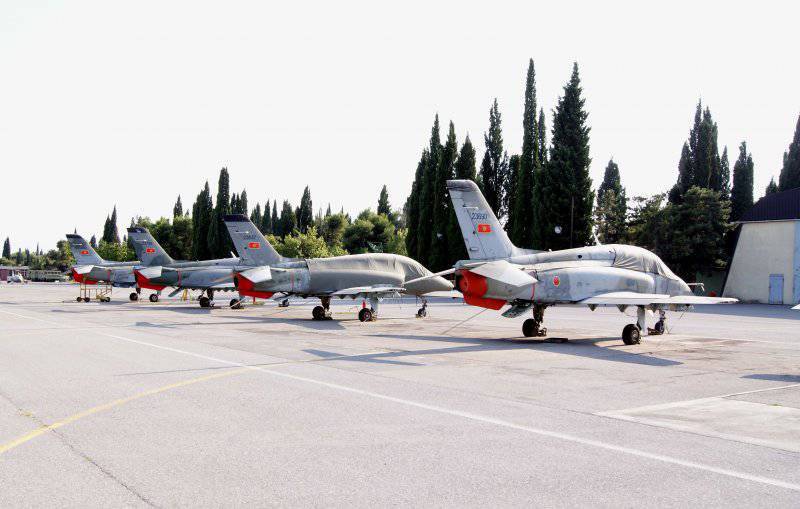 Combat training aircraft Super Galeb G-4 Air Force Montenegro
Previously, a couple of these aircraft were handed over to the Nasha Krill flying club, and it was assumed that they would be used to carry out paid tourist flights. However, the cost of their demilitarization and the generally high cost of maintenance forced the flying club to return the aircraft to the Air Force. At the same time, and for the same purpose, the Russian company Monterra Montenegro with its own L-39C aircraft under its own name Golden Dragon (registration number RA-1039K) tried to develop business in Montenegro, but the same fate befell it, and the plane is located in the airport Podgorica waiting for new owners.