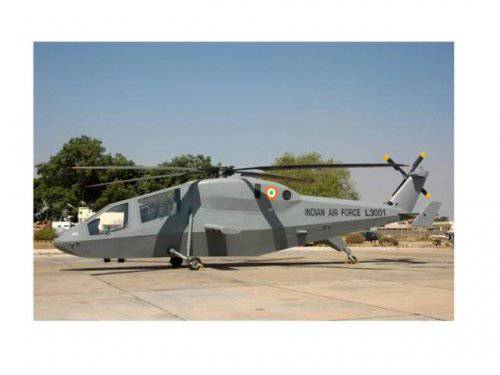 The first Indian military helicopter on Sunday for the first time off the ground and took off, said the Indian Ministry of Defense.
Prior to this, over the past three months, a light combat helicopter (Light Combat Helicopter, LCH) has been performing trial runs at the aerodrome.
LCH was designed and built by the state-owned aircraft manufacturing concern Hindustan Aeronautics Limited (HAL), whose headquarters is located in Bangalore.
For the first time, a project to create a light combat helicopter of its own Indian production was announced in 2006 year. This combat vehicle is designed to support infantry from the air and combat enemy armored equipment, including in the mountains.
The twin-engine LCH is designed based on the civilian Dhruv helicopter, which is mass-produced. Shakti (Might) engines for LCH were developed jointly by HAL and Turbomeca, a European company.
According to the Indian press, the helicopter may be ready for adoption by the Indian armed forces at the end of 2011. It is assumed that he will be armed with 20-millimeter cannon, different types of missiles, grenade launchers and bombs.