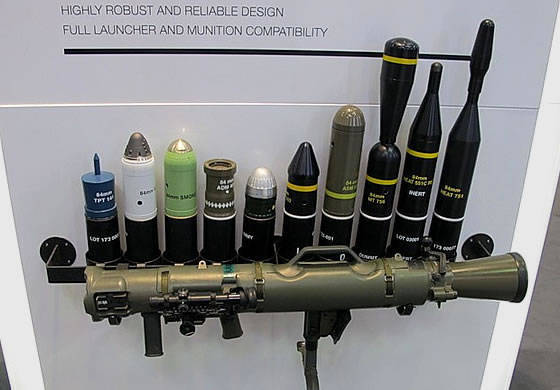 The Ministers of Defense of Latvia and Lithuania Artis Pabriks and Juozas Olekas and the State Secretary for Defense Policy of the Estonian Defense Ministry Sven Sakov signed an agreement with the European Defense Agency (EDA) on the joint acquisition of ammunition for grenade launchers "Karl Gustav".
The joint acquisition agreement governs the rights and obligations of the Baltic States and the EDA. The Baltic countries have pledged to purchase products through the Agency, which will serve as a single customer, combining the existing requirements and providing the most favorable price conditions for the purchase.
The total cost of the long-term framework agreement concluded under the Agency's Effective Acquisition Methods (EPM) initiative of the EDA is estimated at 50 million euros.
According to the Ministry of Defense of Lithuania, the tender for the supply is planned to be announced before the end of June. The signing of the framework contract is scheduled for the end of the year. As expected, the joint purchase of ammunition, equipment and services will save from 20 to 50% of funds compared to independent purchases.
Although the agreement was signed only by Estonia, Latvia and Lithuania, a number of other countries also expressed interest in joining the initiative at a later stage of its implementation.
Carl Gustav portable anti-tank grenade launchers were purchased by Estonia, Latvia and Lithuania as a result of a tender. The Baltic countries have signed separate contracts with the manufacturer (the Swedish company SAAB) to ensure supplies in accordance with the requirements of each customer. The contracts were signed in 2007 (July 11 in Riga, August 23 in Tallinn and September 27 in Vilnius).