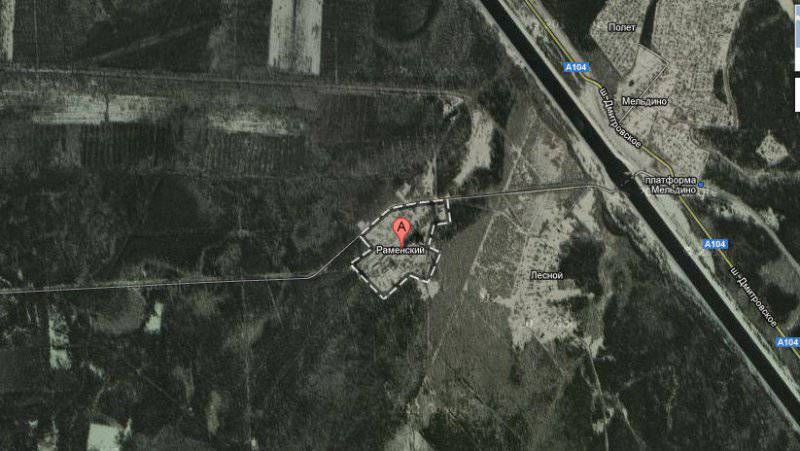 According to the Interfax agency, a fire report has been received at 2: 00. The center of the fire was located in the sixth building of the hospital, where patients of special treatment were kept. This is a wooden building the size of 35 on 12 meters and a brick extension to it of the size 25 on 18 meters. By the time firefighters arrived, the entire corps was in flames.
There were 41 people in the hospital at the time of the fire. The nurse managed to escape. She brought out two patients. The Ministry of Emergency Situations has published a preliminary list of personnel and patients who were in psycho-neurological hospital No. XXUMX.
It was possible to extinguish the fire only in 04: 48 Moscow time. The total area of ​​the fire was 420 square meters. The cause of the fire allegedly could be a short circuit.
At the same time, the ITAR-TASS Ministry of Emergency Situations reported that while it's premature to talk about the causes of fire and the place where its center was located: "The building was burning throughout the area and an examination would be needed to establish the causes of the emergency".
The ministry suggested that a large number of victims could be related to the late arrival of information about the fire. By the time firefighters arrived, the one-story building of the clinic was already completely engulfed in flames. It is worth noting that the hospital was equipped with a fire alarm system, which was in good condition. The nearest fire station is located at a distance of 30 km from the hospital.
The Ministry of Emergency Situations also believe that people had very little chance of escape. "The fire started when they slept. Some of them tried to escape, but were poisoned by combustion products, the building itself burned down almost completely, "the agency told the Emergencies Ministry. According to employees of the department, most of the bodies of the dead were found in beds.
At the moment, the investigation has only the testimony of a surviving nurse. According to her, she was asleep and woke up from a fire alarm. Then she ran out into the corridor and saw that the chair was burning. Further, the health worker claims, an outbreak occurred.
It was this nurse who allegedly managed to bring two patients out of the fire.
Acting Governor of the Moscow Region Andrei Vorobyov arrived at the site of the fire.