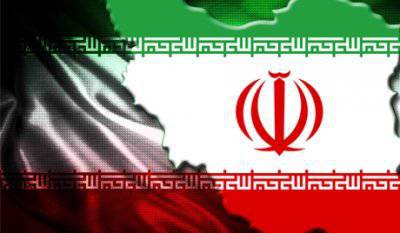 "The Iranian problem can be resolved through diplomacy." This mantra, which the administration of the USA has been repeating for the fifth year already, to its impatient allies: Israel and the Arabian monarchies. As time goes on, Iran is getting closer and closer to the bomb. And now grumbling gives way to panic in the camp of the "allies." The president, the secretary of defense, the state secretary in unison are talking about a strategic alliance, but the allies see that the states are packing their bags and are clearly preparing to move from the Middle East to the Far. And they absolutely do not want to darken their hasty relocation with a serious war. And finally, the puzzle is formed. Chayk Hagel stated: "Supplies
weapons
to the Middle East is a clear signal to Iran. " But in fact, this is more than a clear signal to the allies, quoting the words of Anatoly Borisovich Chubais's address to the younger generation: "Wonderful, wonderful, do it. Bring to the end. Not by language, but by deed ... "In short, the signal is nowhere more clearly. Your gentlemen's arsenals are full of the most sophisticated American weapons, so do it yourself. And we will drive you a bomb at a reasonable price. And surprisingly, all this
история
with dancing around Iran, it looks like it can really be crowned with unprecedented diplomatic success. But not in relations between the West and Iran, but in relations between Arabs and Jews. However, consider all the main actors in order.
In the front row of Iran's most violent haters and stakeholders are the Arabian monarchies. First of all, because Iran is closer to them. 2000 km from Israel's Iran's borders, and the superiority of Israel's nuclear arsenal and their means of delivery over Iran's possible arsenal seems so significant that the Ayatollahs are unlikely to move from words to deeds. The Arabian monarchies are close, and for decades the oppressed Shiite minority may be the shock fifth column of Iran, and from this angle, the stability of the Arabian regimes in the event of a clash with Iran is a big question. Recently, the UAE ordered weapons of more than $ 23 billion, including upgrading its fleet, missile defense systems and smart bombs, and US-made missiles. The list of ordered weapons is so long that we will not list it in this article. Saudi Arabia is also arming at a slower pace, despite the fact that calling Saudi arsenals modest and so the language does not turn. Eliminated from consideration Kuwait, Qatar and other trifles that do not have a full-fledged air force, we consider the UAE and CA air forces. I'll say right away that I'm not going to count
Tanks
and artillery barrels, because in the war they want to impose on Iran, everything will be decided
aviation
. A fleet of SA and UAE for two is quite substantial.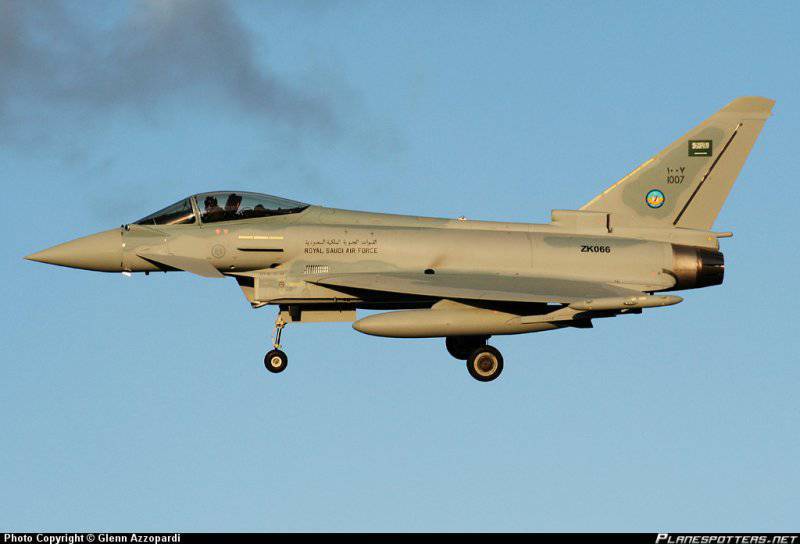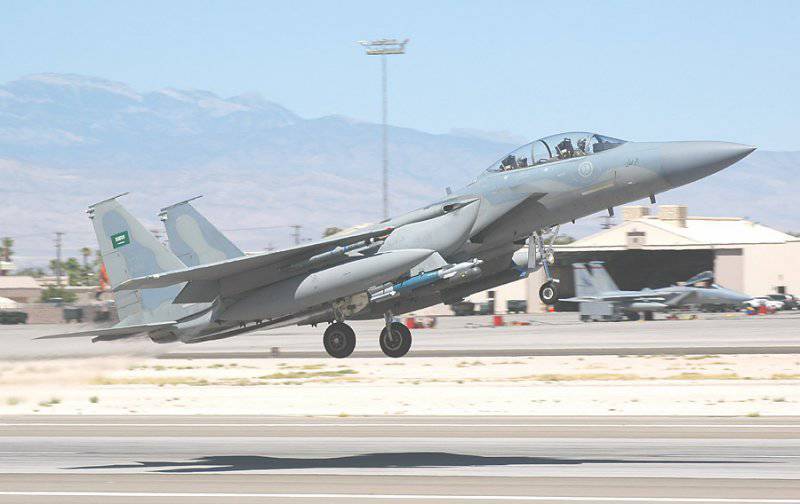 Saudi Arabia.
70 F-15E Strike Eagle + 60 F-15 Eagle C + 25 Eurofighter Typhoon, all other l / a can be left behind the brackets. Basically, these are outdated F-5 and Panavia Tornado IDS, which can perform auxiliary functions, but are not suitable for forming the first wave of attack.
United Arab Emirates.
About 75 F-16s, plus as many (slightly less) outdated Dassault Mirage 2000s. As you can see, you can assemble a very serious air group if you add Qatar, Bahrain, Kuwait, which have almost no fighter aircraft, but there are quite a few modern helicopters that can be assigned to patrol the Persian Gulf and counteract the Iranian
the fleet
, (mostly mosquito), it turns out that such forces the Arabian monarchies could deal with Iran on their own. If not for one significant "but". All this power is completely incapacitated. Neither the General Staff of the SA, nor the General Staff of the UAE is able to develop, prepare and carry out such a large-scale operation as is required in Iran. And then we smoothly move on to the second actor of the Persian tale - Israel.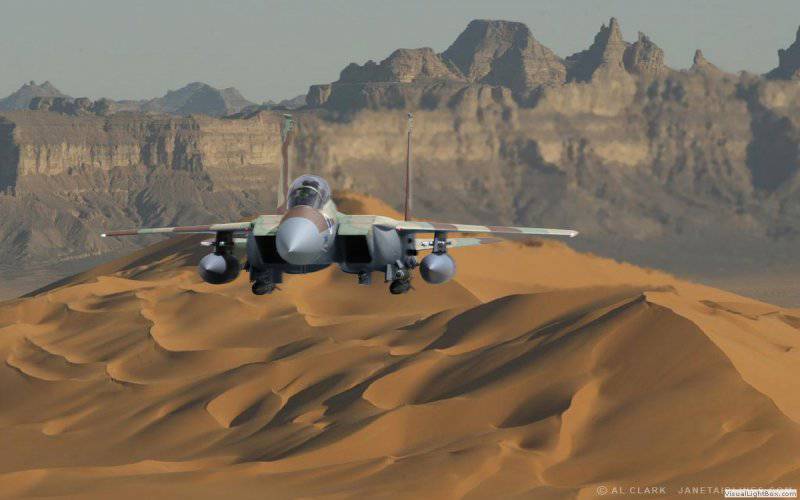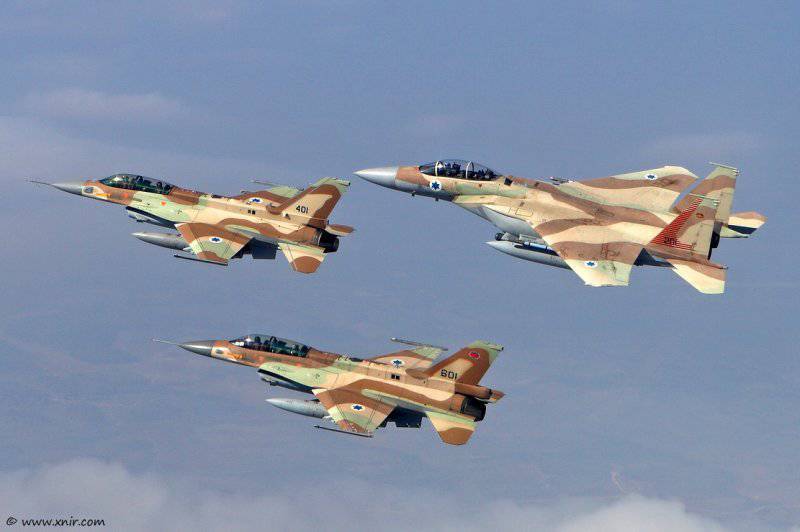 Israel is armed with 25 F-15I "Raam" (perhaps the most advanced upgrade of the F-15 Strike Eagle) + 100 F-16I SUFA (own upgrade of the F-16 from IAI. F-16I SUFA without a doubt the most perfect version of the F-16 in world) + 58 F-15 Eagle "BAZ" and at least 200 F-16 aircraft of earlier versions "Netz" and "Barak".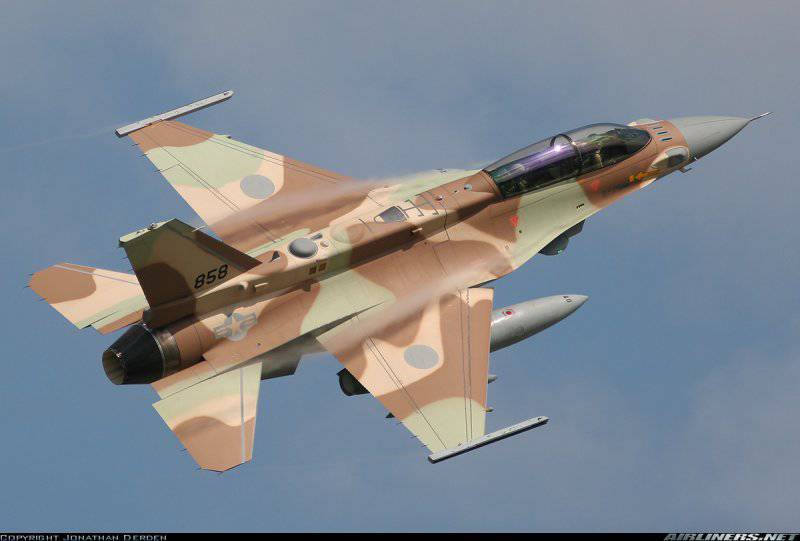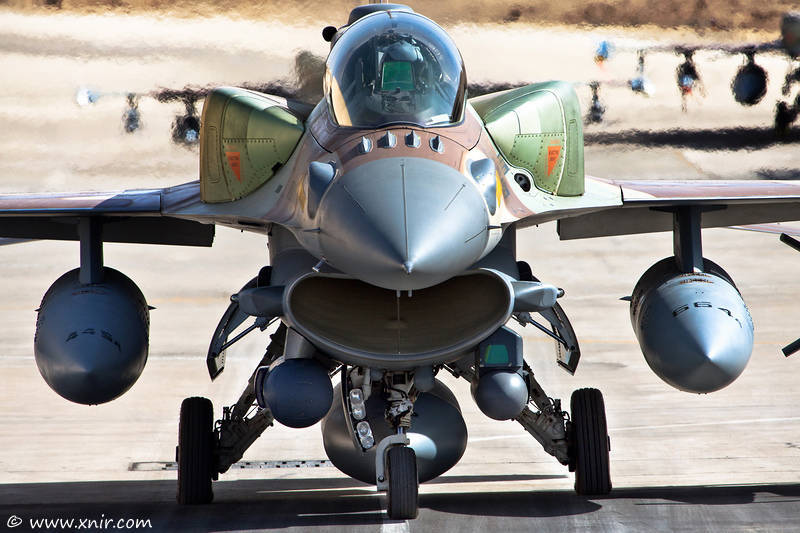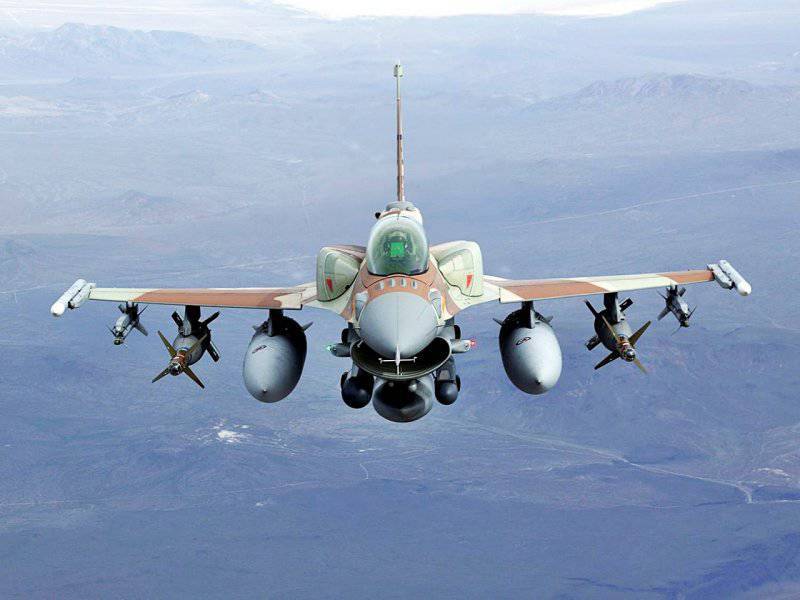 As you can see, the Israelis also have enough strength, and in qualifying for Israeli pilots, they don't have to refuse. All joint exercises show that, in terms of training, only pilots of carrier-based aviation of the United States can with them. The General Staff of Israel has more than impressive experience in planning such adventures, so the fact that Israelis can plan, prepare and carry out such an operation successfully is also not in doubt.
So what's the deal? - The point is distance. Before reaching Iran, having taken off from the territory of Israel, it is necessary to travel more than 1,500 kilometers by plane. And Israel is simply not in a position to organize refueling in the air of such an armada of planes. There are not enough tankers. Yes, and the very idea of ​​air war across the lands seems extremely doubtful. In the end, everything can be reduced to the fact that small groups of bombers, hung with cans, not missiles, will carry bombs at extreme distances "a day by teaspoon." There can be no talk of any effectiveness of such a strike. In other words, without airfields near the Iranian borders, Israel will not be able to disarm Iran, no matter how it tries to twist.
However, Israel bought and put in order three airfields in Azerbaijan, directly near the Iranian border. However, there is one significant problem here: President Ilham Aliyev is not an idiot. And to get involved in a full-scale war with a formidable neighbor almost one by one will not. (Israel does not border Iran, and in the case of bombardment, Iran in response to Israel will only be able to launch dozens (maybe hundreds) of obsolete missiles, half of which are good if they hit Israel at all), which cannot be said about Azerbaijan. In the framework of a broad coalition, to look for happiness in southern Azerbaijan is one thing, and dragging chestnuts out of the fire is another, even though, in terms of equipment, the modern army of Azerbaijan may well give serious battle to the Persians. But to check it without insurance there are no idiots in Azerbaijan.
However, the closer to the "point of no return", "the more interesting the girls are dancing". Not long ago, Israel officially apologized to Turkey and agreed to pay compensation to the victims of Mavi Marmara. And recently it became known that Israel is opening a base in the Negev for Turkish aviation and is asking for an air base on the border with Iran in exchange for access to advanced defense technologies from Turkey. At the same time, one should be aware that such consent is the consent of Turkey to participate in the operation, and nothing else. It is clear that the allocation of its territory in the event of an Israeli air strike is an act of war. And this is getting interesting. Because the participation of Turkey is still more than X-NUMX aircraft F-150 and most importantly, the participation of Turkey can incline the government of Azerbaijan to participate in the war. Action within the coalition is a completely different conversation.
Now back to the gentle relations of Jews and Arabs. Jews and Arabs have been howling with each other for so long that they have long become relatives to each other. And I'm not joking. Of course, the Arab street is aggressive and sincere in its hatred of Israel. So, for example, the rulers of Egypt willingly spread with big spoons hatred of Israel on a dry cake of the Egyptian poor. However, the Egyptian generals themselves have long had working and even friendly contacts among the Israeli generals. Israeli generals are often in Cairo on working visits, and Egyptian generals are frequent guests in Jerusalem.
Jordan has already opened its sky for the Israeli military aircraft. The reason is the monitoring and intelligence of the situation in Syria. Jordan has already been transferred from the category of enemies to the category of working partners of Israel. Although the Jordanian king from time to time must something to grease the poor man's taco. And when the oil is not enough, the old fashioned smears hatred of Israel. But only as a last resort, and if there is no oil at all.
I can not say a few words about the November tango of Israel and Qatar. And the fact that this (operation "Cloud Pillar") was a tango for two - there is no doubt. Netanyahu with Al-Thani so masterfully performed this hot dance over the heads of the people of Gaza, that we can only applaud standing. At the same time, the Emir of Qatar showered Israel with such curses and calls for "to erase, bomb, destroy ...", which clearly outplayed. But what did Israel do in Gaza? What was the purpose of the operation? Over a thousand and six hundred sorties, and probably not with a single bomb under the wing, that Israel bombed if almost no one was killed in Gaza? The fact is that an Arab cannot be bought. Arab can only be rented. At one time, Iran took over Hamas. He supplied missiles, most of which Hamas profukal during the first hours of the operation. But 1600 sorties are here, well, fifteen and even 100 missiles caches? No, Israel bombed Hamas infrastructure. Their gas stations, shops, shops for packing Egyptian hashish, the drug factory ... And all this immediately after the emir of Qatar left Gaza. The fact is that Hamas is a network organization consisting of hundreds of groups. In essence, Hamas is a gang council. And not all groups were happy to swear a new owner in the face of Qatar. After destroying the infrastructure and own economy of Hamas, Israel kicked the Hamas leaders into economic dependence on Qatar. The question is why, and what does Qatar want from Israel in exchange for silence in Gaza? A blow to Iran? Section of the gas market? We just have to find out. However, with a general derogatory rhetoric in the media under the carpet, the ties between Israel and the Arabian monarchies may be closer than we can imagine. Bahrain, for example, has already added Hezbollah to the list of terrorist organizations. What will the next step be? Recognition and peace treaty? Maybe. And it is possible that instead of a peace treaty, the Arabians will offer something better out of despair, a joint war against Iran. And then, when developing the operation, the Israel General Staff (well, not the Qatari general staff will prepare the operation) will already operate not only on its own, but the coalition group of Turkey, Israel, SA and the UAE, which has more than six hundred L / A. In this case, Iran will have no chance. The Israelis will have to take the most difficult job of suppressing air defense and destroying command centers and communications centers, while the coalition will work with the second and third waves.
In addition, a very interesting picture emerges when analyzing the supply of American weapons to Israel. For example, convertiplane "Osprey". And this can only talk about one thing. It is impossible to destroy nuclear facilities from the air, which means that special forces will be required to land, followed by assault and destruction of objects. However, this is a topic for another article. Anyway, the metamorphosis that can occur in the Middle East is so significant that we could not even think about it yesterday.