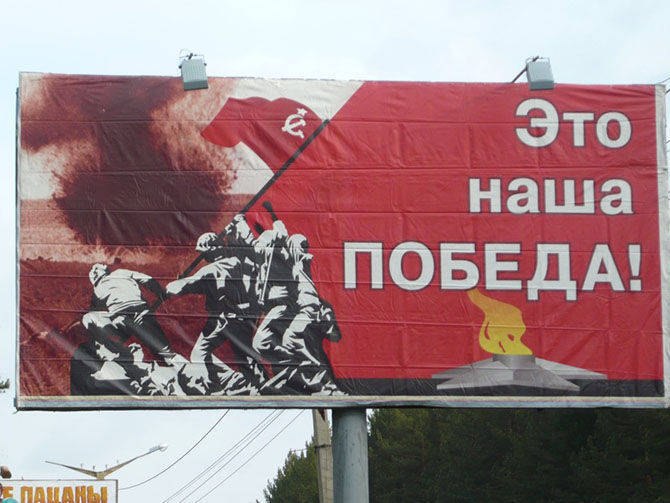 In Zlatoust (Chelyabinsk region), an advertising company mistakenly placed a poster for 9 in May depicting American soldiers instead of Soviet soldiers, a city administration representative told Interfax-Ural.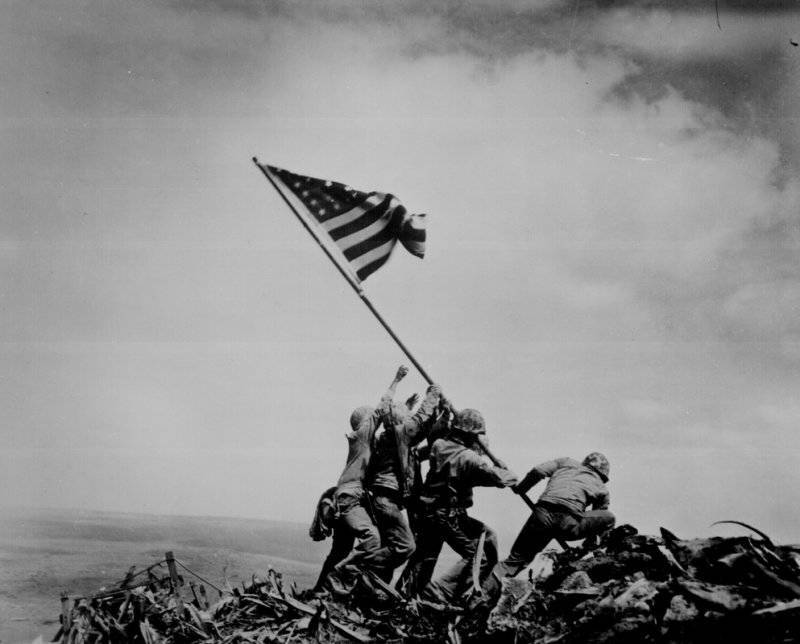 According to him, at one of the busiest motorways of Zlatoust at the end of last week, a congratulatory poster appeared on the 68 anniversary of the victory in the Great Patriotic War with the inscription "This is our victory." It depicts soldiers setting a waving Soviet flag. However, the poster is not the Soviet military, and the US, confident in the city administration. In fact, a famous snapshot of American soldiers hoisting the flag over the Japanese island of Iwo Jima is posted on the billboard.
The interviewee noted that the city administration is not the customer of this poster.
The Chelyabinsk advertising company Armada Outdoor, which owns the billboard design, without agreeing with us, on its own initiative, decided to do a good deed - to congratulate the veterans and townspeople on 9 in May. The next day, the poster was removed, "said a representative of the administration of Zlatoust.
The representative of the Zlatoust branch of the company "Armada Outdoor" has admitted the guilt of the enterprise.
"The designer took a ready-made photo somewhere, drew a picture from it. From the entire series of greeting posters placed in the Chelyabinsk region, this turned out to be one. We are very sorry that this happened. The poster hung for 24 hours, then we replaced it," advertising firm.
The "Hoisting the Flag over Iwo Jima" photo was taken on 23 February 1945 of the year. She depicts a US soldier raising a United States flag on top of Mount Suribati during the battle for the Japanese island of Iwo Jima in World War II. The author of the photo, military journalist Joe Rosenthal, was awarded the Pulitzer Prize for him.
Photography has become a landmark in the United States. Later, it was used by sculptor Felix de Weldon to create the United States Marine Corps Memorial (the second name is the Iwo Jima Memorial), located near Arlington National Cemetery.