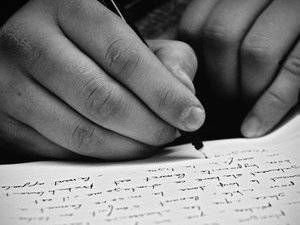 Hello. I want to tell you my
history
, to know your opinion about about 100-150 thousands of the same as me.
I am Russian. Born in the USSR, on the southern outskirts of a great country. To more fully define the concept of "Russian", first briefly the story of my family, which is almost copied from similar stories of the same Russian:
In Turkmenistan, my great-grandfather and his family went to 1930. A native of the Tambov Province, the village of Rasskazovo, a hereditary peasant, with 9 children fell into the category of "fists", was expropriated and exiled to Ashkhabad. From 9 children and 5 uncle-weary, three children and two brothers got to Ashgabat - great-grandfather with great-grandmother, and 3 daughters - one of them is my grandmother. The rest settled in Kazakhstan and Uzbekistan, of which now there is only a connection with Uzbek relatives.
The grandfather, (the son of Tambov's great-grandfather), passed all the Great Patriotic War, was present at the meeting on the Elbe. He ended the war in 1946 in the Far East, returned home and 6 in August 1948 died in an earthquake. Grandfather returned badly - spent 10 months in Siberia for contacts with Americans. I wrote from there, my mother still keeps the letters and does not allow her to scan - she is afraid that they will spoil ...
Another grandfather, 1925, born in Orenburg, a descendant of the Cossacks (I still remember his words), got to Prague in 1945, after which he was also transferred to Far East, and got into Turkmenistan with a convoy of captured Japanese - he accompanied them. The most famous of what the captured Japanese in Turkmenistan built was the road in the rocks to Krasnovodsk airport, there is still a Japanese cemetery. And they were placed in Tahta Bazar. And the grandfather, an officer, met a granny at the Tekinsky bazaar in Ashkhabad.
Mother and father, both 1947 born, met late - I myself 1980 g. Engineers, decent positions for 1980-ies, but, of course, with a low salary.
A small digression about the life of Russians in Turkmenistan before the collapse. Russian lived in cities and large villages, practically without any contact with the local population. I remember in my childhood even the word was "turkish". That is, the emergence of the indigenous population itself was accompanied by surprise. And those of the Turkmen who lived in the cities were in no way similar to the villagers. There is a small remark - they even still share between themselves "real Turkmen" and descendants of slaves. Tekins, of course, always ruled in the Ashgabat region. You can simply browse a couple of pages of the Internet to understand the difference between the tribes of the Turkmen - I will not focus on this. The only bloody page in this story is the Geoktepe battle.
1991 rang out - independence, etc. Everything collapsed, Russia simply refused all Russians abroad - well, of course, time is. In memory of my family, this was the third blow from Moscow (1 - dispossession of kulaks, 2 - internment of my great-grandfather at 1944). Russia left all those who lived here. Pressure has begun on Russians from local arrivals from the regions. I have the telephone directories of Ashgabat for almost all the years from 1966 to 1992 - there are 90% Russian surnames.
Turkmenistan is not Chechnya, of course, but not the Baltic. If in Chechnya, all 100% of Russians capitulated, and in the Baltics, 50 / 50 remains, then Turkmenistan is somewhere between them. Someone left, someone stayed. There was pressure, but those who withstood it remained.
Our family could not stand in 1993. We sold the apartment in the center, collected the container and left for the Tambov region. It was a scary moment. I remember everything in my 13 years. When we unloaded the container in front of the hut, which we were able to buy with the money from the sale of an apartment in Ashgabat, the whole village gathered. "Oh, the bourgeois arrived !! Yes, who needs you here, Asians! ... and so on ... Horror! In the container were: a Polish wall, which already cost nothing, a Siberia washing machine with a centrifuge, a Saratov refrigerator, a gas stove of the Ashgabat plant, and 2 hand-made beds with bolts that scratched the ankles every morning. And this bourgeois ???
Our house was burned by local Russians, the same Russians as we were, in a week. Mom was crying, father said - we returned home, do not cry, everything will be fine.
I remember the fear of going to school, they beat me only because I was "Turkmen". In my Asian blood - zero, I am a fist, just a peasant, - no, you are a stranger ... So the realization of Russia's 4 th strike came. I beat everyone according to the Turkmen laws - there is not enough power - take a stone, a little stone - hit with reinforcement. Everything returned to normal, cattle lagged. I am still grateful to the fate that I did not become the same cattle ...
Mom gave up through 2 year - well, how to live in troubled times with such an attitude to such a salary?
In 1995 returned to Ashgabat. My father stayed there, a road engineer, a major who spent 7 years in Afghanistan - from 1980 to 1987 of the year ... I was drunk now, looks at 90 for years and barely moves, but still proves that his decision to return was the only correct one ...
The younger brother, 1982 of the year, passed 2 Chechen, he himself went, volunteered, served a year, the second year he served Khabarovsk. Shot, kill, was cruel. He regrets nothing, loves Russia, hates all non-Russians. It happens to be my guest, happy, but does not see the difference.
I served in Turkmenistan, on the border with Afghanistan. It is difficult to call it a service - they shot a lot, but no preparation. I can shoot, I can and I love, I will sort it out with my eyes closed, I will collect a lot from the USSR's arsenal of the collapse period. Mostly worked out caravans with heroin. I graduated from an engineering university in absentia in Russia, and I work in a technical position - local people like to trade, and on X, Y, and (God forbid) my - they have a sharply negative reaction.
2003 year. Putin arrives in Ashgabat. Almost 200 of thousands of Russians and about 200 of Russian-speaking 000 (Armenians, Persians, Ukrainians, sssrovtsev, in general) look into his mouth - well, well, how?
And Putin says - everyone who wanted left ... And annuls the citizenship of Russia .. Later, of course, he disown his words ... But if he knew how, in one sentence, he destroyed a quarter of a million Russians, according to approximate calculations ... Against the background of his words, the Russian ambassador to Turkmenistan throws the phrase "Everything left, only trash left". The Gaz-People Agreement - Google to help ...
It was the 5 th strike on my family personally by the leadership of Russia, the RSFSR ... my homeland ...
We were given the 2 month to move to Russia. We, against the background of a general wave, against the background of collapsed real estate prices, sold everything and left. This time we were smarter - no containers, just money. We moved to where our financial capabilities allowed - in Ivanovo. A small apartment, from where I immediately moved to Moscow, having received a good position in one of the large offices.
But at the household level, we could not stand this test - this scuffle on the street, the attacks of all unfamiliar people, the attitude to ourselves as well as to the Tajik, despite the obviously Slavic appearance, passport and registration ... I grew up in an intelligent family, in an atmosphere of respect , recognition of your knowledge and your personality. I will not describe all my misadventures - they were not much different from those that we experienced in Tambov Gubernia ... And I gave up - well, what kind of country are you, a representative of a state-forming nation, cost less than in a country where you seem to be an occupier on the newest history, but you there appreciate. I do not want to develop the theme of negativity that I received from Russia, maybe for some it is the norm ...
We moved to Kaliningrad, Boos promised the development of the region ... Well, what can I say - it must be experienced. I could not live where everything except the Russians live well. Where everything except Russians have everything. Where at the slightest accident (Chechen hit me from behind in the bumper), the traffic police takes the side of non-Russians, stupidly throwing me to reconciliation, and when I refused, alcohol measurements (you are Russian - you drink !!!!!!), threats, calls and the visits of the "squatted" representatives of the Caucasus ... YES, I saw you, I lived in your environment, I know your psychology, I spat on your arguments, well, why are you, the Russian representative of the LAW, afraid and do not support me ??? You know that I'm right ???? And I have the same money, and the car is not worse, well, according to the European Championship ???? I decided everything myself, according to mountain-desert concepts, I don't have to take experience, but you, nameless captain of the Ministry of Internal Affairs of Kaliningrad, are a schmuck. I stood the court, which ignored my race, and it was only the place of birth - Ashgabat. I paid in court almost 40 000 dollars by buying a broken car of a Chechen who drove me in the ass ... A Chechen as a man gave me the money with the phrase - go, brother, where you lived ...
In 2005, we returned to Ashgabat, without earning anything .. But we are fists, descendants of those fists who know the price of a penny. We are engineers with real technical knowledge, independent of the ruble exchange rate to the dollar, or the cost of a barrel of oil ..
Now 2013, my family lives well, I am surprised to read
news
and I consider another miserable salary increase in Russia, in my homeland. I am shocked by the Russian utilities, shocked by your veiled "scammers", shocked by the blats of Caucasians on the streets ... I, and all Russian-speaking, have satellite TV, I know all the news, Russia24 is on duty channel ...
In June, 2013 is preparing another, in the memory of my family, 6-betrayal. Russia simply wants to abandon all Russians living in Turkmenistan. Around 50 000 Russians with dual Russian-Turkmen citizenship lose their 10 June 2013 years.
Do you want me to stop being Russian? No, I will not stop. Russians live here apart, just like 100 years ago. They marry Russians, they are friends with Russians, Russians are hired. This is your 5 column, Mr. Putin. We live and rave about the Russian Empire, the USSR, we are your front on the southern borders.
The measure was justified by the Turkmen authorities - what if Russia invades here under the pretext of protecting its citizens?
Lavrov came, a man about whom I was of opinion - "man" .. But no .. Opinion has changed .. I will not write, information is full ..
In addition to Russians, several hundred thousand Armenians, Iranian Persians, Azeris, Tatars, Caucasians live in all their colorful diversity, Ukrainians, Bashkirs, and other representatives of the USSR, both with and without a Russian passport, living here ... These are the heirs of the great Empire, people still for Russia!
Why are you throwing us again ???