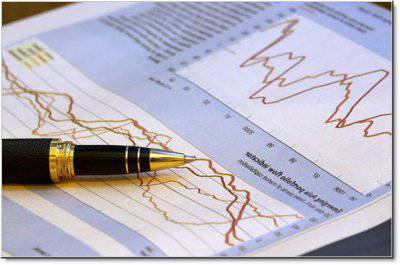 Russia conducts active trade with various countries of the world. In the global market of trade interaction between Russia and foreign partners, there are several main areas: the CIS, the European Union, China, and North America. There are, of course, other directions, but so far no serious achievements have been recorded on them.
Germany remains one of the main partners of Russia in the world market. Last year, trade between the two countries last year reached 79 billion dollars, surpassing the pre-crisis figures. At the same time, the Russian part of the turnover amounted to about 42 billion dollars, and the German part - about 37 billion. At the recent fair in Hanover, the Russian and German sides expressed the opinion that according to the results of 2013, the trade turnover could reach 88-90 billion dollars. The increase may occur due to the fact that Russian and German consumers are increasingly exploring electronic trading platforms. For example, a platform
http://shopozz.ru/
all are actively used in our country to order goods from around the world.
However, Germany occupies only the second place in terms of trade with Russia among the EU countries. Confident leadership in the 2012 year showed such a state as the Netherlands. For many this
news
became quite unexpected. The final indicators of trade turnover between Holland and the Russian Federation amounted to almost 83 billion dollars. The main segments of trade here are energy, agriculture, innovative technologies. Does the turnover between Russia and the Netherlands take into account the work in Russia of Guus Hiddink in the club "Anji" (Makhachkala)? ..
If we talk about partners outside the European Union, here the undisputed leader is China. The trade turnover of the Russian Federation and the Middle Kingdom last year amounted to almost 88 billion dollars. At the same time, as noted in both Moscow and Beijing, this level cannot be considered high, since Russia and China have a large number of potential joint projects that will allow doubling the volume of joint trade.
The United States lags far behind China. The trade between the USA and Russia in 2012 is about 43 billion dollars, and therefore there is also room for mutual work. The main thing is that this work does not rest on the political barriers that have recently been built up too much between the two countries.