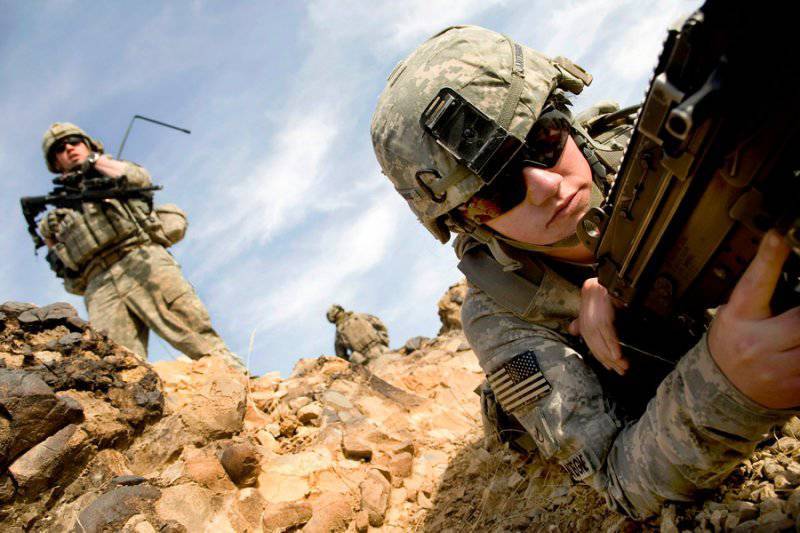 To the question, what should Russia be afraid of ?, I would answer simply: we don't need to fear anyone or anything. Russia simply needs to build its future, without looking at anyone.
And now more specifically - about some external and internal threats that seem relevant to me. I have with me a presidential decree "On the military doctrine of the Russian Federation" and the text of this document itself.
As deputy secretary of the Security Council, I headed an inter-agency working group that prepared this doctrine. You can scold her, praise her, look for our allies, opponents, argue about the subtleties and details, etc. I will say that the document was written in a very difficult time and was approved in February 2010. It seems to me that if we do everything according to the conceptual approaches that are indicated in it, then the question is why should Russia be afraid? will also be minimized to a certain extent.
Now on the topic of our conversation. I do not want to voice common truths, but I will say that it seems to me important.
Whether we like it or not, today the struggle for access to the resources of the post-Soviet space, in which, naturally, we are, is becoming more active in the world. It is not only about natural and human resources, but also about all the others. There are forces that are trying to expand their capabilities in order to use these resources, and this is not for the good of Russia. This is the first thing I would like to discuss today.
Now about military threats. It seems to me that in the foreseeable future, external and, especially, I emphasize, military threats will be determined by the policies of our partners (the word "opponents" is more appropriate here) —the United States and NATO, the aim of which, in my opinion, has never changed. And this goal is to prevent the revival of Russia as an economic and military power capable of independently defending its interests. Believe me, being in various positions, I had many contacts, including with the heads of the US military, the Secretary of State, etc. And for some reason, behind all the words they said, I felt that with Russia, as it were, there was nothing to talk about.
This once again convinces me that today one cannot ignore such an important factor of time as information wars. This is the reality that exists and is increasingly acquiring special significance. Information wars are aimed at disabling the state and military control system. Today, such wars are planned and practically waged against Russia by those who would like to secure a bloodless victory in their confrontation with us.
What are the features of today? One of them is that today the border between the state of the world and the state of war practically disappears. This border, in my opinion, is simply not there. Once I read the thoughts of Colonel General Staff of Russia Yevgeny Eudardovich Messner, who wrote that we should stop thinking that war is when people fight, and peace when they are not fighting. You can be in a war without fighting explicitly.
"Modern war," said Messner, "is a deviation from the classical art of war. The war with rebels, saboteurs, terrorists, saboteurs, propagandists will take on enormous dimensions in the future. "
Proceeding from all this, we can assume that Russia had, is and always will have national interests that must be protected. And this thesis must be constantly present in the policy pursued by our country.
To talk about external threats, we need to dwell a bit on what changes we should see in the character, structure of the war, for which we should prepare. Although someone may not agree with me. There are quite a few people who believe that nobody threatens us today and therefore we don't need to prepare for anything.
Well, it is their personal right to think so. But I believe that if a state has such an instrument as an army, then it should have a specific task, which cannot be, say, harvesting, as it was at certain times. It must defend the national interests of the state, including with the application of force.
In this case, the most important problem of any state is to identify the likely enemy.
When I watched the reaction to the "Military Doctrine of the Russian Federation" adopted by Russia, the main question for the authors of this document was: "Who are you going to fight with?" To this I can say that in that open document it was not possible to write everything. But there are other documents that define, if not direct opponents, then those who can be expected, to put it mildly, not partnerships.
Without identifying a likely enemy, it is impossible to correctly and objectively determine the purpose of the war and its character. I think that this thesis is beyond doubt.
A few words about the features of modern warfare.
I am convinced that today direct aggression is no longer the only way to achieve victory. Moreover, the non-force use of armed forces is increasingly being observed. Therefore, when we talk about the so-called strategic deterrence, this deterrence is the non-force use of troops. Our military doctrine clearly states that no conflict is to be avoided - this is Russia's goal for the foreseeable future.
Another feature of modern warfare is the use of so-called soft power. As well as preventive defense - as a way of preventing and deterring aggression, expanding the spheres of armed confrontation, creating, expanding and using new military equipment based on nanotechnology, artificial intelligence, robotic complexes.
All this is a feature of modern warfare. I am convinced that today the fighting will be very closely interconnected, and they will penetrate into all possible areas of warfare - earth, air, water, outer space.
And at all levels of action - tactical, strategic, operational. These are the features of the war of the future. Hence the question: are we ready for such a war?
Yes, while we still keep space free
weapons
. But believe me, all this is temporary. As soon as our "partners" feel the need for a weapon in space, they will do it.
We recently celebrated the anniversary of the Reagan Defense Initiative. It was 1983 year. If you carefully analyze what the Americans have been doing since that memorable year, you can understand that they did not stop their development. They simply reached a certain level for different stages of their movement, received breakthroughs in completely different, peaceful areas. And then moved on.
So it will be continuous. At one time, I, as a young officer, got Liddell Garth's book, The Strategy for Indirect Action. Reading it for the first time, I did not understand much. Later, while working in various positions, I began to evaluate in a new way what indirect actions are, which Garth as a military man and historian had traced since ancient times. These are indirect actions of economic, political, transport isolation, demonstration of force and intimidation by force. This includes the introduction of international forces and the conduct of peacekeeping and humanitarian operations to ensure the so-called human rights.
If we make a conclusion on indirect actions, then their use allows to achieve maximum success with minimal or no use of military force itself. A direct armed attack in the form of aggression will be possible only when the enemy is either one hundred percent sure of his impunity, or with the same degree of confidence will count on his victory.
Further, the fact that today the terrorist wars have become an ominous reality. These are the operations that are carried out according to a single plan in the form of a large number of actions separated in space. Take at least the same color revolutions, which took place primarily in megacities and big cities and were carefully coordinated.
Are we ready today to conduct a counter-terrorism war as a fundamentally new type of military art? I have no definite answer to this.
But only a correct understanding of the nature and content of a future war is the most important and indispensable condition for ensuring Russia's security. A mistake in this plan will nullify both the planning and the practical implementation of the tasks associated with the construction of the Armed Forces of Russia. We simply will not have time to correct such an error.
About the author: Army General, former chief of the General Staff of the RF Ministry of Defense, advisor to the commander-in-chief of the internal troops of the Ministry of Internal Affairs of Russia