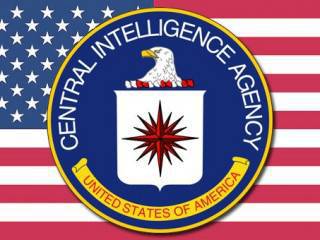 Trying to keep track of the publications of the Western press about Russia, I, every time, with annoying surprise, have to observe that in the English and German-speaking press it is almost impossible to meet material that would cover Russia objectively. And no matter what it is about, whether about politics, about
stories
Russia, about its traditions, about anything, because always, in every article, you can see either frankly aggressive rhetoric, or a mockingly contemptuous tone, slightly squeamish, teeming with derogatory turns of speech, seeking to expose Russia in a degrading light.
Recently, I accidentally talked, on some forum, with one of the Russian-speaking German women, that is, a representative of that wave of repatriates, who rushed to Germany in the very early nineties, and so, my interlocutor, with the same annoyance and bewilderment, that come and while reading the Western press about Russia, I complained that for twenty years I had been reading German newspapers, not missing articles about Russia, and over all these years I had not been able to meet a single article of any positive, benevolent nature, such an article, whose author I would treat Russia with respect, I would not strive to shower it with aggressive accusations or derogatory characteristics. For twenty years, no article without attacks!
My interlocutor added that maybe somewhere there once appeared articles of a different nature, in which the attitude towards Russia would be at least neutral or positive, but such articles did not come across, because they were, or not - the secret this is.
In fact, it is monstrous, because Russia has always treated the West with sympathy, and even with admiration, and although it criticized both Germany and England and the United States, but always did it with respect, not trying to hurt, put it in a derogatory light, arguing with tired disgust and arrogance, as do English-speaking and German-speaking newspapers (and politicians).
We are so respectful towards our opponents, so we strive to maintain a decent attitude towards others, which is a rather rare feature, I have written more than once: for the majority of people around them, only barbarians, and for us around, the civilized world. We so often admire the West, which is funny (and not only the West, because many of us adore Japan, say, there are fans of Iranian studies, Arabic studies, there are (like me) who are in love with Greece.
But most of our civilization competitors, and in particular, Western countries, almost all, with rare exceptions, respond to this in a boorish manner, showering Russia only with dirty tricks, creating a steady Russophobic background, promoting distrustful, squeamish attitude towards Russia, dissuading neighbors from cooperating and trusting Russian, in short, trying to prevent the creation of a stable and positive image of Russia in Europe and the world.
Neutral, or moderately sympathetic articles about Russia, can rarely be found in the French or Italian press, a little more often in the Greek, but neither in Germany, nor in England, nor in the US can you read anything that would be a respectful and measured response to the phenomenon of Russia , on its uniqueness, on its history, the present, on everything, connected with Russia and Russians.
I repeat that maybe sometime somewhere in Germany, or the United States, something more or less respectful was written about Russia, but it's almost impossible to find such lines, and, in any case, they don't make the weather. And you just have to fix that the game is still going one-sided: we, Russians, can continue to be respectful, open, benevolent towards the West, but he will answer only with rudeness, only dirty tricks, sometimes on the verge of the most primitive insults, touching even those features of a national character which, in fact, are not accepted to be touched, which cannot be assessed as good or bad, but any feature, any nuance of Russian reality in the west is perceived as a malignant defect or as Sign of backwardness and wildness, or as a manifestation of malice and ignorance. In a word, everything, literally everything connected with Russia, has always been slandered, and is now seen as such, from the same pages of the Western press.
But why is this so? Why in the same Germany, for twenty years, it is impossible to see a single article about Russia, in which contempt, arrogance, arrogance, all sorts of reproaches and accusations would not be spread?
The answer, in fact, is simple, to find it you do not need to be an academic. Of course, there was and is a censorship, that is, there is a fine sieve through which nothing positive about Russia, nothing benevolent about her, no objective information is passed. The presence of this censorship is an objective fact, but it would be difficult to prove it, since there would be no first-hand information, evidence from the participants of the media process themselves, that is, the journalists themselves and the broadcast workers.
Most recently by
news
sensational news about how an American journalist was fired for not wanting to participate in a deceitful campaign against Russia went through the news. And yesterday I came across an information about the German state of affairs, which was described by the publisher of the Internet newspaper "Russland.Ru" Gunnar Jutte, having recently visited Kaliningrad on a working trip.
"All the reports from Russia are being adjusted in Germany," he admitted.
"Recently, we have witnessed an intense process of insulting Russia in the German media," Yutte said. "I'll give you, though a belated, but the most characteristic and remembered example. When Ukraine and Georgia tried to apply for NATO membership, then President Medvedev said that experiencing no joy at this step, and expressed concern that the existing security structure in Europe could be out of balance. This wording was completely mild, in Germany such words would not scare anyone. But nevertheless the German "Fina The ncial Times "wrote that" the president of Russia is threatening NATO.
"There is another example. My friend and colleague from Spiegel, Matthias Schepp (head of the German bureau of the German magazine Der Spiegel, Matthias Schepp) made a selection of the last Petersburg Dialogue from notes from his portal Spiegel-online. And in this compilation there were quotes of the truth about Russia, that in fact the majority of Russians do not support Moscow opposition rallies. And when I said Shepp, they finally wrote normal material, he replied to me: "I had to endure a lot for these lines."
According to Yutte, "politics in Germany is under a very strong transatlantic influence, and this is certainly transmitted to the media." "This is expressed, for example, in the regulations of the media. For example, in the Axel Springer media holding, each editor is obliged to sign a very interesting document. In paragraph No. 3 of this paper is:" Support for transatlantic unity and democratic values ​​in close cooperation with the United States of America " Therefore, all reports from Russia are undergoing certain adjustments in Germany. "
"If we look for the roots of such an attitude, then we will inevitably come to American foreign policy, to Henry Kissinger, who said that a bunch of Russia and Germany are in no interests," said Yutte.
(I cite this material by REGNUM)
These are interesting facts. Although, in fact, nothing new, just a confirmation of what we all so long guessed. But the worst thing is that within Russia itself there are a lot of publications, TV channels, radio stations, which actually obey the same principles of work and conduct propaganda in the same vein, highlighting the internal Russian processes with deceitful, derogatory tone. You should open the newspaper Vedomosti, or Kommersant, include Ekho Moskvy, or listen to other similar "mouthpieces of freedom", and all information that relates to the internal affairs of Russia, or the foreign policy activity of Russia, and even questions of Russian history and culture, will be filed with mockery, with mocking jeers, with a constant desire to belittle the role of Russia, to expose the Russians in a humiliating light, to defame the achievements of traditional Russia, or the USSR. And that disgustingly tired, with a hint of contempt, tone, with regard to Russia, which I meet looking at American publications, has been reigning in the pages of the current "liberal" press for the second decade now, having spread now to most publications and channels. If there are elements of humor, then this is derogatory humor, which aims to destroy something (as, for example, it was literally psychological bombardment against the Russian car industry and some other mechanical engineering industries that took place, skillful bombardment, aimed at discrediting Russian products to treat her with disgusting irony and annihilating sarcasm).
Alas, oh, all this continues to this day, moreover, at the present moment aggressive attacks are intensified, their intensity is growing, and the more the problems in the USA and Europe are aggravated, the more vicious are the actions of derogatory anti-propaganda aimed at weakening Russia's positions on trampling into the dirt of her good name, psychological suppression.
This was the answer to our naive desire to be friends with the West, to our good impulse, to agree to destroy the Berlin Wall, to our almost childish belief that the West has changed, become different, and lives in the interests of the open world, and not mania destroy our country. We thought that by showing an even more benevolent respect for the West, opening our hearts to it even more, we would achieve a human relationship and no longer need to be hostile, but, to our great regret, our good feelings were answered only by a new, more sophisticated wave of provocations humiliate and mock us, throw mud at us, take away from us everything that can be taken away, and above all, our self-respect.
To the great, indescribable regret, everything that we, at the end of the eighties, wanted to call freedom, openness, globalization, liberalism, turned out to be only one of the instruments for the suppression of Russia and its people. And now we are forced to observe how all those "liberals", that during perestroika they were balakali about freedom and human rights, showed us the mug of a boor, who only wanted to rise above others, grab and humiliate, dominate, using the protection of the West. Almost all those people who call themselves liberals are not capable of a respectful dialogue are not going to respect people adhering to a different point of view, but they argue about Russia with the same disgustingly contemptuous manner, trying to humiliate and humiliate Russian patriots in every way, as if a patriot of England, or the United States to be good, and the patriotism of Russia is a kind of terrible and deadly perversion.
All this is very sad, because a truly vicious and despicable system of relations with Russia has been created, there is a game with only one goal, when attacks on Russia, its people, history and reality are part of, and an important part, the suppression of Russia's potential, suggestions to us the complex of outsiders, the planting of our young monstrous, very harmful installations, crippling the future of our country.
And now there is still censorship, quite skillful, cunning, much more sophisticated than the one that existed in the USSR, the current censorship is directed against the interests of the people of Russia, against the stability of our state, to the detriment of the international positions of our country, and the Kremlin power, unfortunately, inscribed in the existing system, Putin constantly plays the role of justifying himself to the West, apologizing, repenting for Russia, for its alleged sins in the past and present.
But if Putin is to whom to justify and blame, then certainly not to Germany, not to America, but to ordinary people, to his people, whose interests, in actual fact, radically diverge from the demands of the "liberal elite" and demands West. We have more than enough of those liberal freedoms (for example, from among the magnates and the rich, we, for failure to pay taxes, Khodorkovsky was imprisoned only, in the United States they plant many people periodically for similar crimes, and no one shouts about restriction of liberal freedoms ). Almost nothing of what the West demands, on which the "liberal" public insists, is not beneficial for ordinary people, it is not necessary for people. Russia needs social justice, the abolition of the exclusive position for the rich, the restoration of the historical correctness of our people, their good name, in short, a return to the position in which the country's policy is determined by the majority of the country itself, and the forces and clans outside the country or groups considering Russia , as "this country", as a cash cow, due to which it is possible to cash in, remaining unpunished.
Today's Russia has something to criticize, and much to do, but the real reasons for criticism have nothing to do with what comes down on us from the pages of the Western press, or from the horns inside Russia, but submitting to the same program as the western ones.
I am fed up with Russophobic censorship, tired of the endless program of weakening Russia and the suppression of its people, tired of the arrogance of anti-Russian boors. But for now, powerful and influential censorship stands guard over their interests.