The Ukrainian military adopted a new reconnaissance automated sound-measuring complex (SPM) "Position-2".
The corresponding order was signed by Defense Minister Pavel Lebedev at the end of February.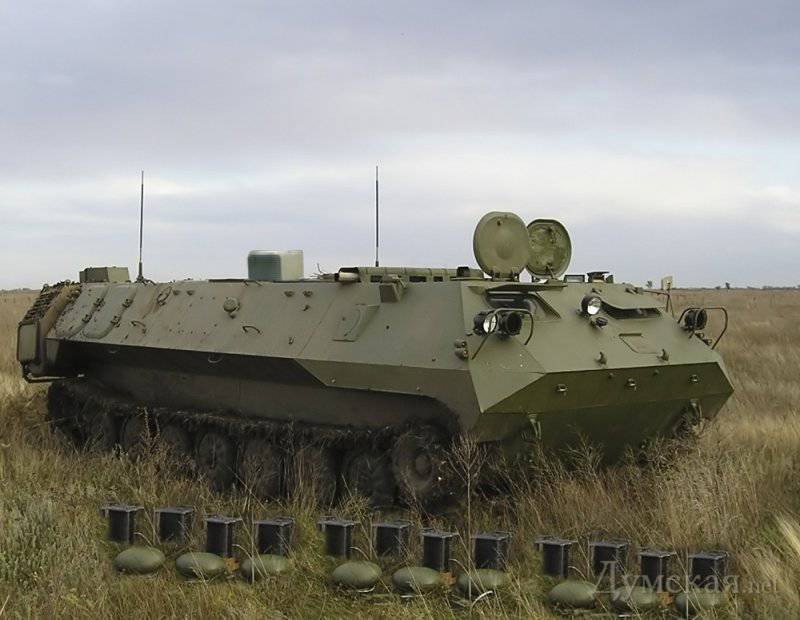 "Position-2". Photo SKB "Lightning"
The complex was developed in Odessa SKB "Lightning". It is planned that Odessa will also be engaged in the mass production of this technology. True, when the first "Provisions-2" will go to the troops, is still unknown.
"Unfortunately, in the defense budget for this year there are no funds for the purchase of our complexes," Vladimir Mingalev, the director of Lightning, complained in an interview with "Duma". "But we hope to get an order for 2014."
The Odessa Design Bureau started the development of the "Position-2" in the distant 1995, and completed it in December last year. The complex, says Vladimir Mingalev, is unique in the post-Soviet space.
In general, such systems on the planet produce only six states - the United States, Britain, France, Germany, the Netherlands and Israel. Odessa product in this company is quite competitive, say its creators.
The task of the sound complex is to determine the location of the enemy's guns, mortars and multiple rocket launchers, then direct friendly guns at them and adjust their fire.
Razk consists of a hardware machine based on a multi-purpose transporter MT-LBu, three acoustic bases, nine highly sensitive sensor microphones and a weather station. Used navigation equipment "sharpened" under GPS or GLONASS.
The audio information received through the receiver "Positions" is processed by a computer that provides the coordinates of the enemy's firing artillery and the points of rupture of shells and mines fired by ours. All data is transmitted via encrypted communication channels and is displayed online on the screen of the operator and the digital tablet of the artillery commander.
The maximum range at which the complex hears the enemy - 35 kilometers. He can correct his fire at a distance of 15 km. The closer the sound source is, the more precisely the SCM determines its location.
The state enterprise Special Design Bureau Molniya was founded in Odessa in 1972 year. SKB developments are used in military engineering, energy, communication systems, engineering and other fields. Over the 40 years of its existence, Molniya has developed and introduced several generations of sound systems that are in service with the Ukrainian and other armies.