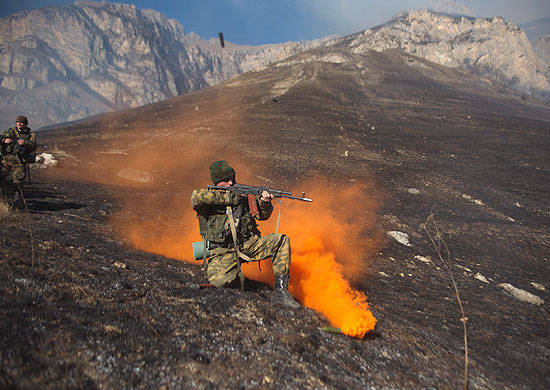 More than 500 military intelligence officers from military units and formations of the Southern Military District began training at the Daryal mountain training complex in the Republic of North Ossetia-Alania.
During the two-month special training course, scouts will learn the secrets of performing tasks for missions in mountain-wooded areas, learn to overcome mountain rivers and climb over rocks, provide first aid, and conduct targeted high-speed shooting, survive alone with nature without any reserves and funds 1500 to 2500 meters.
The servicemen will also master the techniques of knife and hand-to-hand combat, learn the professional secrets of mountain trackers.
The lessons will be completed by climbing the Arau-Khokh mountain with the height of 2700 meters and passing examinations during intergroup tactical-special competitions.