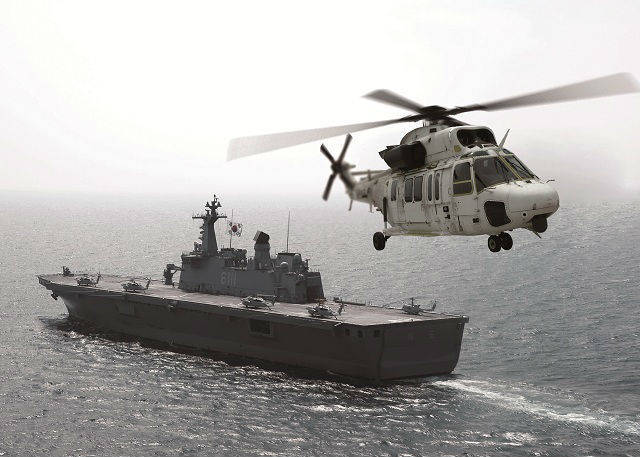 Korea Aerospase Industries is a South Korean company planning to develop a Surion landing assault variant (transport helicopter), the purpose of which is to base on ships of various class. It is reported about the start of negotiations with the DAPA - South Korean Military Procurement Office on the establishment of a helicopter. Delivered new cars will be the Marine Corps, which will receive about forty Surion in the landing version.
The estimated cost of the helicopter development program is 712,9 million US dollars, which in translation into Korean won is eight hundred billion. The creation of the machine, according to preliminary data, begins in July of the current year, and its completion is scheduled for the last months of 2015, providing for subsequent mass production. Equipment landing assault will include special communications equipment, an additional fuel tank and an emergency landing system on the water. Due to the type, this helicopter will require additional certification.
Most likely, as expected, the platform for basing the landing helicopters will be the "Dokdo" - landing ships, which are listed in the arsenal of the South Korean Navy. The abilities of these ships allow them to carry up to fifteen helicopters. The Navy is currently armed with such paratroopers in the amount of two ships, but the military's long-term plans include an intention to replenish
fleet
two more "Dokdo" to have a total of four ships.
If we touch upon the beginning of the entry into force of the Surion development program as a transport helicopter, then we should first of all recall that this was for the first time in 2006. The creation of the machine is fully owned by the European consortium Eurocopter and KAI, which conduct joint activities. The ability of the helicopter allows him to carry sixteen fighters in full gear and reach a maximum speed of 240 kilometers per hour. The transporter is also capable of flying over a distance of 480 kilometers. For your information, the first flight of such a helicopter falls on March 2010 of the year. Police and Land Forces of South Korea have already launched hundreds of vehicles.