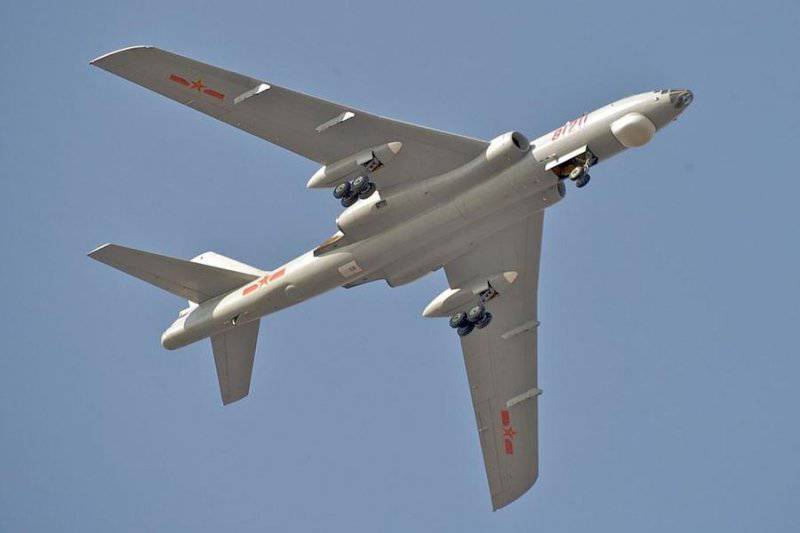 The armed forces of the People's Republic of China are pushing towards the southern borders - fighters and heavy artillery have already arrived. Experts link the redeployment of part of the Chinese troops with the aggravation of the situation in North Korea. This step, they said, could be a potential threat to the United States.
Experts associate this move with a recent statement by the DPRK about its readiness to respond to the "provocations" of the United States "under martial law." It is reported that a large number of fighters were seen in the sky over the border Chinese cities of Fucheng, Changyu and Changchun. However, the main danger is the Xian H-6K - a licensed copy of the Soviet Tu-16 jet bomber, but with new turbofan engines, a modernized cockpit and an increased antenna fairing without an 23-mm gun.
A feature of this aircraft is its ability to carry a nuclear bomb. Xian H-6K can lift up to nine tons of load. It is in service with three countries: in addition to the PRC, it is possessed by the armed forces of Egypt and Iraq. The bomber is able to reach speeds of up to 1050 km / h and fly to distances up to 6 thousand km, and its combat radius is about 3 thousand km.