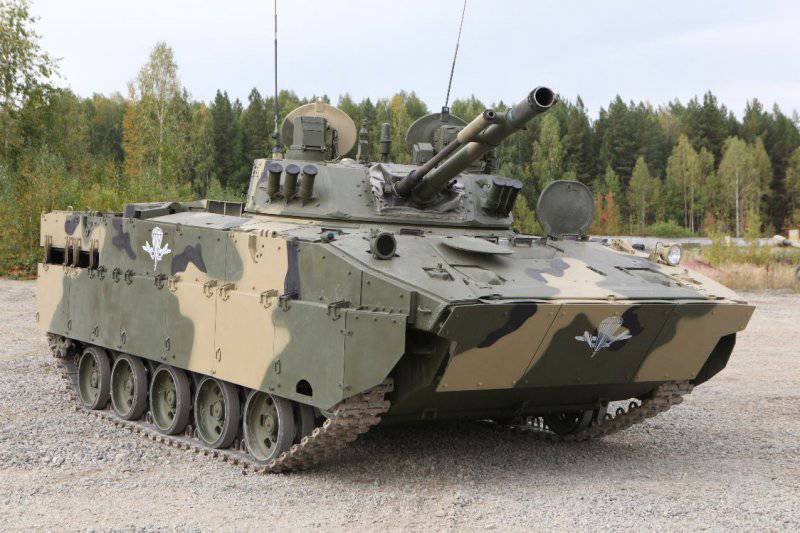 In the course of summing up the sudden verification of the combat readiness of one of the air assault regiments of the 76 Guards air assault division, Commander of the Airborne Forces Colonel-General Vladimir Shamanov expressed dissatisfaction with the results of practical shooting.
According to the Directorate of the Press Service and Information of the Defense Ministry of the Russian Federation, the reasons for the low shooting results, according to the commander of the Airborne Forces, are not so much the weak training of personnel as design features and the "age" of military equipment, shortcomings in its maintenance and modernization.
"This once again confirms the correctness of the path we have chosen to upgrade the obsolete fleet of combat vehicles and adopt the fourth-generation assault vehicle of the fourth generation (BMD-4M) Kurganmashzavod," V. Shamanov said.
"In the meantime, we are waiting for new equipment to maintain an adequate level of combat readiness, we must and we will radically change the situation as a whole in the troops," continued the commander of the airborne troops, stressing that with proper maintenance and timely modernization, the firing of armed BMD standards and indicators.
According to the decision of the Commander of the Airborne Forces, already in May of this year, at the Struga Krasny proving ground in the Pskov Region, an expanded instructor-methodical gathering will be held, inviting not only the commanders of the airborne units, but also air assault military units of military districts, special forces and marines, armed with airborne combat vehicles (BMD).
"In May, we plan to attract specialists from the Main Automobile and Armored Directorate, weapons and firing departments of the Ryazan Airborne Command School to our camps, in order to correct the situation, taking into account the experience of the last sudden inspections," said V. Shamanov.
A sudden check of the combat readiness and combat capability of military units of the Pskov air assault compound began on the initiative of the commander of the airborne forces, Colonel-General Vladimir Shamanov 16 April.
In total, around 500 military personnel, 29 military vehicles, more than 30 units of special vehicles were involved in practical actions.