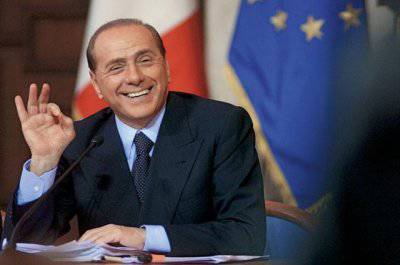 One of the European political aksakals, Silvio Berlusconi, continues his political struggle. During the week, he announced that if Italy held extraordinary parliamentary elections, he would be ready to once again lead the government of the country located in the Apennine Peninsula. The politician himself, who until recently had barely fought off numerous prosecutions, does not lose heart and, in his 76 years, continues to have views of Italy's highest political seat.
Today, all those who are going to not just relax in Italy, but also to communicate with local residents about political preferences in their language, can pass
Italian language courses
In Russian federation.
The idea of ​​re-heading the Italian government, as Berlusconi himself says, came to his mind after a long time in the country, in fact, could not form a capable government. Indeed, about two months ago, elections were held in the country's parliament, and there is a problem with the Italian Cabinet of Ministers. This inconsistency can lead to new parliamentary elections, about which unfading and resilient Berlusconi speaks.
If we talk about the biography of Berlusconi, then it is very rich. He was born in Milan in the distant 1936 year. After graduating from university in 1961, his business career went uphill. At a fairly young age, he founded and headed the construction company himself, which immediately began to bring tangible profits to Silvio. Some time after the implementation of construction projects, Berlusconi turned his attention to the media environment. Gradually, he began to invest in various Italian media, and eventually became their owner. As a result, a whole network of media companies appeared in Italy, which were controlled by Berlusconi. Her future prime minister called Mediaset.
It was the job of leading the media that led him to big politics. Many Italians love Berlusconi for his openness, and many hate him for absolutely the same. This ambiguous opinion about the personality of Berlusconi gives him a chance to appear in a new way every time. It is possible that such a chance in big politics will be given to him again. If, of course, early parliamentary elections will indeed be held in the Apennines.