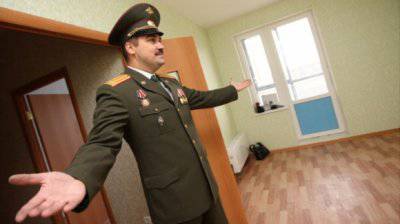 The implementation of projects for the construction of so-called budget housing in the Moscow region. For reliable information on the acquisition of housing near Moscow, you can refer to the page
http://www.realty-agency.ru/offers/region-mo/
at any time convenient for you.
Near Moscow housing is in constant demand. It is this region that many military personnel who choose housing certificates on retirement plans want to choose. Demand creates supply, and over the past few years numerous neighborhoods have grown in different parts of the Moscow Region. It would seem that the implementation of the program for the issuance of housing for the Russian military is in full swing in the region, but there are also certain shortcomings. In particular, one of these flaws was identified by the Acting Head of the Moscow Region, Andrey Vorobyov. He said that residents of the Moscow region directly addressed him, stating that the region is barbarously destroying natural resources in order to implement construction plans. Only in the last 3 of the year, hundreds of hectares of forest were cut down in the oblast, where residential neighborhoods grew. The view of some of them now resembles the view of a city in the desert. On the cut-down areas, houses are being built, but often no infrastructure solutions are being implemented. It turns out that houses are growing up, but in their immediate vicinity there are no recreation areas, no shops, or clinics.
The acting governor of the Moscow region said that in the near future it is worth paying attention to this problem. According to him, it is time to start implementing projects for the construction of low-rise housing. After all, when in the suburban villages among the one-story buildings, they suddenly begin to build an 24-storeyed high-rise, it does not look the best way. Multi-storey construction, according to Vorobyov, should be the basis of the region's building policy.
However, in this case, state plans for the construction of certain areas of housing for the same servicemen may be violated. After all, it is unlikely that the state will be able to equip all comers with private houses, even with a very big desire. That is why one can hardly count on the fact that the policy of multi-storey construction in the Moscow region will be radically revised.