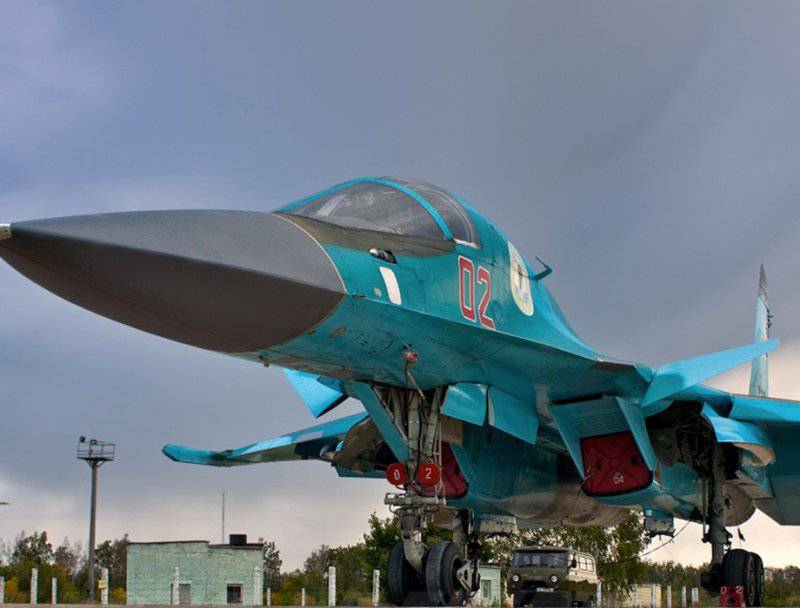 Manufacturers have eliminated the shortcomings of the Su-34, which they were pointed out to in the military department, First Army Secretary of Defense Arkady Bakhin said on Friday.
"Not so long ago, we had a number of claims to the industry on the application of this completely new technology for us. Today, the 7 thousandth base completes the transition to the Su-34 instead of the Su-24 aircraft. I must honor our industry, the Novosibirsk Aviation Plant, and flight crews that the shortcomings that we presented to the industry have been eliminated, "Bakhin said, RIA reports.
News
».
What kind of claims were discussed, not specified.
At the beginning of December, 2012, Izvestia, citing a representative of the Ministry of Defense, reported that all the Su-34 troops sent to the army had significant defects that impeded their full-fledged combat use. shortcomings were called bad soldering of contacts and knots that were not fully fitted. Later, the Ministry of Defense officially denied this information.
It became known earlier that the Su-34 was first used in combat conditions, when last year it made several combat missions against the alleged locations of militants in Dagestan and Ingushetia. Details of those operations and the type of precision applied
weapons
still remain unknown. However, representatives of the Russian Ministry of Defense described the results of the use of new aircraft as "generally good", emphasizing that in the conditions of the forest and mountainous terrain, where targets were found, it was hardly possible to achieve better results.
In accordance with the contract signed between the holding company "Sukhoi" and the Ministry of Defense, the Russian Air Force will receive up to 2020 of the year 92 of the Su-34 front-line bomber.
Among the features of the new generation of aircraft, experts call, in particular, an increase in the flight range to 4000 km, a maximum speed to 1,9 thousand km / h, as well as the installation of the latest weapon system. The 34-mm gun appeared on the Su-30, the combat load increased to 8 tons.
In terms of combat capabilities, the Su-34 belongs to the "4+" generation of aircraft. Regardless of the time of day and weather conditions, it is capable of effectively hitting ground, sea and air targets in any geographic area using the entire nomenclature
aviation
ammunition, including high-precision.
Installed on the Su-34 equipment allows you to use weapons on several targets simultaneously. Excellent aerodynamics, large capacity of internal fuel tanks, highly economical double-circuit engines with a digital control system, an in-flight refueling system, as well as a suspension of additional fuel tanks ensure that the Su-34 can fly long distances approaching the flight ranges of strategic bombers.