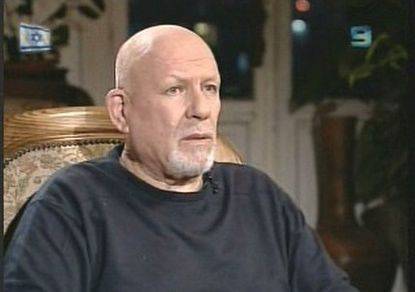 Despite the fact that Yair Klein spent more than three years in a Russian prison, his name is not very familiar to our citizens, but Klein is more than known abroad. But if in Israel he is considered a national hero, then such countries as Colombia and the United States consider him a dangerous terrorist and have been seeking his extradition from Russia for several years. Despite this, 18 November Klein was released from a Russian prison and returned safely to Israel. So who is Yair Klein and why are there such polar opinions in relation to him in different countries of the world?
Klein is a former Israeli Special Forces soldier who participated in two military conflicts in the Middle East, in one of which (Yom Kippur War) I personally saved 60 Israeli soldiers who were surrounded. In addition, he took part in the turned-on liquidations of terrorists, as he himself declared: "Not in the same way as now from a plane with a rocket, but close, to the point of view, on their territory". In 35 years, the Israeli army left in protest against too soft a policy towards terrorists in Middle Eastern countries. This is where the most interesting page of his biography begins.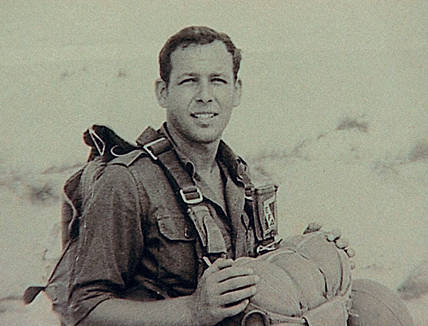 Once out of work, Klein decided that it would be nice to use the skills gained in the Israeli army to make money, and soon he ended up in Colombia. Initially, he claimed that he created there and coached detachments of Colombian peasants, whose farms were attacked by the drug mafia. However, he later admitted that he was actually engaged in the preparation and supply
weapons
for large drug cartels, however, he did it not of his own will, but on the instructions of the CIA, of which he was allegedly a freelancer. After the change of power in Colombia, he had to stop his "noble" business and look for a new country in which his skills would be useful. The search did not take long, and in 1989, under his leadership, an attempt was made to carry out a coup in Panama, according to Klein, this was again done on the instructions of the American special services.
In 90-ies, Klein turned his attention to African countries, where he officially engaged in the diamond business. True, this did not prevent him from falling into a prison in Sierra Leone for several months, from which, incidentally, he escaped with Russian Igor Klynchagov. All those years that Klein was in Africa, he was officially searched for by Interpol, and in Colombia he was sentenced in absentia to 13 years of imprisonment, therefore his decision to fly to 2007 in Russia looks rather strange. Either he hoped to come unnoticed, or he was sure that in Russia they would not delay him, but he miscalculated. Klein was detained at the Domodedovo airport by the Russian special services and spent three years in prison, despite the fact that he was never prosecuted. All this time, Colombia unsuccessfully sought the extradition of Klein, but did not find understanding from Russia.
Officially, the decision to release Klein to freedom was justified by the fact that the Strasbourg Court of Human Rights considered it inappropriate to extradite him to Colombia, since it threatens his life. However, the fact that Russia has listened to the opinion of Europe seems unlikely. A more realistic version is that Klein was released from custody in retaliation for the extradition of Viktor Bout to the United States. Perhaps, Russian diplomats, until the last, tried to exchange Klein for Bout, but having received a refusal, they decided at least to annoy the United States. By the way, after returning to Israel, Klein has already announced that in the near future he will write memoirs that do a lot of noise, both in Israel and in the world. If his assertions that he performed operations in Colombia and Panama as a CIA officer turn out to be true, then there is no doubt about that.