They waited. The Americans suspect two brothers in the Boston terrorist attack - people from the Russian North Caucasus, presumably Chechens or Ingushs.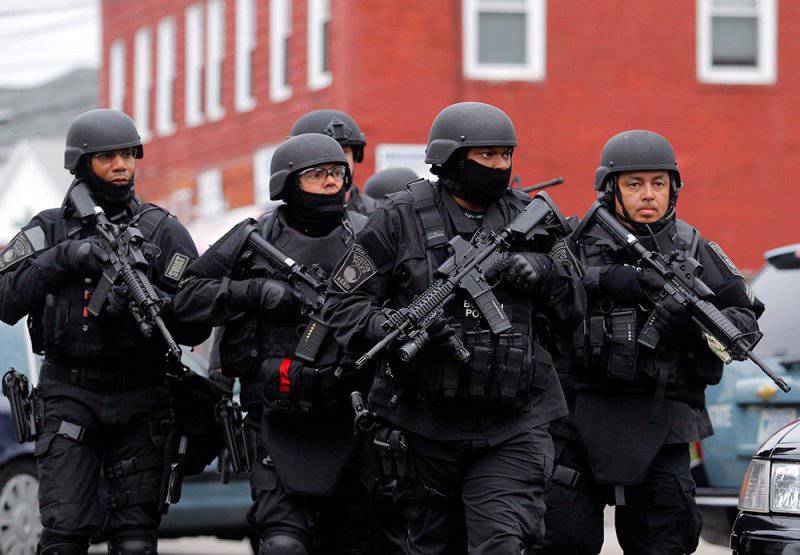 Some time ago, Mikhail Khazin published a text with us, where he said that the chance that the American special services miss a terrorist is practically insignificant. Which, incidentally, is indirectly confirmed by the absence of terrorist attacks during 11 years after 9 / 11. That is, the Americans proved the ability to arrest spontaneous terror. As for the "non-spontaneous": you can probably doubt Khazin's 100-percent confidence that any terrorist attacks in America with current technical capabilities and effective goal-setting can occur only with the "permission" of the special services. But this case exactly falls into the Khazin logic. Imagine that, with the above-stated goal-setting and capabilities, the American special services did not track the activities of the Chechen-Dagestan brothers of Russian origin - it is almost impossible.
The version promulgated by the Americans at first glance resembles the "incident of Lee Harvey Oswald." And the second one also reminds, and the third one - with the amendment to the prevailing technical capabilities of modern American special services.
The logic of Khazin, which in this case we have no reason not to divide, is that the meaning and direction of American policy can be deciphered by the identity of the terrorist indicated by the Americans. It seems that now everything is more or less cleared up. It seems that the version (or information) of Thierry Maysan about the turn in the Obama policy in relation to Russia, and in relation to the Middle East and radical Islamists is being confirmed. It seems that Mr. Brennan really, as Meisan argued, has a developed plan for the elimination of all this Salafi bastards in Syria. It seems that we still see the sky in diamonds. God forbid.
PS Just in case, I will repeat the thesis expressed by Bashar Asad: "The biggest mistake is to believe the Westerners. It is possible to work with them, it is possible and necessary to enter into transactions, however it is important to follow the hands. "
News
, now it is more and more confirmed that it is possible in principle to conclude transactions with the current Obama boys, and that they are really ready to do it. For the first time in the last more than 30 years. Survived.