Another article by the permanent observer nstarikov.ru Evgenia Chernysheva talks about how easy it is to become "Euro-Troll". Far more difficult to stop worshiping the West.
[Center]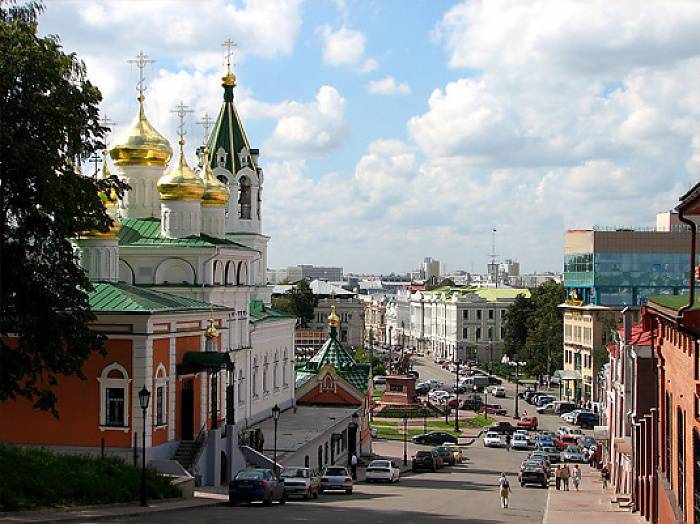 [/ Center]
Whenever the Russian civilization needs to do any harm, the decisive argument of the liberals-Westerners is a reference to the "civilized world" or "normal European countries." Nothing else to expect from them. But the most regrettable thing is that until now these mantras have worked for many people without fail, completely paralyzing the ability to think independently at the mention of "developed countries". So strong is the hypnosis of the "civilized world." But ... where is it? It would seem that everything is clear - we are talking about Western countries that have reached a "high standard of living" and are an example to follow and an object of worship. But now I will try to show that it is not.
"In Europe, people live like people and cleanliness is around, not like here," says the average man in the street, throwing a bottle into the bushes. Have you ever watched something like that? I am sure that I had to. I myself have repeatedly witnessed. Look around - it happens on every corner: tons of cigarette butts fly from the balconies, millions of bottles, stones, pieces of paper, and they follow curses to "this country", which cannot clean up the situation "like in Europe". "The country is like this," says the man in the street, not wanting, however, to take responsibility for what is happening, but to shift it to the notorious laws that allegedly do not work. "Laws will work - I will keep order, and so what's the point? Because of me, one thing will not change anything, "the majority reasons like this, unaware that the law will never work if it is not backed by its willingness to abide by its service to the Fatherland. And here I want to put forward my suggestion explaining the origin of this apparent paradox - on the one hand, admiration for "developed countries" and laws (supposedly) working there, and on the other hand, unwillingness to move a finger in order to improve one's own country.
In fact, this is no paradox. Pay attention: when referring to the "civilized world", they usually do not bother themselves with specifics, but get off with general phrases like "in the West for a long time ...". But if public opinion can be understood as manipulators (they are liberals, then), the common people often take everything at face value for another reason. Why does it not occur to him to clarify where it is "in normal European countries"? But the fact is that the very expression "normal European countries" means: anywhere, not here. It is easier to feel than to explain. The emphasis falls not on THERE, but on NOT HERE. And sometimes, at all, "just not here." That is, with this expression we do not send our thought somewhere, but expel ourselves from here.
In this terrible phrase there is a deep inner disregard for the native land, country, people, inspired to us by the Westerners for a long time and supported by ourselves. Taking for granted the concept of the "civilized world", we thereby renounce the Fatherland, believing that we live better than we can and "like people". This is faith, and at its core is contempt for the native and worship overseas, and specifically Western. After all, we will never cite the example of Iran or India. Even China is almost always mentioned only in the context of the notorious "Chinese threat". (By the way, the lie about "high standards of living" in the West is easily exposed at least in these two materials about France: http://oko-planet.su/politik/politwar/118591-pora-valit-mozhet-byt-vo-franciyu .html
On the day of this writing, I saw with my own eyes a sticker in the bread department of one supermarket. There was a piece of paper hanging under the rye bread at the price tag: "In the West it is believed that rye bread ..." This is what you need to walk in servility and reptiles before the West in order to endure your illness for bread: and what is there in the "developed countries" think about bread !? Yes, let them even eat the stones, we care about them !? (Although, in fact, all European food has long been a tasteless poison. Here, truly, "The West has long been ...".)
But we have been eating our bread for a thousand years without any signs from the West. But the liberals consider it necessary to verify: are we not breaking away from the "civilized world"? Because to be eurholy is their destiny: why should our western masters deign? And now, for rooting in the minds of monstrous self-exaltation and hatred of native culture, the idea of ​​"universal human values" and "a high road of civilization" is suggested. The goal is to instil, as an axiom, the thought of "our backwardness" and ultimately - that we fight against our own country.
This position is very convenient - I am good, and the country is bad, but in the West they live "as people", therefore the Fatherland can be repaired - still it is not a pity. The basis of this is cowardice. In fact, how many people have found a good niche for themselves - throw mud at the Motherland, justifying it with "backwardness", and slowly parasitize on its wealth. This is me about the "creative class". But not only they, and ordinary people, by their own delusions, often take a position - to snatch for themselves, while there is a possibility in "this country". But the most important thing is that they do not want any improvements, because the revival of the country will necessarily impose on them additional and genuine responsibility for the future. That is why democrats of all stripes are afraid of real improvement - they will lose their resource of parasitizing on difficulties, their legitimacy, for their lies and intentions will become clear. And they are trying with all their might to instill in us hatred of themselves, our
stories
, to our ancestors, to our culture, spreading the chimera of "normal European countries" and infecting it with everyone who can be infected.
But their song is sung. Only this can and should be our position. Having cured of the disease of Euro-centrism ourselves, we must treat everyone around us for it. She feeds on lies, but cannot stand against the truth. That is our duty.
We are warriors of truth. And we must fight for it always and everywhere!