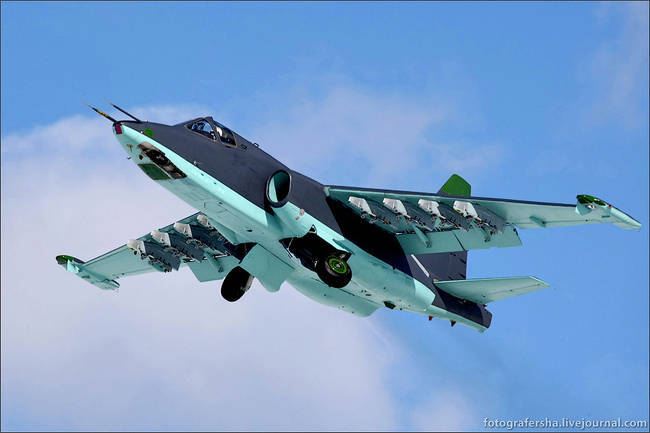 The upgraded Su-25 CM3 attack aircraft, which entered service with the Air Force and Air Defense Command of the Southern Military District (South-East Military District) at the beginning of 2013, were tested during the training of air combat by pilots of the Southern Military District deployed in the Krasnodar Territory. Experienced pilots made more than 25 group flights as part of the so-called commander flights.
When performing flight missions, the crews worked out the complex elements of aerobatics, including the "Nesterov loop", vertical, horizontal and oblique "barrels", combat reversal, etc. at medium and low altitudes, as well as interaction in groups during training battles with airplanes the adversary.
In addition, the pilots conducted combat bombing at avia polygons against targets simulating military convoys and other military installations.
These flights are conducted in order to improve the group flight of pilots and develop a unified methodology for training in combat training, the release of the press service of the Southern Military District says.