Soldiers serving in foreign armed forces - on army life, war and salary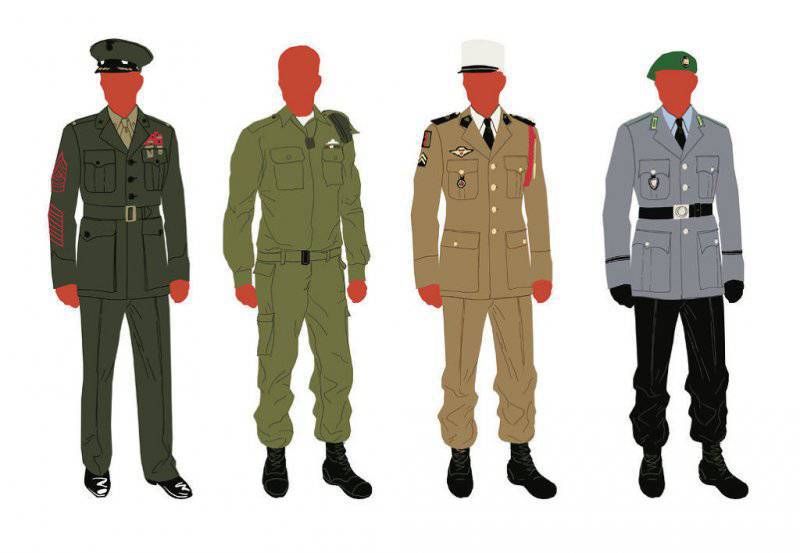 Four former soldiers who served in the armed forces of the United States, Israel, France and Germany, told "Moscow
news
"What they teach, what they feed and how much they pay in foreign armies.
Igor B., US Marine Corps Intelligence Officer, served from 2000 onwards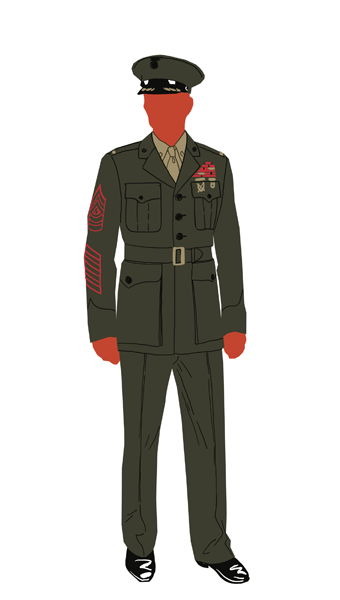 - To get into the US Army, citizenship is not required, only the green card, but there are places where the green card is not needed. Now everyone is taken, but no one wants to go, because they send him to war. Afghan, Iraq ... I've heard about the fact that the troops will be withdrawn for five years. Marines will not withdraw, that's for sure. Tankers - maybe.
In order to be accepted into the army, you need to pass the test of the first two classes of school, then a medical examination, a physical culture test - that's all. I have been involved in sports since childhood, I was world and European champion in martial arts, so it was not very difficult for me. That's when he wanted to go to the elite (reconnaissance of the marines), hell began there ... According to 20, they hindered shit hours a day. I passed everything, though I almost died. First, your psyche is completely broken, and then it is rebuilt. Turn into a half-robot, half-man. This is achieved by constant training and humiliation.
Relations between colleagues are good, fights within the unit did not happen, they are severely punished for them. When you go to a special school for scouts and snipers, there instructors have the right to spread rot to you, but in no case beat. In addition to one lesson, when the type you were captured, and an hour above you mock. And so there is no bullying. For this immediately prison!
Marines are different because you are always thrown into hell.
I went to the army because I broke the nose of a policeman. And I had a choice: either to prison or to the army. Cope was dressed in a civil and drunk, it was in the bar. To plant, I think, they wouldn't have planted, but they would have condemned the courts, so my uncle sent me into the army and sent me away from sin. He said: he broke his nose, and tomorrow the bank will rob! And in the Marine Corps, all the guys are desperate, there are no hoses. From Spain, Croatia, Morocco, Canada, USA. There are children and descendants of officers. There are those who are simply kicked out of school. Marines are different from other units in that you are the very first to land on enemy territory, you are always thrown into hell. At first we all thought: they can kill anyone, but not us. And then I had to bury my friends and collect them in pieces. A lot of things accounted for.
Domestic conditions in the army at altitude. You can live in the barracks, on the ball, or rent an apartment for 50% of the rental price: the rest is paid by the army. A private gets 1300 dollars a month, and when you serve outside the US, your salary is not taxed. In the dining room - 50 types of dishes, meat is always there. You take a tray and go, choose what you want - I do not know what it is called in Russia.
Those who serve in the army receive foreign citizenship. The service provides many benefits, free tuition, interest-free mortgage, free insurance
An ordinary day goes by like this: exercise, food, study, sports, personal time after 19.00. You are fully provided with everything you need. Those who serve in the army receive foreign citizenship. The service provides many benefits, free tuition, interest-free mortgage, free insurance (except for a dentist). In the war we spend 9 months in the year, mostly in the deserts, but the living conditions there are quite good: there is air conditioning, a gym, internet and television. In short, the United States does not regret money for its army ...
After two years of service, I entered the Military Academy (West Point). This is in order to prove to myself that I am cool, and so that the energy goes out. The most difficult test during school - there are worms. This is, like, a situation where you either die of hunger or eat something.
I am already an officer, I have a house in Los Angeles, 380 square meters, a car and a motorcycle. For my salary, I can afford a lot of things. On vacation I can go to any country in the world. And most importantly - there is confidence in the future.
If your troops went further, we would stand up for Georgia. Russian for me who are? Essentially, no one
Where did I fight? Iraq, Afghanistan ... They hardly started in Georgia. If your troops went further, we would stand up for Georgia. But your leadership turned the army back home. Would I have been warped to war against Russians? Not. Russian for me who are? In fact, no one, to be honest. The most interesting thing is that they themselves hate their country the most. And why so, I do not know. I have a lot of familiar emigrants from Russia, and they are not very kindly about their country.
Romance in the army passes very quickly. Whoever serves and fights for a long time, cannot then take root in civil society. Heavy. I serve with 18 years. Now I have 31, and I don't want to be a citizen: civilians are straining me with their children's problems! If I could go back, I would go to the army again. Because there are many true friends who will help you at any time, in any situation, in any country. We are more comfortable at war than at home. Probably because we were taught to kill.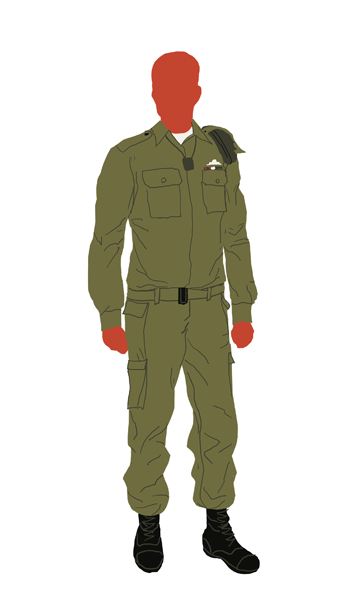 Alexander Lyubarsky, Head of the Photo Agency of the Kommersant Publishing House, served in the Israel Defense Forces in 2001-2003 years
- I went to Israel to become a citizen of the country, and the service gave more benefits for this. He served in the ground special forces.
At that time I did not know anything at all about the army - neither about the Russian, nor about the Israeli one; everything was new to me. When I called, I was 20 years old, the company was of the order of 50 people of different nationalities and ages, and 18-year-old girls commanded us. So they taught the discipline: the bosses are the bosses, even if this girl does not understand the belmes in the army. We had almost the entire former Soviet Union in our company: Ukrainians, Belarusians, Uzbeks and Caucasians. In other companies there were Americans, French, British.
The course of the young fighter was very difficult, again I would not want to pass it. Studied Hebrew, went in for sports. Learning the language was very important: there was a Russian-speaking officer in my company, but he could not say a word to us in Russian.
In the army, I was provided with everything - both morally and financially.
For breakfast they gave egg, yogurt, cornflakes or porridge. Lunch - instant juice, bread and chocolate. Meat dinner, then snack. Milk dinner with fish. Kashrut was observed.
In the army, I was provided with everything, both morally and financially. If I had some kind of problem, for example, with a rented apartment in a civilian, then I could turn to a special employee, a girl who dealt with the problems of soldiers. And the question was decided by the army. Or - my friends and I rented an apartment, and there was no furniture. I walked over to the girl, and during the week I was driven by a truck, in which there was a washing machine, and a refrigerator, and a good bed, and bedding, and dishes — all used, but in good condition. For a salary I could afford anything. I was a lone soldier, that is, I had no one in the country, and for such soldiers there were some privileges: if an Israeli received 250 dollars a month, then I earned about 1500-2000 dollars with all extra charges. I was given a phone card, once a year I paid for a trip to Russia.
In the Israeli army, the soldier has three mandatory points: to sit in prison, fight with an officer and ... fall in love with an officer
Once I did not have the money to go to layoff, and the guys with whom I rented an apartment said that there was no food at home. I went to the officer and asked to leave me at the base, explained that there was no money for food. He says, "Just a minute," and he left. He comes back with an envelope of money and a box of provisions, says: "We got rid of the officers, here, take home some food. We cannot leave you in part: you are not punished for anything. Go home, rest. "
I did not part with the machine twenty-four hours a day. Participated in the fighting. It was not terrible, and in general military service was a bright spot in my Israeli life.
In the Israeli army, a soldier has three mandatory points: to sit in jail, fight with an officer and ... fall in love with an officer. As for the prison, the usual barracks is a tent in the desert, and we all sleep in a sleeping bag. And in prison you live in a room, you have normal bedding, you work in the territory, and you have two weeks, you think, vacation, but they are added to the term of service.
Hazing is there, but it is legal in the customs: if you are an old soldier, then the officers do not touch you, you do not get up in the morning in fact and outfits. It is a tribute to the fact that a person has been serving for a long time and has already seen a lot. There was no particular conflict, and it is not necessary to force someone to wash their socks if you'll quit in two weeks.
After demobilization, money is accrued for housing and for study - they were enough for one or two years of study. After the army, I went to work abroad, and then I came to visit my parents in Russia. At that time, another intifada began, and I was going to go to Israel, but my father would not let me. I haven't gotten since then: there have already passed so many wars, and all without me.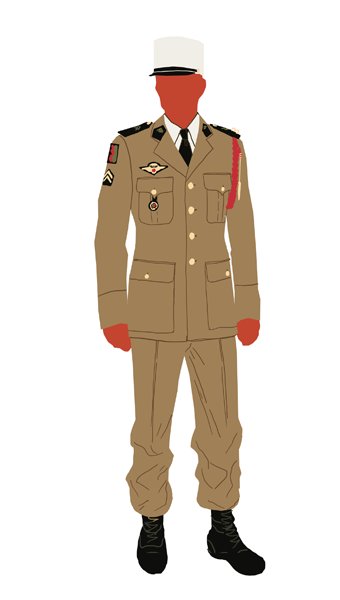 Ivan Morozov, an entrepreneur from St. Petersburg, served in the French Foreign Legion in 2010-2012
- I knew from the third year of high school that I would go to the Legion: it was interesting for me to live in another country and serve in the army. I thoroughly prepared: I went in for sports, I learned the language, I learned how to get a French visa, I corresponded with legionnaires, I searched for information on the Internet.
I was very attracted to army service, and at some point I even wanted to sign a contract with the Russian armed forces. But our army is defensive, and in the French there are business trips: Chad, Cote d-Yvoire, Djibouti, Polynesia, all former colonies.
Selection to the Legion consists of several stages: a health check, sports tests, an intelligence test and logical thinking, and the most important is psychological research. They take fingerprints, check for a criminal record, for drugs. If a candidate is selected, they will be signed for five years. One of nineteen people arrives.
In France, legionnaires love for the fact that they, foreigners, shed blood for France
We had seven people from Russia, Belarus and Ukraine, we talked every day. There were soldiers from the United States, from England, Germany: many want to gain experience of service in the Legion. In France, he is very much appreciated, legionnaires are loved for the fact that they, foreigners, shed blood for France. When we went to the city in full dress, we were very friendly met.
The salary allowed us to have a good weekend: on Friday after seven I was free and until six on Monday I had to return to the unit. Most traveled on weekends, very few people saved. We had to buy in the store for a part of the automatic device for cleaning the machine, good backpacks and sleeping bags: the ones that we were given out were very cold.
At six in the morning there was breakfast: coffee and a croissant with honey or butter. Lunch at 12 hours: salad, small baguettes, main course, you can take the additive, dessert. There was actually a buffet, and the chef was, like me, from St. Petersburg, and he was preparing Russian cuisine, borscht ... In four months I gained a kilogram of 12, although I ran 12 kilometers a day. It was a very good training: I did not think that I could run 14 kilometers per day with a backpack and full equipment.
The two Americans fell on the first day, but the sergeant ran up, cheered them with a stick, and they ran again
It was not so difficult for me to cope with physical exercises because I had been preparing for the service for three years. And there were those who did not prepare. The two Americans fell on the first day, they began to feel sick, but the sergeant ran up, encouraged them with a stick, and they ran again. In the Legion there was an expression: "Legio Patria Nostra" - "Legion is our family, our Fatherland". And if someone falls, others should come back and help. Conflict especially did not arise.
I served in the tank division. There was only one business trip - I would not like to say where. I was not scared, because I myself went to it, I was perfectly aware of everything, and indeed I'm afraid a little in this life. And one of the main reasons for my termination of the contract ahead of time was the fact that after the first business trip my squadron had to go nowhere for another two years. And I wanted to go and shoot.
After the service I became another person: I gained experience, learned a language, I have many comrades from different countries with whom we keep in touch. I managed to open a small business in St. Petersburg with money accumulated in the Legion. Other guys bought cars, apartments, and someone just spent in tatters.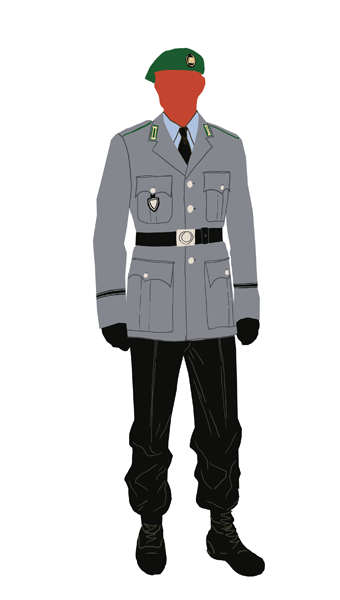 Andreas Schlinkke, Dortmund, Germany, served in the Bundeswehr in the 2006 year, served under the contract with 2007 to 2009 year
- I was born in the USSR, in Kazakhstan. My grandfather was from the Volga Germans, he was moved to Kazakhstan as a child when his family started World War II. At the beginning of 90's parents divorced, and his grandfather went to Germany. I went with him. Since then he lived in Berlin, graduated from school there, was drafted into the army. I didn't know what to do, I didn't decide on a profession, so when the service ended six months I decided to sign a contract for two years. Moreover, I was interested in the army. I served in the engineering troops.
During military service, there were a lot of exercises, occupations in the specialty, the only thing left was that they were jokingly called the "Prussian inheritance" - this is when a non-commissioned officer forces you to march to stupor. But it was only in the first two months of military service. And during the contract service this was not at all. I was very pleased that when you run cross with
weapons
and ammunition, the officers run along with the recruits. They perform all the same duties that we perform. I mean physical activity and work with technology. They know what they are doing, they can quickly teach you a lot.
When I signed the contract, the attitude of the officers and non-commissioned officers improved, they became more outspoken, more open. Those guys who served in Kosovo, told how it was there, shared their experiences, explained how to behave in combat conditions. This knowledge came to me in Afghanistan later.
We took part in two operations to clear the Taliban of the whole province. Generally, it is difficult to understand who the Taliban and who is the peasant
For six months between recruitment service and a business trip to Afghanistan, I studied engineering: maintenance of equipment, quick commissioning of crossings, and swing bridges. This is not in the literal sense of the work of the builder, it is the work of the engineer who serves the special equipment. As an engineer, I went to Afghanistan.
In Afghanistan, I served two years, once I went on vacation home, to the funeral of my grandfather. My unit took part in two operations to clear the whole province from the Taliban. Collided with them and on patrol, and the protection of the camp. In general, it is difficult to understand who the Taliban is and who is simply a peasant. Our camp was periodically bombarded with mortars and machine guns. There were no casualties, only wounded. Shot from those places where there are houses of local residents, or from the road. With response fire, we seldom caught anyone either. For all the time, only once the shooter caught. He was not lucky, he shot out and began to leave, and ran into our patrol, which had strayed from the route. We first surrendered it to our intelligence officers, and in the morning the Americans came for him. He, fortunately, did not get into any of ours. If I did, then I could not wait for the Americans.
In the incomplete two years that I spent there, eight were killed, another twenty were wounded. But most of them got off easily. Only three of them were unlucky; they blew up on a mine when they were driving to the camp with vehicles. There, like the guys amputated someone hand, who leg.
The Americans treated the war like some kind of rodeo - they started to shoot, if suddenly a branch where it moves
The most difficult part there was patrolling one sector with the Americans. You see, we had a shift schedule of patrols. One day there is a patrol of the Americans, one day is ours, one day is the British. At first we worked after the British, everything was fine and calm, for the five patrols in which I was, not a single shot. And then the British were transferred to another place, and so we began to go in line with the Americans. And it was hell. Americans, not all, of course, but very many, fired at everything that moved a little on the sidelines. There were a lot of very young guys, and there were plenty of scumbags. They had a different perception of this war. We treated her like a job, and they felt like a rodeo. Well, not all, but many. And these Wed ... e cowboys started to burn, if suddenly a branch where it moves. There were wounded among the locals and the dead. Afghans were furious, they wanted revenge. And they do not know anything about our schedule. So it turned out that the Americans will arrange their fireworks, and the next day we get a queue from a machine gun on armor or a grenade. Then, however, everything returned to normal. These morons have been transferred somewhere. Experienced soldiers arrived instead. Some sort of special unit or something like that. These were the best soldiers I saw. Not only in the American army, but in general, in all those encountered in Afghanistan.
When I was recruited, I received about 600 euros per month. I will not name the salary under the contract, but it was much higher, several times. This amount is comparable to what a bank employee or an office clerk receives. If I returned to civilian life, I could not earn so much right away. Well, I would not have a specialty. After demobilization, I got a good job at one of the construction companies in Dortmund, where I now live.
I'm not a fan of the army, just at that time I was interested. Thanks to the service I understood a lot. She helped me to feel like a German.