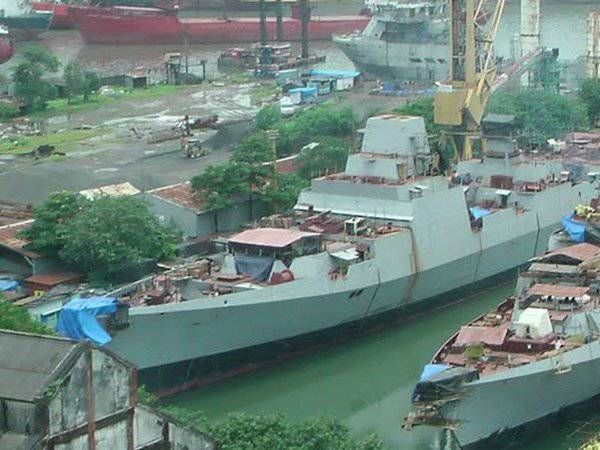 Baltiysky Zavod will manufacture four sets of shafts for Indian destroyers of the 15В project, which are being built at the Mumbai shipyards to be commissioned in 2018-24, a source in the Russian defense industry told Interfax.
"According to the terms of the contract concluded between Baltic Shipbuilding Plant, FSUE Rosoboronexport and a foreign customer, Baltic Plant should produce four shafts in 2017 a year," the company's official website says.
The report notes that the first contracts for the manufacture of such products were executed at the beginning of 1990-s, the previous one - for the manufacture of shafts for destroyers of the 15A project (in the top photo) - in 2007-2009.
According to a source in the military-industrial complex of Russia, the shafts are designed for four destroyers of the 15В project, which are being built for the Indian Navy at the shipyards of Mazagon Dock Limited (MDL) in Mumbai.
The agency interlocutor noted that engineers from the Northern Design Bureau (St. Petersburg) are participating in the development of the destroyer project.
Earlier, Indian Defense Minister A.K. Anthony (AK Antony) said that in January 2011, the Ministry of National Defense signed a contract with MDL for the construction of four new destroyers of the 15В project. Ships will be delivered on July 2018, 2020, 2022 and 2024.
The destroyers of the 15В project are the development of the 15 Delhi project. The ships are intended for the functions of the flagships of the operational groups and the support of the aircraft carrier group.