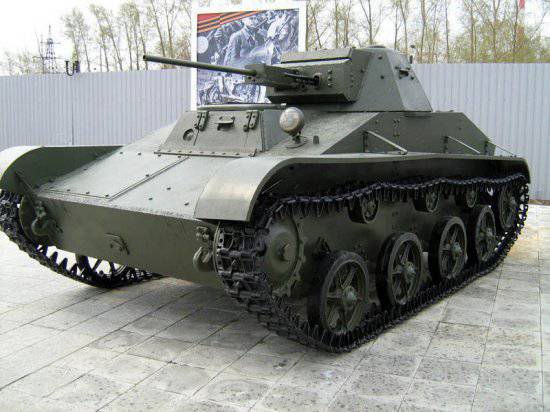 Search engines found the wreckage of one of
tanks
T-60, which participated in the parade for 41 years and decided to restore it. The car, unfortunately, did not get to the front, but was fired from the air. The main thing is to get drawings in the archives.
T-60 served in intelligence, but they had to cover the infantry in battle, and even ... fly! In 1942, the T-60 was put on the wing. A heavy bomber had to drop a glider with a tank over enemy positions. The tests were successful. True, the project was very expensive.
After restoration, technology begins a new life. Tanks are happy to disassemble for shooting
historical
films. And on Victory Day, battles with the participation of reviving cars delight children and veterans.