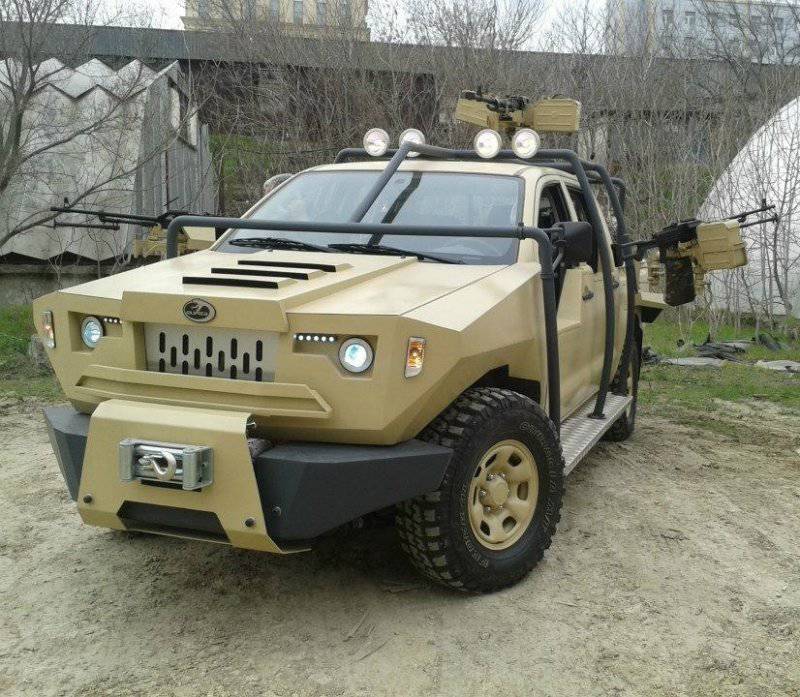 A Gyurza patrol vehicle designed for special forces and security forces will be on display with full armament.
For the first time in
stories
of the military-industrial complex of Azerbaijan the Azerbaijani-made military machine will be displayed at the international exhibition.
According to the APA, the patrol vehicle called Gurza, produced by the Ministry of Defense Industry and intended for special forces and security forces, will be shown from 7 to 10 in May at the international defense exhibition IDEF-2013 in the Turkish city of Istanbul.
The war machine will be on display with full armament.
"Gyurza", made on the basis of the Toyota Hilux Pick-up 12 model, is an all-wheel drive 4х4 and is capable of carrying 2500 kg of load on itself. At the top of the machine is the 1 machine gun, caliber 12.7 mm, capable of hitting targets, rotating 360 degrees and firing at an angle of 45 degrees. On the sides are 2 machine gun caliber 7.62 mm with a large ammunition. Armament can be replenished with an automatic grenade launcher and other means. The machine is equipped with a powerful engine in 214 horsepower.
The crew of the car are 5 people, including the driver and the commander.