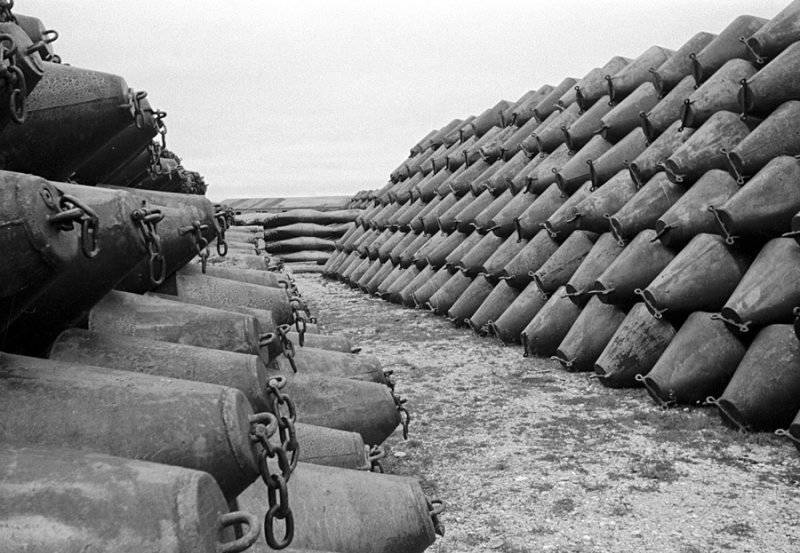 Due to the recent melting of snow, the ground slipped from one of the hills near Yuzhno-Sakhalinsk - and thus exposed the entrance to the caches of Japanese 1937 munitions of the year.
"A group of young people arrived on Tuesday in the dacha array area for outdoor recreation. Their dog as always began to explore the neighborhood. After some time, the shepherd returned and tried to show the owner that something out of the ordinary had happened. The man followed the dog, but there was still a lot of snow in the fields and he did not reach. When he returned, he discussed the strange behavior of the dog with other vacationers, and they nevertheless decided to go after Gerda together, "the press service of the Ministry of Internal Affairs for Sakhalin Oblast reports.
"Interfax" says that young people, following the dog, found themselves in the 200 gangway from the Yuzhno-Sakhalinsk-Sinegorye road, where they saw an open cave entrance to the cave
weapons
. They immediately called the police; Now the sappers decide to destroy the ammunition found on the spot or take them to the landfill.
The island's police note that Japanese weapons, ammunition and shells from World War II on Sakhalin and the Kuril Islands are quite common - some of the Kuril Islands are littered with them. During the war, not far from the site of the discovery of a warehouse near Yuzhno-Sakhalinsk, whose Japanese name is Toyohara, was the fortified area of ​​the Japanese armed forces.