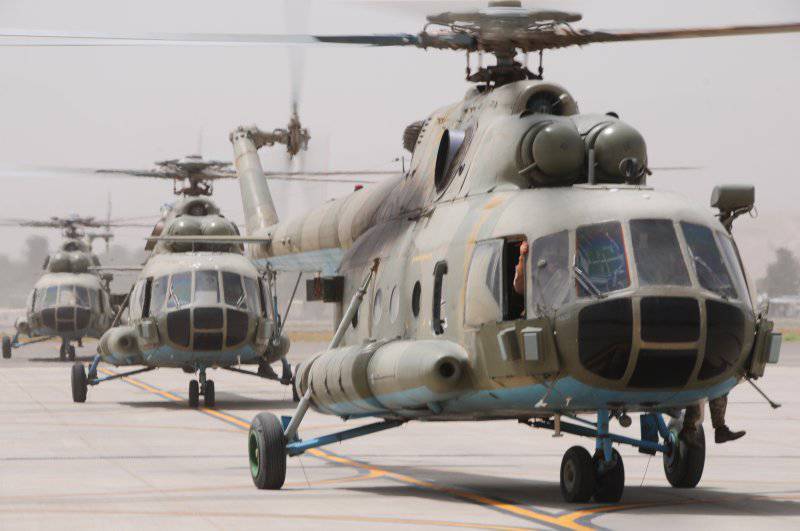 The United States considers the supply of Russian Mi-17 helicopters to Afghanistan to be important. This was confirmed by Pentagon chief Chuck Hagel, speaking the day before at the congressional hearings on the approval of the military budget.
According to the US Secretary of Defense, the decision to purchase Russian helicopters is in the interests of the Afghans and complies with the aid commitments that the American side gave to the authorities in Kabul.
"The Mi-17 is a very simple helicopter, easy to maintain," Hagel argued. "They (the Afghans) were trained to fly. They have been using it for many years. And they want to have this helicopter."
For "all of the above and some other reasons," said the Pentagon chief, "it was decided to allocate funds to finance the procurement of Mi-17." "I know many (in Congress) do not agree with this, but, in an effort to fulfill their obligations to the Afghans, (the administration) made this decision with cold calculation," Hagel added.
In turn, the chairman of the Committee of the Chiefs of Staff of the US Armed Forces, General Martin Dempsey, pointed out to the members of Congress that Russia, as well as the United States, is interested in having Afghanistan remain a stable state. The Americans plan to withdraw their main forces from Afghanistan by the end of 2014.
"They (the Russians) support us in the Northern Distribution Network," Dempsey recalled. "We cooperate with them in the fight against terrorism and drug trafficking. So there are many areas in which we interact and agree with Russia."
A group of members of Congress, meanwhile, is demanding that the administration abandon new purchases from the Rosoboronexport company of Mi-17 helicopters for the armed forces of Afghanistan. The reason for their discontent is the continuation of deliveries made by Russia.
weapons
to Syria. Congressmen called on Hagel to abandon plans to sign a new agreement with Rosoboronexport, citing one of the provisions of the law on US military spending in the 2013 fiscal year, ITAR-TASS reports.