Few people know what about. Russian with its famous batteries and forts had several names. One of his first names was in honor of the military governor of the Primorye Region, Kazakevich P.V. In memory of the geographical discoveries of Russian sailors in the Pacific, the governor-general of Eastern Siberia Muraviev-Amursky N.N., called it Russian. It was at the island and another name - Far Eastern Kronstadt.
In 1889, Vladivostok, together with Fr. Russian, was declared a sea fortress. And with 1890, the construction of fortifications, artillery batteries, ammunition depots, hospitals, barracks began on the island. It should be noted that the existing roads were built before the 1910 year, and their length is about 280 km.
In Soviet times, the island was closed, and had access control. Currently, a cable-stayed bridge has been laid before it, which has no analogues in the world. In a few minutes you can reach it from the city, to the coast of the island.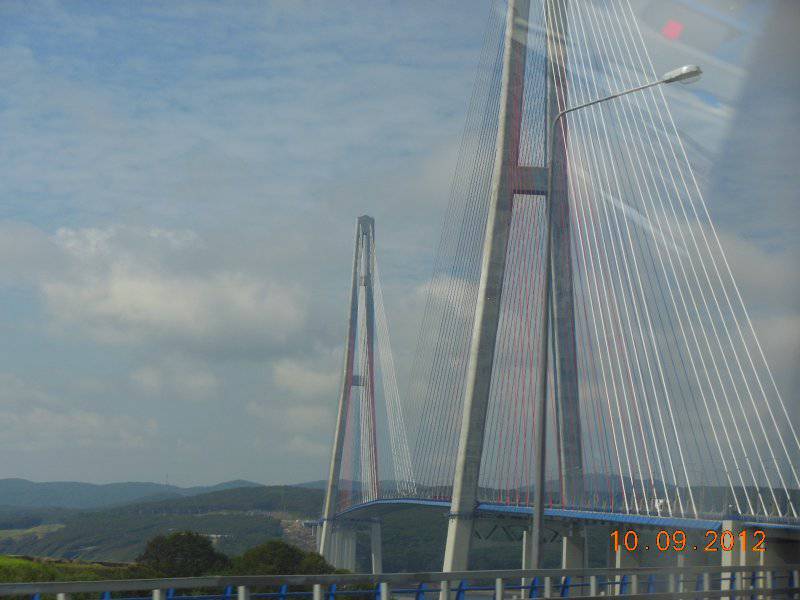 Here are some famous structures. Fort Pospelovsky, Grand Duke Dmitry Donskoy. Fort number 12 has the name of Grand Duke Vladimir the Holy. It stands out for its location and layout, and its appearance is in the shape of butterfly wings. The embrasures themselves are made in the form of an ellipse, which is rare.
But the most famous and unique is the Voroshilov battery, built by the 30 years of the last century. There are no analogues in the world. A similar battery was available only in Sevastopol. The speakers on the surface of the tower of this battery are amazingly powerful and inaccessible. One cannon shell weighs about 470 kg. According to reliable sources, it was established that it was the Voroshilov battery that made the Japanese admirals think about the impossibility of the passage of warships to the city of Vladivostok and its shelling from cannons.
It's quite obvious to us that the safety of these structures for posterity has an important architectural
historical
value.