Imagine a material that would be strong enough and light enough to make armor for soldiers flexible enough and sensitive enough to turn it into flexible screens of next-generation smartphones, and under special conditions could also be a super-absorbent.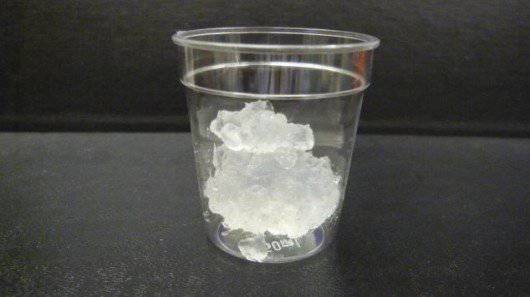 Now imagine that to create this wonderful material you do not need anything other than water, sunlight and time.
And now attention! What you presented is called nanocellulose, and scientists say that they will soon learn how to produce it - and this material may become the material of the future.
The potential of this super-substance is difficult to overestimate.
Nanocellulose is a plant material that has been split into tiny pieces, cleaned and reconstructed again.
And now scientists have developed a way to produce nanocellulose using the same bacteria that produce vinegar.
The bacterium Acetobacter xylinum was already known to scientists for its ability to synthesize nanocellulose, but until today they have not been able to make the process cheap enough to make the technology commercially available.
The purpose of the new research was the development of a blue-green alga with a bacterium to create an organic nanocellulose "factory". The practical result of the project should be algae, which, in the presence of water, sunlight and time, will produce nanocellulose by itself.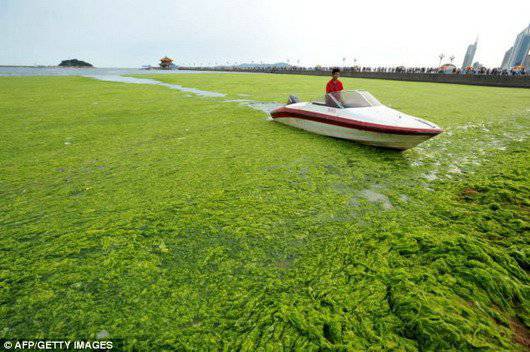 The team behind this development says that this will be a key final step in material production in quantities sufficient to change the world.
Professor Malcolm Brown of the University of Texas reports: "If we can complete the procedure, this will be one of the most important agricultural transformations in the whole
history
humanity. "
"We will have plants that can produce nanocellulose in huge quantities and at a very low price. It can become the source material for the production of biofuels and many other products. "
"Also, during the creation of nanocellulose, algae will absorb carbon dioxide - the main greenhouse gas associated with global warming."
Nanocellulose has many uses - for example, since it is an organic vegetable compound, it can be used as a low-calorie food filler, or as a means for dressing wounds. And at the same time, nanocellulose-based materials can be stronger than steel, and stronger than Kevlar.