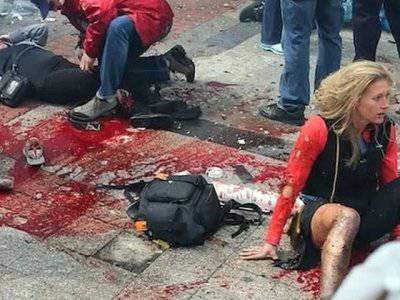 The death toll from the bombings in Boston has increased to three people, said the head of the city police department, Edward Davis. As previously reported by CNN, among the dead - an eight-year child.
According to the latest data, at least 138 people suffered as a result of the tragedy. The condition of the 17 injured is assessed as critical, 25 as severe. Ten victims underwent amputation operations.
Two explosions thundered on Monday afternoon at the finish line of the Boston Marathon on one of the central streets of the city. According to the channel, small-sized home-made bombs, filled with striking elements, were hidden in the garbage cans installed along the distance. Police stated that no one was detained on suspicion of involvement in the organization of the bombings.
According to The Wall Street Journal, police found five failed bombs in the center of the city. The sappers managed to neutralize them, ITAR-TASS reports.
Two explosions thundered in Boston around three in the afternoon local time — around 11 evenings in Moscow. Explosive devices worked at the finish of the world-famous athletics race - the Boston Marathon. It happened just at the moment when the athletes crossed the finish line, which gathered hundreds of people.
Two representatives of the Russian Consulate General in New York flew to Boston. Already managed to find out that the Russian athletes were not injured in the explosion. On the official website of the competition were registered 24 of our compatriot. Of these, only 19 was launched. 16 came to the finish line, the other three were still at a distance at the moment when the explosions thundered. The finish tape was not crossed by Yury Belyakov who left the start, as well as Alexander and Natalya Kozmov.