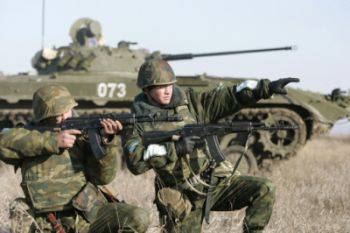 The assessment of the current state of the army is a topical and exciting issue for the government of the Russian Federation, and this is all because the army is the most important strategic subject of politics. In addition, the army is one of the most important tools for the implementation of political power in the country, and also provides an opportunity to position the country as an influential player in the world arena on various issues. Thus, the image of our country largely depends on the combat capability and preparedness of our army.
However, as even the most superficial review of the state of the Russian army shows, it is necessary to spend a huge amount of funds from the state budget to solve its problems. So, in order to arm our soldier using not slot machine emulators, and the present military weapon, you need to spend millions of rubles from the state treasury. In addition, the current situation requires the development of a new, radically different from the previous, strategic armament program and professional training of Russian troops, rather than protracted disputes regarding the feasibility of implementing slot machine programs in various areas of entertainment and leisure.
Why then, in order to bring our army into a worthy state, is it necessary to incur millions in costs? Yes, because according to experts in the field of armaments, all the strategically important military facilities of the country have declined. For example, previously, anti-aircraft missile forces could provide protection to all administrative, transport, and industrial centers of our state. However, today their capacity is enough only to cover no more than one percent of the entire territory of the Russian Federation.
According to the latest data from expert analysts, the power of the anti-aircraft missile forces, compared with their power in Soviet times, has decreased tenfold. A similar picture is observed with the military transport aviation, which requires a complete upgrade of the fleet. With regard to the state of the fleet of the Russian Federation, according to preliminary estimates, more than 57% of the total fleet is transport vehicles aged 12 years or more. The condition of repair plants and other industries that are involved in the country's military-industrial complex leaves much to be desired.
Thus, our government has a lot to think about how not to lose the title of "superpower".