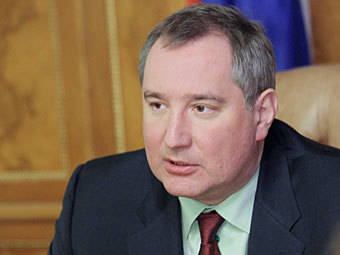 "Everything should be subordinated to the direct will of the state. The state should have the ability to directly control the shares in these joint-stock companies. (You need to have) more than 50% (shares) directly to control the issue of appointment of boards of directors, to influence their decisions," Deputy Prime Minister at a meeting in Astrakhan dedicated to the problems of shipbuilding.
Rogozin added that he gives the head of the USC, Andrei Dyachkov, all the necessary powers to carry out this task. "Who will disturb you - dismiss. Or tell me, I will help to do it," he said.
The Vice Prime Minister also criticized USC for disrupting the construction schedule of the Zvezda factory complex in Primorsky Krai. According to Rogozin, the government in the help provided provided incorrect information, hiding the fact of non-performance of work on time.
"In this certificate, at least there is something that would indicate the existence of the problem of the backlog of work on 1, 2, 3, 4 to create new potential for shipbuilding in the Far East? Anything? And that for ten months of failure - is it written here or not? " - Rogozin asked a rhetorical question and asked Dyachkova to "tear his head off" to those who send such information.
Recall, the other day, the Deputy Prime Minister launched a large-scale initiative to save human civilization from threats from space. According to media reports, Rogozin proposed to make the problem of protection against asteroids the main topic of the G20 summit. According to him, this "will require a concentration of global intellectual resources and scientific and technical potentials of Russia, the USA and other countries of the world."