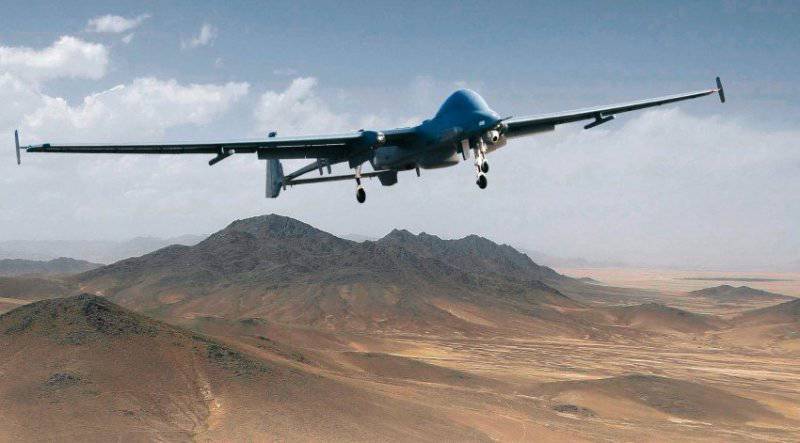 Will the Bundeswehr get armed
drones
? Defense Minister de Maizière said no final decision had yet been made. However, according to SPIEGEL, intensive negotiations are underway with Israel for their purchase. The commander of the Air Force, Lieutenant General Charles Muellner, recently visited Israel to get acquainted with their capabilities on the spot.
Berlin.
Defense Minister Thomas de Maiziere decided to postpone the purchase of armed drones. According to information received by Spiegel, his department is still actively negotiating their acquisition.
In response to a request from the Bundestag deputy from the Left Party, Jan van Aken, the Ministry of Defense confirmed that last November and February of this year, I was pleased to meet with the Israeli military and the manufacturer of the Heron UAV. The Bundeswehr is already using unarmed UAVs in Afghanistan.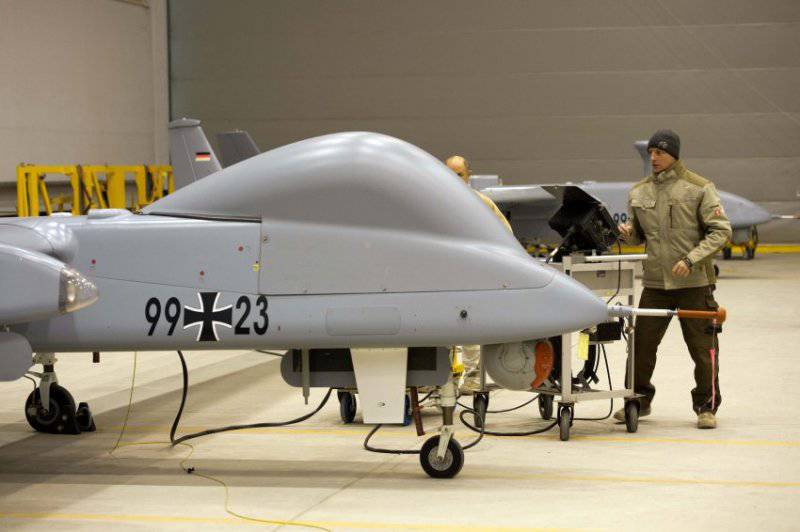 Recently, Israel was also visited by the commander of the Air Force, Lieutenant General Charles Mülner, where he got acquainted with the capabilities of the armed version of the UAV "Heron TP". The German Air Force stated that the Heron UAV is preferable to the American Predator drones, since the Israelis have made significant progress in the development of the UAV. In addition, Israel would allow the Germans to acquire UAV technology, and the United States did not agree to this.
Minister de Maiziere stated this in the last week before the elections, but now he does not want to make a final decision on the purchase of combat drone. This is consistent with the government coalition.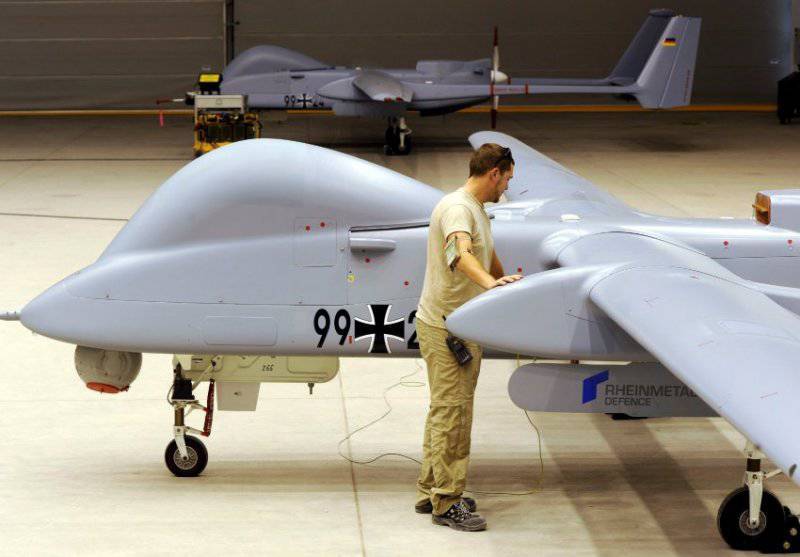 Initially, de Maiziere announced the upcoming decision this spring. Representatives of coalition parties and the Bundeswehr opposed such a quick decision. In addition, in society, the attitude to the use of such devices is ambiguous.
Armed drones are used primarily by US forces in the hunt for terrorists. Despite the fact that they are equipped with high-precision missiles, civilians are often the victims of drones.