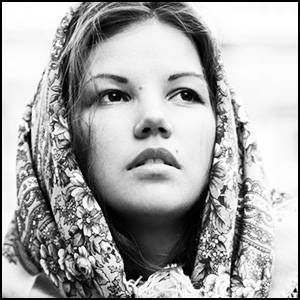 Conscience, modesty, shame and honor are inherent in today not all people. A reasonable person must necessarily have qualities that distinguish him from the person chewing. Without this, Humanity simply will not survive, because only intelligent, developed beings survive in nature. All the rest will inevitably die ... Why Russia can not effectively resist the parasites.
Part I. Conscience
"Conscience is a clawed beast scratching its heart", A.S. Pushkin
Once upon a time I was struck by this fact: one Russian
aviation
the engineer invited Emperor Nicholas II to drop bombs on enemy heads from airplanes on the battlefields of the First World War. Do you know what the Director of the Prison of Peoples answered? He said that doing this is extremely immoral and ignoble. Such tricks, they say, put the enemy in a deliberately unequal position. No, well, was he not a fool? After all, the Germans did not hesitate and for the first time in
stories
created and used bomber aircraft against Russian troops. Well, they do not know, these humanists, enlightened, civilized Europeans of such words as Conscience, Modesty, Shame and Honor. And if they know, they leave these concepts for the enemies, otherwise they will not be able to overcome these stupid Slavs, who do not even know how to lie.
And not so long ago, a note from an interview taken from an Afghan mojahed, who managed to make war with the Russians in the eighties of the last century, caught sight of. He talked about how American soldiers give children toys, chewing gum and Coca-Cola in front of the representatives of the UN mission, take pictures and videotape during the "gift giving"; after that, they take everything away and go to the next village to play in the same perspective and there. And so they go with hundreds of reusable gifts to the Afghan provinces, and reports on their "charitable exploits" fill the entire world press. At the end of the interview I was struck by the phrase: "Yes, we fought with the Russians, but we respected them, because they are brave warriors and they have a conscience. Americans have no conscience at all"!
That's when I seriously thought about what conscience is, and whether everyone has one.
The fact is that my generation is not PI or Pepsi. We grew up in a country where the word Conscience was filled with the same real meaning as Ikea is now. It was not something ephemeral, because most people had a Conscience, and felt physically, like a hand or a leg. Yes, it is hidden inside, but you feel pain, for example, if your heart or stomach aches! The first time I experienced pain from remorse at a tender age, in kindergarten, and the second time I felt this pain when I climbed through an open window into someone's garage, and took a penknife from my workbench. Well, could not resist, you know? I was about seven years old, at that age to have my own folding knife is a dream for every boy. So beautiful, with a handle that shows a black panther. Here he is. Easily found just such on the Internet.
I remember how long I was happy about the stolen item. My father asked me where I got a new knife, and I looked down at the floor and mumbled: "Dy ... Well ... I found it on the ground." My father looked at me as if he had enlightened with X-rays. He understood everything, but said nothing. And when he heard me sobbing in my room, buried my face in a pillow, he came in to me, sat on the edge of the sofa, silently, put his hand on my quivering shoulder, and said: "Nothing! This is science for the future. Give me a knife From whom you took and ask for forgiveness. It will be like a man. So you deserve trust and respect. If you can't do this, you will become a pig and you will grow a pig. My mother, your grandmother Katya, said: "The youth from the age is a hole."
So I realized that it is much easier to live in harmony with your own conscience. In order not to have a sore throat, you don't need to lean on ice cream, and so that your conscience doesn't cause unbearable pain comparable only to toothache, you don't need to give it food. Live according to conscience and will not be painful - a simple law, it would seem, but soon it was necessary to make sure that there is, rarely, but there are people who are easier to pick up and tear out the conscience with the root, so that it does not hurt when you pack. And every year such people became more and more around. And now I see around me that it is time to give up in a mental hospital, because I don't notice anymore that someone should say this word - CONSCIENCE. If there is none, then there is nothing to talk about! A country of disabled people with a circumcised conscience, this is where I live. How could this happen?
One thing is obvious to me: with an amputated conscience, the society goes into a rant and self-destruct. So that free of charge, at the expense of the enemy, and with the hands of the enemy himself, destroy him - amputate his conscience. And that's it! Sit down and watch the agonizing society self-destruct. Then let the dregs into power, sit the fools in front of the TV and rob the country as much as you like. Leave the slaves as much as they need in order not to die of hunger, otherwise a revolution will happen.
So what kind of animal is this, conscience?
The official interpretation is as follows: "The inner voice of a person helping to formulate his own moral duties on his own." The etymology of the word comes from churches .- Slav., Art .- Slav. - tracing al.- Greek. From with + news (see to know). So. This is joint knowledge, knowledge of something. What? Truth, of course. Proper behavior, which is valued by society and accepted by all members, as an absolute good.
No need to remember about the religious precepts. In any society, there is an unwritten moral code, which does not always comply with the norms of criminal or administrative codes. And his strength is such that even villains are not able to oppose anything substantial moral norms. In this regard, the example of General Gorbatov, who visited Kolyma as a convicted person in the late thirties, is very indicative.
Here is a quote from his memories:
"My neighbor in charge was in the Kolyma camp one large railway worker, even praised that he had slandered about three hundred people. Although I didn't hide the extreme dislike for this theorizing slanderer, for some reason he always tried to start a conversation with me. At first it made me angry, then I began to think that he was looking for comforting his conscience in conversations. But one day, being taken out of patience, he said to him: You and those like you have confused the tangle so much that it will be difficult to unravel it. If I were in your place, I would have hanged myself long ago ... The next morning he was found hanged himself. Despite my dislike for him, I had a long and painful experience of this death. "
Well, what about foreigners, do they know anything about conscience? In the dictionary, frankly, the information is not thick. The meaning of the word is translated verbatim - joint knowledge. But what does this mean for them? Yes that means. Literally - joint knowledge. In English, Conscience of Cannons is literally a common science, joint knowledge. Same in German - Gewissen. In Czech, it sounds Svědomí, Poles and Lithuanians speak Sumienie, and Belarusians speak Sumlenny. So, the fact is incontrovertible that the concept of conscience came from all Russian languages ​​to all other languages. Obviously, only the Russian, or the Slav, understands its meaning, to be objective. For a carrier of another language, all this is just a collection of sounds, not supported by an image, with real content.
And since there is no such word, a concept, then the Anglo-Saxons lack conscience, as such! Forgive me readers who sympathize with the British and Americans. But isn't it a confirmation of the thought and revelation of the Anglo-Saxons themselves? This is what, for example, Oscar Wilde, the most beloved, universally recognized classic, said: "Conscience is the official name of cowardice." BUT?! What a! What do others say? I quote:
"The British around the world are known for lack of conscience in politics. They are experts on art hiding their crimes behind the facade of propriety. They have been doing this for centuries, and it has become so much a part of their nature that they themselves no longer notice this trait. They act with such benevolent expression and with such absolute seriousness that they even convince themselves that they serve as an example of political innocence. They do not admit to themselves in their hypocrisy. Never one Englishman will wink at another and say, "but we understand what we mean." They are not They behave like a model of purity and innocence - they believe in themselves. This is both ridiculous and dangerous ... "
Guess who? Do not believe it. This was written by Dr. Joseph Goebbels.
In general, the Slavs lose the war to the Anglo-Saxons for several reasons. The first, I think - the presence of conscience. We do not finish down the ones lying down, and we are confident that the enemy will do the same. Keep your pocket wider! They just use the fact that we have a conscience - a vestige in their concept, hindering the achievement of the goal. So: should we also delete this word from the dictionaries? Not! A thousand times no. I am sure that this "flaw" will be our
weapons
in an unequal fight against parasites. About our second "lack" - modesty, I will tell in the next article. In the meantime, do not be lazy, spend just 12 minutes on the video below. Eve introduces the Slavic children into the art, not poisoned by the "true knowledge" that adults have.
Part II. Modesty
"Pride is puffing, and modesty teaches", (Russian people. Saying)
Modesty is an integral feature of the Russian character. Those who confuse it with timidity, shyness and indecision are mistaken. Among the Slavs, it was considered one of the main virtues - the ability not to push out their virtues. Exactly. This means that true modesty can only be inherent in strong, capable, talented people.
Bragging is a sign of weakness and worthlessness. It is caused solely by its own inferiority complex. A coward and a wimp shouts about what a hero he is. A really strong person, maximum, will grin to himself, without considering it necessary to even refute the braggart.
Modesty is a moral quality that characterizes an individual from the point of view of his attitude towards others and herself, and manifested in the fact that a person does not recognize any exceptional merits or special rights, voluntarily subordinates himself to the requirements of social discipline, limits his own needs to existing this society, the material conditions of life of the people, treats all people with respect, shows the necessary tolerance for minor defects of people, if these shortcomings affect ish his own interests, and at the same time critical of their own merits and demerits.
Modesty is a form of awareness by the person of their responsibilities to society and the people around them. A modest person therefore does not attach much importance to his positive qualities, because he considers them to be absolutely obligatory, taken for granted. Have you ever noticed that a Russian, seeing how someone is proud of his achievements, unconsciously says: "Oh, oh, the most intelligent one was found"? But the point here is not that the person envied the "smart man". The fact is that in this situation a genetic preservative works, limiting the pride of the one who succeeded in doing something better than others. If this "better" actually has some kind of value, then the society, regardless of the will of the "hero", will appreciate it and this will be a reward.
In the non-sociome, a different model is established. There, the traditions of self-praise led to the appearance of completely absurd, ugly phenomena, such as advertising. I was always amazed at the movie scene, where old Russian bazaars appeared. Sellers vividly scream laudatory rhymes, strongly praising their goods. Sorry, somehow I can not believe it. In the 20 century already, yes, advertising has firmly entered the minds of Russian merchants, but so that this could be in pre-Petrine times, I simply don't believe. This contradicts the Russian consciousness, spirituality, the whole way of life and age-old traditions. It is as unnatural as fellow villager to give money in loans at interest.
How could a merchant praise his merchandise in the presence of another merchant trading in the same merchandise? This is the same as the point to all publicly that on a nearby tray product of poor quality. No, this could not be in the Russian market. The buyer himself voted for the best quality product, and the vote was held in rubles. And to praise your gingerbread or donut is not only immodest, but also immoral, unethical. This is an attempt to enrich themselves at the expense of others. This is the same as blatantly lying. We all know that any advertisement is a lie. If the product is in demand, then it does not need any advertising. Advertise just what no one needs, but it is unnecessary scammers try to foist you, which, in principle, is a criminal offense.
Remind how much grief our compatriots experienced after the collapse of all sorts of "MMM", "Hoprov", etc.? Why advertisers are not punished for complicity in fraud? They have nothing to do with it? And here one more method in the service of parasites is revealed. Its essence is simple: to exclude the possibility of bringing to responsibility. The founders of a limited liability company will never be held accountable for their crimes committed by the hired general director. The same applies to governments and presidents. They are the same employees, but the owners always remain in the shadows.
Advertising is the same part of a fraudulent scam, only legally the performers of advertising always remain on the sidelines, like the media that distribute this advertising. No wonder advertising made in Russia and Russian in such a wretched level of quality? Just the Russians, even after hundreds of years, have not learned to praise themselves and what they have to leap into trusting loham consumers.
So, Modesty is an integral feature of the Russian character. Anglo-Saxon she is simply unknown. In English, there is only an analogue of this comprehensive concept - Modesty. This means decency, restraint, moderation. Is this modesty? Of course not. This is just "Madeys". And what about the Germans? And they have the same thing. Bescheidenheit - undemanding, unpretentious. According to everything, modesty is a virtue for us, and a vice for them. Impudence, on the contrary, is considered a sin in us, and among "civilized" nations it is one of the most important positive qualities, without which a person is doomed to become a "loser". We do not know how to push the weak elbows in order to achieve the goal, and they do it without a single injection of Conscience, which I wrote about in the first part. And, therefore, this is the second reason why we can not compete with parasites.
Part III. Shame
"Shame is the most precious ability of a person to put his actions in accordance with the requirements of the highest conscience, which is bequeathed by the history of mankind ...", M. Saltykov-Shchedrin
The feeling of shame is very closely related to the feeling, which is defined as "conscience". Shame, as the conscience is inherent in the vast number of creatures on our planet. The difference between shame and conscience is that conscience is a public, shared with other members of society, the moral regulator, and shame is an individual preservative. It does not allow one to overstep the face of the permitted individual, an individual. Shame - feeling negatively colored, the object of which is any act or quality of the subject. Shame is associated with a sense of social unacceptability of what is embarrassing.
• embarrassment caused by the violation of publicly accepted in a society, or the discovery of such.
• shame, disgrace,
• the same as shame.
It is obvious that, being in complete solitude, a person rarely feels a sense of shame, for "shame is when seen." However, the feeling of shame a person is often able to experience even to himself. If suddenly he allowed himself a thought that goes against the generally established moral norms. Common situation? So for you, all is not lost. It must be remembered that a thought is material, and it can be heard even without voicing it in a voice.
But does everyone have this regulator that allows a person to remain human?
You will find the answer easily if you answer the question: do those who allowed themselves to bombard Belgrade have shame? Not. There can be no shame for someone who goes to achieve the goal at any cost. Let's see if the Anglo-Saxons have such a concept in general. Formally there - shame (Eng.) Means reproach, nuisance, annoyance. Do you think this is shame? Not. This is far from what a person feels caught in immorality. Where did the word "sheim" come from - shame? The first search result is: "Sham". For Jews, it was a candle seller. Normal so, yes? And in Latin? It turns out - "pudor". Feel where the "legs grow"? There is no doubt that, like the first two concepts studied, the word "shame" came to the west from Slavic languages.
"Shame" - this is the etymology of the Latin "pudora". So is there at least some positive point in the fact that the Russians have such a thin limiter in the form of shame, if he makes the Russian more vulnerable to those who have no such feeling? While you will struggle with a sense of shame, decide whether this is a case when doubt needs to be overcome, and shame overcome, you will have to tear off your head three times who are not aware of doubt, conscience, modesty and shame. He is too busy. He knows from his youngest nails that all the methods to achieve the goal are good and the money does not smell.
And what is the conclusion? Get rid of this useless in our world, the concept? And what about its fundamental function - to serve as a limiter? Everyone knows that no mechanism, no organism can function without a system of checks and balances, otherwise it will go into a dressing. Order and there is a fuse in order to build a security system and to survive in the toughest conditions. This means that the Creator would not endow a person with a meaningless gift.
But the devil has repeatedly demonstrated his love to select something valuable. It was he who created for himself a nation that he designed for himself. A people who, in his opinion, is more perfect in this world. Only he miscalculated. A soulless machine, no matter how ingenious it is built, always loses to the person who has a soul. Remember the old Soviet film "Fools in the universe"? How is there a teenager knocked out the ideal robot. Just asked him a children's riddle: "A", "I", "B", sat on the pipe, "A" fell, "B" disappeared. What is left on the pipe? "All androids, trying to solve this problem, turned into a pile of smoking iron.
So the filmmakers have clearly shown what happens in the case of opposition to the spiritual and unspiritual. Until we have lost, following the inhabitants of the "civilized" countries, the feeling of Shame, Modesty and Conscience, we still have a chance to be stronger. That is why such a fierce struggle for the destruction of even the memories of what these feelings mean — inseparably connected with the concepts of the Russian character, the Russian soul, is unfolding in the world.