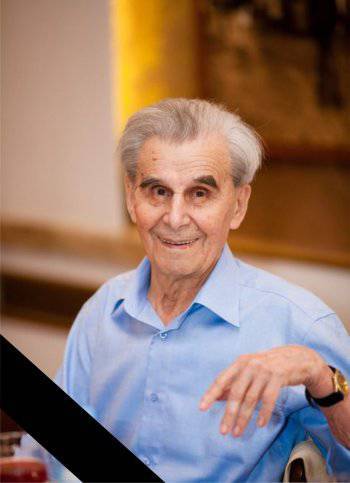 Life takes its toll, time cannot be stopped. Those who made the Age, who stood at the origins of the Legends, are leaving us. That was Leonid Nikolaevich Kartsev. His
Tanks
can be called analogues of the famous Kalash in armored vehicles, where reliability was paramount. unpretentiousness and manufacturability, while not dropping the bar of combat effectiveness.
In spite of the fact that only T-62 created under his guidance "from and to" can be called purely kartsevskiy, but t-54 / 55 and T-72 carry many solutions created by his talent. I think what can be said about the famous and at the moment, one way or another, the only Tagil tank school in the Russian Federation that it is to a large extent "Kartsevskaya", despite the fact that he left the design office about 40 years ago.
Lived Master 90 years, modestly remaining in the shadows, undeservedly forgotten. But all tankmen, tank builders and tank lovers, I am sure, will remember this great man, who gave our country a duty both on the battlefields of the Great Patriotic War, and in factory workshops and on tank test sites. He will live in the Ural formidable machines of his Spirit and Thought.
13 April is gone. Our condolences to relatives and friends, eternal memory and earth down to Leonid Nikolayevich.